Over the next six weeks, the Patriots will face off against a whole host of elite quarterbacks. Karen Guregian of the Boston Herald says that getting through this stretch won't be an easy task for the Patriots, especially with the injuries piling up on defense. For better or worse, we'll know a lot more about the Patriots defense after this six-game stretch.
"It's a Murderers' Row of the best passing quarterbacks currently in the NFL, and the Pats will have to deal with all of them during the next seven weeks, with a bye coming after the Denver game," writes Guregian.
Furthermore, Chris Gasper says that this stretch will tell us whether the Patriots are truly contenders or pretenders. He says that if New England can pass this test, then you have to feel good about their chances of playing in January and February.
"Cutler isn't Manning or Luck or Rodgers or Rivers, but he is a quarterback capable of probing the Patriots improved pass defense. He is also the first step in a six-game, seven-week QB gauntlet," says Gasper in his Boston Globe article. "Sunday will either further inflate the Patriots' confidence in a retooled pass defense or take the air out of it."
As Gasper mentioned, the Bears should be a good test for the young New England defense before taking on Peyton Manning next week. ESPN Boston's Mike Reiss took a look at the Patriots-Bears matchup through a stats-based lens and he highlights some interesting facts. Over the past three weeks, Brady has gone 17-of-25 with 5 touchdowns when throwing 15-yards or more. Additionally he notes that Chicago is 3-0 this season when they win the turnover battle and 0-4 when they lose it. Clearly, turnovers will be key in Sunday's game.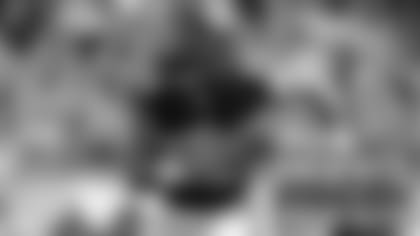 "Bears running back Matt Forte leads the NFL in receptions (52). No running back has ever had as many receptions through his team's first seven games," writes Reiss.
Matt Forte is one of the most versitle running backs in the NFL and Shalise Manza Young of the Boston Globe believes that he will be a huge challenge for the Patriots defense. Forte makes a living gaining yards after the catch, which is why Vince Wilfork said it'll be crucial to wrap up and use good proper tackling techniques.
"That's the biggest thing defensively — being able to tackle," said Wilfork according to Young. "That's part of our problem, too. Sometimes, we miss tackles and overplay some things, and that costs us. It costs us big."
Linebacker Akeem Ayers was brough in this week to help fix the Patriots poor run defense. With Jerod Mayo out with an injured knee, the Patriots linebacking group is relatively thin and the team hopes that Ayers can fill the void. Mike Reiss highlited some of the most important quotes from Ayers' locker room interview on Thursday.
However, the jury is still out on whether Ayers will be ready to play Sunday against the Chicago Bears. CSNNE.com's Phil Perry says that fourth-year linebacker is doing everything he can to catch up and get on the field. After a disappointing start to his season, Ayers seems eager to get the chance to revive his career.
"Ayers has played both inside linebacker and outside linebacker in his three years with Tennessee, and though he's still waiting to find out how he'll fit in with the Patriots, he believes his versatility will give him options," says Perry.
One of the reasons the Patriots chose to bring in Akeem Ayers was to fill the void left by the injured Jerod Mayo and Chandler Jones (Mayo is out for the season, while Jones is reportedly out for a month). WEEI's Chris Price made a list five other players who must step up in the absence of Mayo and Jones while the team faces it's toughest stretch.