In this morning's edition of the Boston Herald, Ron Borges says that there's no reason to fear the Dolphins this Sunday. Since 2010, Miami is 9-11 in December and he doesn't expect that trend to change this Sunday in Foxborough. This is a must-win game for the Dolphins who are trying to remain in the playoff race; a loss would likely end their season.
"It's been many winters since the Dolphins could consistently do in December anything but carry their disappointments home for the holidays. This looks like another December not to remember. What will they do in this annual month of their undoing?" Borges asks. "Like all dead fish, they'll go belly up."
NESN.com*'s Doug Kyed gave five reasons why the Patriots shouldn't lose to the Dolphins for the third time in a row. Among the reasons why Kyed thinks the Patriots will have success on Sunday is due to the fact that the Patriots run defense has drastically improved and because Brandon Bronwer will now be in uniform.
"The Patriots' yards per carry over the first half of the season would rank 29th in the NFL, and their yards per game would rank 26th. The Patriots' yards per carry and yards per game over last five games would rank second in the league," explains Kyed.
Check out some of the expert predictions for Sunday's game on *ESPN.com*, *NFL.com* and *CBS Sports.com*. Amaziningly, 21 of the 22 featured writers and former NFL players picked the Patriots to prevail.
Sports Illustrated's Greg Bishop wrote a very interesting feature article on Tom Brady this week. The article which will appear in the December 15, 2014 issue of Sports Illustrated, focused on Brady's mental and physical workout routine with his body coach, Alex Guerro. Bishop highlights the careful way Brady monitors his sleep and what he puts into his body on a daily basis. Rather than using a rehabilitative approach to injuries like most athletes, Brady uses a preventative approach to prepare his body to withstand the physical abuse from an NFL season.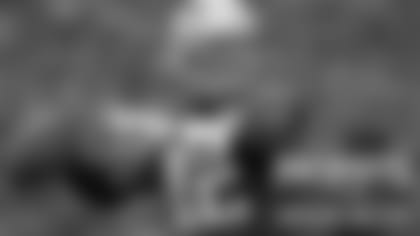 "He goes to sleep early, eats well and for the most part avoids alcohol," explains Bishop. "The in-season portion of his regimen is designed to run through Super Bowl Sunday; if New England's campaign ends in a playoff loss, Brady completes every drill, every throw, anyway."
But what if Brady doesn't perform at his usual high level? Can the Patriots still win if Brady is less than great? Former Patriots center Dan Koppen joined Comcast SportsNet's 'Sports Tonight' to discuss this topic and he believes that Brady doesn't need to be perfect for the Patriots to win it all.
"He doesn't have to carry [the team] anymore," said Dan Koppen. "With what they have on the defensive side of the ball, it's fun to watch. They haven't had this in a while."