As the Patriots prepare to begin the 2014 season, Ben Volin believes that this team is Super Bowl or bust. In the Boston Globe this morning, Volin explained that winning a playoff game isn't good enough in New England -- not after winning three Super Bowls in a span of four years at the beginning of the Brady-Belichick tenure. Nothing short of a Super Bowl win will satisfy the fans in New England, especially after adding All-Pro cornerback Darrelle Revis.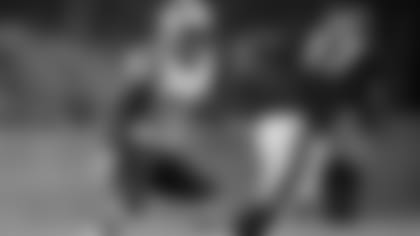 "The Patriots have been a good team over the last decade, but now look like a great team with the additions of Revis and Browner and several players returning to health," writes Volin. "Like the Seahawks last year, the Patriots now have physical cornerbacks who, on paper, can intimidate and shut down an offense in the January cold."
Boston.com's Zuri Berry believes that this year's Patriots team is built to win the Super Bowl. He says that every major transaction that Belichick made since the end of last season was aimed at beating the Denver Broncos. With a handful of big-name acquisitions and the development of their younger players, this year's Patriots roster looks to be the best they've had since 2007.
"Given the bye, and asked to compete on even ground with the Broncos (already diminished by the loss of Welker for four games, Eric Decker's departure, and the loss of Knowshon Moreno) thanks to some fantastic additions, the Patriots have a good chance of advancing to Super Bowl XLIX," writes Berry. "There's only two possible outcomes from there."
Karen Guregian](http://bostonherald.com/sports/patriotsnfl/newenglandpatriots/2014/09/oldpatriotsoptimisticabout_personnel) of the Boston Herald says that fans aren't the only ones that have high expectations for this year's Patriots team. She talked to former Patriots players, Rodney Harrison and Willie McGinest and they believe that Belichick now has the personnel that is needed for a Championship-caliber defense.
Last night on Comcast SportsNet's "Early Edition" Bob Ryan, Gary Tanguay, and Andy Gresh discussed whether the Patriots can live up to these lofty expectations. Ryan believes the bar has been set a little to high, but Tanguay says that a Super Bowl appearance should be almost be assumed.
"They went out and got Revis, Gronk's healthy. We should expect this team to get to the Super Bowl. I don't think these expectations are to much," said Tanguay.
Later in the evening, Ron Borges joined the CSN set to debate whether team's strength will reside on offense or defense in 2014. Borges believes that despite the addition of Darrelle Revis and Brandon Browner, Brady and the offense is still the heart of the team.
According to Shalise Manza Young of the Boston Globe, Brady's newest weapon is quickly getting up to speed with the team. Tim Wright told reporters that he's picking up the offense fast and that he's working to do everything he can to help beat the Miami Dolphins.
If you've watched the Patriots over the past decade, it should be clear that new receivers typically have a difficult time picking up the offense. Erik Frenz explians why that is in his most recent article on Boston.com. He says that it's not enough to know one or two assignments because receivers can often be asked to carry out multiple assignments on any given play.
"Learning the Patriots offense can be difficult for receivers because of the heavy verbiage, the importance of understanding coverages, and the range of factors that can determine a receiver's assignment on a given play," writes Frenz.