Though 2014 was a landmark year for the NFL in deploying and testing new technologies, 2015 is shaping up to be the year in which the league faces the toughest challenges in terms of reaching a far larger audience to expand its brand for fans, sponsors, content distributors and its own growth.
Already kings of their kingdom, the NFL and cable giant-turned-media conglomerate Comcast Corp. announced ventures designed to grow revenues. The league plans to partner with financial experts seeking to reposition the NFL's and grow hospitality services and travel by investing and taking over the operation. Comcast set up a whopping $4 billion funded company for investment in tech and other promising domestic and international firms - and has its COO switching to run the new unit.
Oh, and the Madison Square Garden (MSG) Network this week said it's spinning off some pro sports holdings such as the New York Rangers and Knicks  in an effort to make more money from these precious assets. All these efforts draw attention to the intersection of technology, media and entertainment, with revenue growth the ultimate goal.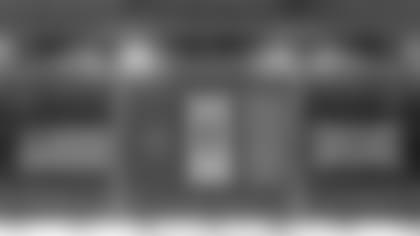 These three items (all just from this week) combined provide fans a picture of what companies with pro sports holdings will do to grow revenues well beyond today. And while the fallout on pro football fans is unclear, Commissioner Goodell's January pledge to use new platforms to reach new audiences – including an Internet-only live international game cast this season in London, provide an idea of where the league is headed. Throw in proposed mega-mergers of NFL distribution partners and you have the difficulty factor.
The NFL's Imperfect Distribution Storm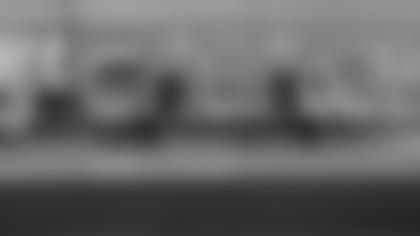 The league is already navigating through a sea of change with an imperfect storm of major developments in the 2015 forecast.
And while the NFL continues to push technology-driven change, many of the factors that contribute to its technology, media and entertainment strategy are far beyond its control, such as news Tuesday that large cable cos. Charter and Bright House plan a $10.4 billion pairing and joined the ranks of merging distributors Comcast and Time Warner Cable and AT&T and DIRECTV. And it's barely April.
While each mega-merger provides opportunities for the league, each present challenges, the top one being the uncertainty of whether any will be approved. All top cablecos (and DIRECTV) deliver live NFL games via pay TV packages, in most cases with the league-owned NFL Network and the super-popular NFL Red Zone channel.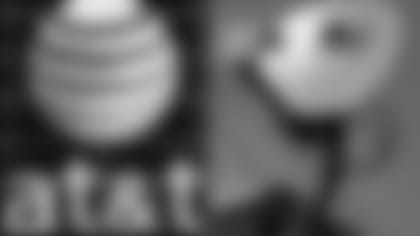 Given potential change on multiple fronts, the last thing that should surprise NFL nation is Commissioner Goodell's January promise to stream one game this year over the Internet worldwide, with only the home markets (Buffalo and Jacksonville) able to broadcast it over the air.
This effort is about technology-assisted league expansion outside the U.S., with the NFL looking at other countries (including Mexico and Germany) to host live NFL games.
Though termed an "experiment" by the league which already streams games live outside North America (NFL Game Pass) and to select non satellite TV customers for a few years thanks to DIRECTV's NFL Sunday Ticket out-of-market game package, the NFL continues to explore its game distribution options well beyond that of its loyal, long-time over-the-air broadcast TV partners. This is an approach that helped make pro football America's game though none of the four major, and many lesser sports leagues embraced it.
The real news behind the online-only game noise will come when the league announced who will deliver the game over the web. Will the NFL DIY, partner with a service provider that already carries games, or go with a newcomer such as Google? The possibilities seem endless. More details to come.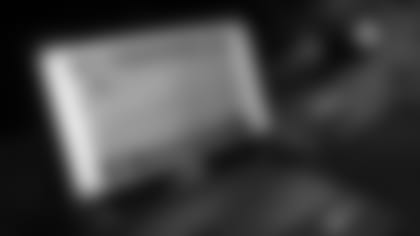 The "online only" game experiment is about far more than offering an alternative to broadcast TV and cable TV packages, it's about building now for the future of the game. And that's done largely by reaching the youngest of age demographics which, depending on the research report or survey you read are watching far more content online and significantly less on TV.
New research claims that young millennials and younger Generation Zers watch a total 22 hours of online video a week. The 1,350 survey participants were between the ages of 13 and 24. By comparison, the group watched only 8.3 hours of scheduled linear TV. Of that figure 6.4 hours of that TV were watched online. Only half of thy surveyed viewers reported watching TV.
"We focused this year's report on a younger viewing audience often overlooked by researchers in terms of content habits and preferences, yet such a powerful driving such a driving the massive shifts rapidly taking place across the industry," explained Andy Tu, EVP of Marketing for Defy Media (www.defymedia.com), an online video production house that commissioned the third of three annual studies. "Whether you're a marketer or a content creator, the results magnify the growing influence of these millennial consumers and further affirmation that traditional media is falling short with this audience." ­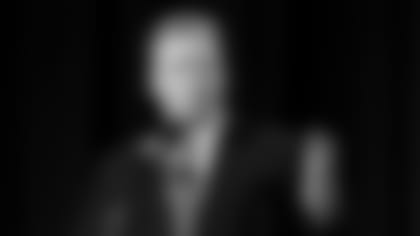 It's safe to say that those who were raised with the web will be much less likely to pay for rising-price cable TV packages in addition to Internet access when it's their turn to foot the bill. By that time, countless kids will have been met with a widening array of sports video options on the web, further decreasing their overall time with traditional TV.
Aware of the need to continue outreach to youth, the NFL, which already runs entertainment website NFL Rush for kids, launched a dedicated year-round programming channel on YouTube in the run up to Super Bowl 49. The channel and NFL Rush efforts are designed to entertain as much as inform visitors, which is a great approach to youth as the league prepares to stream its first  online-only game.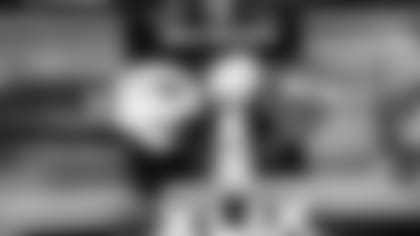 Game cast distribution has evolved quickly and portends to accelerate rapidly depending on anticipated decisions in the mega-merger arena.
For example, aware that its NFL Network premium channel is only available in roughly 70% of U.S. homes, the league last year let broadcasting partner CBS simulcast and produce half of the football channel's Thursday Night Football contests.
Other brand expansion and audience reach was not initiated by the NFL strategists, as was the case when AT&T announced plans to merger with satellite TV provider DIRECTV last year and promised to make DTV's NFL Sunday Ticket live game package available to its roughly 100 million wireless customers.
And while we await make-or-break details (and a yay or nay on the deal), this pledge by AT&T execs might cause friction for Verizon Wireless, the exclusive wire-free provider of the NFL and the only such carrier whose NFL Mobile app enables subscribers to live stream primetime (and more) games live to smartphones.
Change brings great opportunity…and daunting challenges for sports entities. The NFL is facing change in many areas that are beyond its direct control and some that aren't.  Pro football fans would be well advised to try and look at the big picture evolution of the league before deciding if they like what they see from the NFL this year.
Since we're talking about a colossal work-in-progress with many core aspects still TBD, including where technology can help, the best "advice" I can offer is, of course, stay tuned!
Bob Wallace is a technology journalist with over 30 years of experience explaining how new services, apps, consumer electronic devices and video sources are reshaping the world of communications as we know it. Wallace has specific expertise in explaining how and why advances in technology, media and entertainment redefine the way football fans interact with the league, teams, players and each other. He's the Founder of Fast Forward Thinking LLC.