ORLANDO - Musings, observations and the occasional insight gleaned from Tuesday's coaches media breakfast at the NFL annual meeting in Mickey Mouse land....
In the past three seasons, the AFC East has featured one new rookie head coach each year. In 2015, the Jets' Todd Bowles went 10-6 and narrowly missed the playoffs in his debut, raising expectations that New York had narrowed the gap on perennial division champion New England. But the Jets weren't able to sustain that early success, going 5-11 and 5-11 the past two years and finishing in last place both times.
In 2016, Miami's highly-touted Adam Gase arrived and led the Dolphins to a hopeful 10-6 mark and the franchise's first playoff berth since 2008. But Miami slipped back to 6-10, third-place showing last year and already faces a crossroads season of sorts in 2018.
In 2017, Buffalo's Sean McDermott was hired, continuing the win-right-away trend in the East, with his Bills going 9-7 and slipping into the playoffs to snap the franchise's NFL-worst 17-year streak of sitting out the postseason. Now Buffalo faces the trickier task of sustaining its success, while trying to become the first team from the division other than the Patriots to win a playoff game since the Jets upset New England in the 2010 divisional round.
With the defending AFC champion Patriots having lost some significant free agents in offensive tackle Nate Solder, running back Dion Lewis, cornerback Malcolm Butler and receiver Danny Amendola, I went to the coaches breakfast wondering if New England's three division opponents are of the mind that ground has been made up on the monolith from Foxboro? Is there legitimate hope, or perhaps even signs, that the Patriots' vise-like grip on the East is loosening just a bit? Could the reign be coming to a close?
"Until somebody beats them and wins the division, nobody really closes the gap on New England,'' said Bowles matter of factly, sitting in front of a backdrop festooned with Jets logos. "We're all competitive, we're all trying to win. They've been at the top for a long time. It's a credit to their organization and their coach, as well as the rest of the guys who play the game for them. Everybody is trying to knock off the big dog, and they're the big dog until they get knocked off. Everybody else is fighting, trying to knock them off.''
All three teams have their reasons to believe. The Jets are being bold and aggressive with their recent trade up to the No. 3 slot, in order to snare one of the draft's top-rated quarterbacks. The Bills might be in that market as well, with two first-round picks and A.J. McCarron freshly acquired as a veteran quarterback option. As for the Dolphins, they're getting the injured Ryan Tannehill back, but they too could still be first-round QB shopping in the draft after landing veterans Frank Gore, Amendola, Albert Wilson, Josh Sitton and Daniel Kilgore either via free agency or trades.
But the reality of the situation is that while New England may be showing a little rare vulnerability — losing defensive coordinator Matt Patricia to the Detroit head coaching job as well — there still might not be an AFC East team truly ready to take advantage of it. Sure, Buffalo could be improved if its draft produces the right young franchise quarterback. But just as easily the Bills could take a half-step back in 2018, failing to follow up on its pleasantly surprising wild-card playoff berth of a year ago. Like the Jets and Dolphins both faltered after winning 10 games and becoming the flavor of the month.
"The gap obviously hasn't been closed yet and that's what we're all working towards,'' McDermott said, surrounded by reporters early Tuesday. "In terms of New England, they've got a pretty good hold on the division, with what they've done the last number of years. We've got a lot of respect for what they do.
"I can't speak for the Jets situation or Miami's situation, but our process in Buffalo is what I've got to focus on. What we're doing. And we've got a long way to go.''
Another AFC head coach I chatted with this week practically guffawed when I asked him if he sensed the rest of the conference was catching up with the Patriots, who have made seven consecutive AFC title game appearances and played in three of the past four Super Bowls? Were the late-season reports of tension in the organization, combined with the uncertainty surrounding the playing future of star tight end Rob Gronkowski giving the other 15 AFC teams a sliver of daylight in their quest to overtake New England?
"It's going to happen at some point in time, because at some point in time the two geniuses, Brady and Belichick, aren't going to be able to overcome the inevitable,'' the AFC coach said. "But as an opponent, I'm not counting on it. When one or both of those guys becomes not quite as motivated to be successful, to me that's when they're done.
"But you can go broke predicting their demise. It's going to happen eventually, but how much money are you going to lose betting on that until happens?''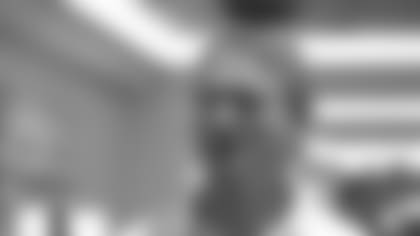 Consider this: When new/old Raiders coach Jon Gruden was last in the AFC, in the 2001 season, the Patriots dynasty was just beginning, launched in part by New England's memorable snow game/Tuck Rule overtime defeat of Oakland in the AFC divisional round.
Now he's back in black and silver, and the Patriots are still the team he's chasing, a mind-boggling 17 years later.
"It really is unbelievable,'' Gruden said. "Sitting in my office watching Tom Brady and Bill Belichick down there, it's kind of eerie, and strange to think those guys are still (there).
"I had dinner with Charles Woodson the other night, trying to talk Woodson out of retirement. He's 41 years old. I said, 'What the hell, Brady's 41, a Michigan Wolverine.' I've got a lot of respect obviously for the sustained success of the Patriots. I remember when we won the Super Bowl (the 2002 Bucs). You realize how hard it is to get there, how hard it is to win that game. But to stay there, sustaining success, I think is hard than becoming successful. So I tip my hat to them.''
Gruden was in midseason form Tuesday, growling that he'd like "to eliminate instant replay'' altogether, a move that underscores his recent penchant to issue old-school-style proclamations.
"That would be my No. 1 thing,'' Gruden said. "Let the officials call the game. I think slow-mo replay is the biggest problem with replay. When you're looking at is it a catch or isn't it a catch at that speed, it's hard to tell. I think if you threw that slow-mo out, you'd get back to common sense. Let the naked eye determine some of these calls. It always looks like pass interference when you're going that slow. It always seems to look a little bit more dramatic in slow motion.''
Not happening, Jon, you coach-turned-TV-analyst-turned coach. Replay is here to stay.
Let's all learn from history and avoid attaching the dreaded "Dream Team'' label to the Rams ridiculously stacked defense, even if Los Angeles has added the likes of Marcus Peters, Aqib Talib and now Ndamukong Suh this offseason.
What a smart move by the Rams, sticking to their guns in offering Suh just a one-year deal at $14 million. It at least gives L.A. the optimum chance to get Suh's best, under a one-year deal that will essentially set up the rest of his career if he plays at a high level. And I'm willing to bet Rams defensive coordinator Wade Phillips will know how to best utilize his latest star.
Suh chasing the last dollar on the market, and taking the Jets' more lucrative offer, would have been a bad sign of his intentions. Instead he went to the Rams for a chance to win, and chase a ring.
"That's what was exciting about (his signing),'' Rams head coach Sean McVay said. "When you feel like some of the priorities he communicated to us, things that were important to him, he demonstrated by coming on board with us. I felt like we were on the same page in this process.''
McVay knows Suh's arrival sets the bar even higher for his team's expectations in 2018, and he's good with that. Providing his players keep putting in the work that comes with all that anticipation.
"It's a very humbling league and I think with all these players that we've brought on board, when you talk to them individually, you understand because of the caliber players they are, with that comes expectations,'' McVay said. "They know based on the success they've had, you earn it one day at a time. If you get ahead of yourself, before you know it you're sitting here wondering where am I?''
Speaking of Suh, it was pretty clear in listening to Gase that the third-year Dolphins coach wasn't in love with everybody in his own locker room last season. Miami this offseason has gotten rid of the likes of Suh, receiver Jarvis Landry, center Mike Pouncey, after dumping running back Jay Ajayi via a midseason trade with Philadelphia in 2017.
Can you say addition by subtraction?
"I'm not hoping. I know it's going to be different,'' Gase said. "So, I mean, we've got different animals. You've got some alpha dogs running in there. You've got some guys that are going to go in there and they're not going accept a lot of the bull—- that's gone on in the past. So, we've got the right guys for what we've been looking for.''
Gase is high on the core of veterans the Dolphins have brought in, and between the lines it's easy to read he likes the infusion of energy and professionalism they bring better than that provided by some of the leaders on last year's team.
"There is something about a lot of these guys that we brought in,'' Gase said. "Just seeing Frank Gore, I mean that gets me going It's been 10 years since we were together (in San Francisco). It seems like forever. The guy looks exactly the same. Just everything about him. I'm excited to see what he can do to help us. And we've got Danny (Amendola). And Albert (Wilson) and Josh (Sitton). These guys were excited to be here. They wanted to be here. This was their decision to do it."
The Jets gave up a lot to move up from No. 6 to No. 3 in their recent trade with the Colts, but Bowles said they're not locked in on any one particular player. Which is good, because the Jets easily could be forced to take their third-ranked quarterback prospect, if their top two go No. 1-2.
I happen to think New York is after UCLA quarterback Josh Rosen, but when Bowles was asked how often he hears from Jets fans on the quarterback topic, he said: "Every day.''
Any outside of the box suggestions? "I've heard bring Joe Namath back,'' he said.