LaRon Landry, LSU (6-1, 215)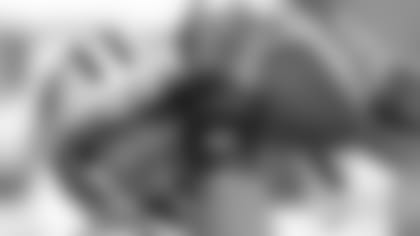 Strengths:Landry is a vicious hitter who plays with a mean streak. He's not only a good hitter but Landry is also a very disciplined tackler. Players like the CowboysRoy Williamsget into trouble because they're always going for the knockout blow. While Landry has no problem knocking someone's teeth out, he does a good job of waiting for a ball carrier or receiver to try and juke him out and then he takes them to the ground. Landry is very similar toRodney Harrison** in that aspect. He knows when to lay the lumber but he also knows when to be disciplined and just make a tackle. That's a lost art at the safety position. Landry is blazing fast for a safety and that allows him to cover a lot of ground and be a ballhawk in the secondary. Because of his speed, Landry is a very effective blitzer. If he comes free, the quarterback is going to get hit hard whether he releases the ball or not. Landry is a smart player and shows good awareness on the field. He can play both safety spots and even lined up at corner from time-to-time at LSU. Landry is a leader and a guy who just loves playing the game of football.
Weaknesses: Trying to get me to find something negative about Landry is like asking a Catholic to badmouth the Pope. The only thing I can say bad about Landry after watching him on tape is sometimes he tends to be too aggressive. However, that's nitpicking because being aggressive is the way he plays the game. In my opinion, Landry is the best safety prospect to enter the draft since Eric Turner. Just for the record Turner was drafted by Bill Belichick in Cleveland.
Overall: I believe there are three can't-miss prospects in this draft: Calvin Johnson, Adrian Peterson and Landry. The former LSU standout is everything a team could want in a safety. He plays the run like a linebacker and defends the pass like a corner. I also liked Landry's demeanor at the Combine. He was all business and from everything I've heard about Landry, he eats, drinks and sleeps football. Some people will say teams shouldn't draft a safety in the top 10. However, Ed Reed recently won Defensive Player of the Year honors and Harrison has been mildly important to the Patriots success. In my opinion, great football players make a team better, regardless of position. Landry is a tremendous overall talent and he should have instant success in the NFL, along with many Pro Bowl appearances in the future.
Draft Projection: High-first round
Reggie Nelson, Florida (5-11, 198)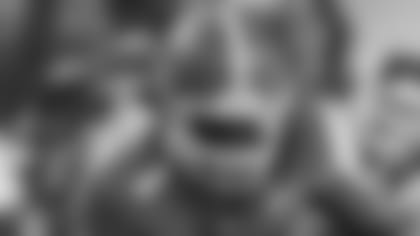 Strengths:** Other than Landry, Nelson has the best range of any safety in this draft. He said at the Combine that some teams have even talked with him about moving to corner but Nelson is better suited at safety in my opinion. He's always around the football and made a lot of big plays for the Gators over the last two years. Nelson reads the quarterback's eyes well, which allows him to excel in coverage. He's not that big but Nelson is similar to Ed Reed where he always seems to be around the football making big plays. Nelson only weighs 198 pounds but he's a hitter who plays much bigger than his size would indicate. Nelson's versatility to play multiple positions will intrigue a lot of teams on draft day.
Weaknesses: Nelson wasn't known as a rocket scientist when he was in college and then scored poorly on the Wonderlic test, so some have questioned his intelligence. On the field, Nelson is a good, but not great, tackler. Unlike Landry who I pointed out is very disciplined at knowing when to go for the big hit, Nelson will sometimes go for the knockout blow when it isn't necessary. He needs to get more physical at taking on blockers but when it comes to pass coverage, Nelson is all over the field.
Overall: Nelson, Michael Griffin and Brandon Meriweather are all right there in the same class in my opinion. Any one of those players could be the second safety off the board after Landry. I give the slightest of edges to Nelson because of his versatility and knack for making a big play when his defense needs one. Nelson is a classic centerfield-type safety. He's not as productive near the line of scrimmage as Landry or Griffin but if a team is looking for someone to cover a lot of ground and make plays in the secondary, Nelson is their man.
Draft Projection: First round
Michael Griffin, Texas (5-11, 202)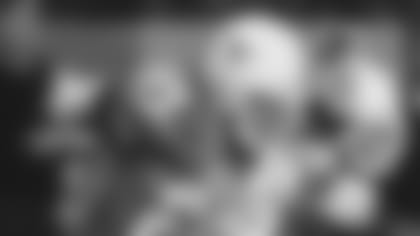 Strengths:** Griffin is a force against the run. He finished his career at Texas with 364 tackles, including 124 and 126 the last two seasons. Griffin is a sure tackler with great technique. He wraps up and drives the ball carrier back. Griffin punishes people on the football field and plays with a chip on his shoulder. He's also very fast and makes a lot of plays in the open field. Griffin does a good job of separating receivers from the ball when they should have come down with the reception. He has the speed to cover a lot of ground. Griffin showed on tape that he could stick with tight ends down the field. He's also a very good special teams player with a knack for blocking kicks.
Weaknesses: Griffin isn't the biggest guy in the world, so with the way he throws his body around durability is always a concern. He's productive against the run and making plays in space but he tends to get tied up too long when engaged. That's something he'll need to work on at the next level. Griffin has great speed for a safety but sometimes he can over pursue on a play. He does have a couple of areas he needs to improve in but Griffin is a pretty complete player heading into the NFL.
Overall: I basically have Nelson and Griffin in a dead heat as the second best safety after Landry. While Nelson is better in coverage, Griffin is more productive near the line of scrimmage. The best word to describe Griffin is playmaker. Whether it's making a tackle, punishing a receiver, picking off a pass or blocking a kick, Griffin finds a way to make plays. I gave Nelson a slight overall edge because of his versatility but I think Griffin would be a better fit for the Patriots. With his physical style of play, Griffin could be groomed to take over as the enforcer of New England's defense once Harrison retires. He's a very impressive prospect who should have a long and productive pro career.
Draft Projection: First round
Brandon Meriweather, Miami (5-11, 195)
Strengths: Meriweather has very good speed that allows him to chase plays down from behind. He's at his best in coverage. Meriweather sticks to his man and really closes on the ball well. Like Nelson, Meriweather is more effective the further away he is from the line of scrimmage. He's a smart player who doesn't get faked out a lot by ball carriers. Instead, Meriweather stands his ground and usually makes the tackle. He's an instinctive player with a lot of range. Meriweather is active against the run but more comfortable playing the pass.
Weaknesses: Meriweather has good ball skills but he needs to work on his hands. On tape, he dropped a number of balls that would have resulted in easy interceptions. Meriweather is very good at covering the deep middle of the field but quicker receivers can exploit him on underneath routes. There are some concerns about his character but I don't think it's an issue. I was told that he lost his temper in the fight with Florida International because an opposing player went after a Miami coach. While that's no excuse to lose control the way he did, Meriweather didn't duck the incident at the Combine and took full responsibility for his actions.
Overall: Another impressive prospect at the safety position. Meriweather has all the physical tools to become a premier NFL safety. I don't think his overall game is as refined as those of Landry, Nelson and Griffin at the moment but Meriweather still has upside. He needs to get stronger and add a little weight but those aren't huge concerns. While I have Nelson and Griffin rated ahead of Meriweather, I wouldn't be surprised if he's the second safety to come off the board. Meriweather's draft stock is rising now that he's answered the character issues teams had about him. Meriweather is presently a very good cover safety. If he can just become a little more physical when it comes to defending the run, Meriweather has limitless potential.
Draft Projection: Late-first round
After watching film and going through all of my notes, I couldn't come up with a safety in this draft worthy of going down. Every safety I saw is a solid pro prospect with good upside.
Aaron Rouse, Virginia Tech (6-4, 224) – In my opinion, Rouse is the best safety in this draft after the top four. Rouse is a big-time hitter who punishes ball carriers when he tackles them. He's a very active player. Rouse throws his body around and is always near the ball. He's a very good tackler in the open field. Rouse is a terror near the line of scrimmage but he also has the speed to play centerfield. With all due respect to Landry, Rouse is probably the best tackler out of all the safeties.
Rouse is a big safety who plays like a linebacker most of the time. However, the thing that makes Rouse such an intriguing prospect is he has the speed to cover tight ends and running backs as well. Other than Landry, Rouse is probably the most intimidating safety in this draft. He plays with a mean streak and like Rodney Harrison does, Rouse gives that little extra something when making a tackle just to make sure ball carriers remember him.
Rouse began his college career at linebacker before moving to safety. Some are worried about his speed but when you watch Rouse on tape, he makes plays all over the field. For those who question whether or not Rouse is fast enough to stay with tight ends, they should watch him stick to everyone's new darling, Greg Olsen, in coverage. In my opinion, Rouse has the physical ability to be just as good as the more highly touted safeties in this class. He's a little raw but with his versatility and overall skills, Rouse could turn into a Pro Bowl-caliber player if a coach like Belichick gets his hands on him.
Josh Gattis, Wake Forest (6-1, 206) – Like Rouse, Gattis is a player who's flying under the radar but has all the tools to be a top-notch pro safety. Gattis weighs 206 pounds, although he has a thick build and really unloads on ball carriers. He's a smart player who is rarely out of position on the field. Gattis does a good job of covering the short middle of the field, something a lot of safeties struggle with.
A couple of reasons why Gattis doesn't get a lot of national publicity are because he played for Wake Forest and he's not a "wow" player. What I mean by that is when you see Landry play he wows you with his bone-jarring hits and incredible speed in coverage. Gattis is more of a lunch pale-type player. He may not be flashy but Gattis is very consistent and reliable. He's a leader on the field and a guy I believe can step right in and contribute as a rookie because of his intelligence.
Gattis is also a good special teams player. In 2005, he led the ACC with 15 special teams tackles. Gattis shows great instincts on the field and was the leader of a very good Wake Forest defense last year. From the people I talked to, Gattis appears to be a second or third round selection. If that's the case, he will be a steal on draft day.
We keep getting e-mails referring to certain prospects as being a "Patriots-kind of player". If you're searching for a Patriots-kind of player (Intelligent, tough, versatile, team-first attitude), then look no further than Gattis. He reminds me a lot of former Bronco Steve Atwater with the way he plays. Gattis should be a quality starting safety in the NFL for the next 10 years. I think most teams would take that.
Landry – Wait, this isn't fantasyland. Oh well, it's nice to dream.
Nelson – Nelson is one of those lightning rod players heading into the draft. Some people think he's a top 15 pick, while others believe he's highly overrated. I'm in the camp that likes Nelson. I think he's a versatile playmaker who will be a good fit in any defensive scheme.
Griffin – Probably the best fit for the Patriots if they decide to go safety in Round 1. Griffin is the total package. He's solid in coverage and extremely productive near the line of scrimmage. Griffin would provide instant help at the safety position for the Patriots and be a great understudy to Rodney Harrison.
Meriweather – The Patriots have shown a lot of interest in Meriweather and he's a guy that could be available when New England is on the clock. Meriweather is already very strong in coverage. The shortcomings he does have are minor and can be easily corrected once he gets coached up in the NFL. Meriweather is an athletic playmaker and a definite first-round possibility for the Patriots.
Eric Weddle, Utah (5-11, 203) – A lot of fans want to see New England draft Weddle and while I think he's a good player, he's not worthy of a first round selection. I would take the big four, Rouse and Gattis all before Weddle. He's a good, solid late-second round prospect in my opinion but too many draft sites are getting out of control and projecting Weddle to the Patriots in Round 1. No chance. As a matter of fact, one NFL team we know of has Weddle rated as a fifth round prospect (That team isn't the Patriots). There will be too many other quality players on the board at 24 and 28 for New England to consider Weddle at that point. However, if the Patriots trade down into the second round, Weddle would be a possibility. One final note about Weddle. I've seen some places suggest that he shutdown Calvin Johnson when Georgia Tech played Utah in the Emerald Bowl. That's completely untrue. Johnson was being triple-teamed by Utah throughout that entire game, so to say Weddle shut him down wouldn't be accurate.
Rouse– A big, physical head cracker, Rouse could be a monster roaming the secondary in Bill Belichick's defense. Rouse has better speed than most people give him credit for and is one of the most physical players available in this draft. If he's put into a defense that runs multiple schemes like the ones the Patriots, Ravens, Steelers, Jets and Cowboys use, Rouse has a chance to become a big-time star in the NFL.
Gattis – Gattis is one of the best fits for the Patriots because of his physical skills and intangibles. He's strong in all phases of the game. If Gattis had played at Texas, fans would be hearing a lot more about him but trust me; NFL personnel guys know his name. Gattis has the ability to be a productive NFL starting safety for many years to come.
Leonard Peters, Hawaii (6-1, 210) – I just put Peters on the list as a possible late-round selection because of the way he plays. Peters is a human missile who fires himself at anything that moves. He'll probably only last three years in the NFL before being forced to retire because of concussions but he'll be fun to watch and a heck of a special teams player during that time.
Overall Position Analysis
The guys at PFW call me a safety hater because I think Roy Williams is the most overrated player in the NFL and Adam Archuleta shouldn't have a job. Then there was last year when I was on my one-man "Darnell Bing can't play" rampage. However, I actually like all the safeties in this draft. I think there are a ton of good prospects at the safety position that will be available in every round and that's good news for the Patriots. Even if they decide to pass on a safety in Round 1, they should still end up with a pretty good player somewhere in the draft.
Landry is one of the top players at any position and a sure-fire top ten selection. Nelson, Griffin and Meriweather are all fighting to be the next safety taken off the board. Regardless of which one goes after Landry, all three should wind up being first round picks. Rouse, Weddle and Gattis are three strong second/third round prospects. If you look at those seven safeties, there's a lot of talent in that group.
After that, Sabby Piscitelli (Oregon State), John Wendling (Wyoming), Michael Johnson (Arizona), Marvin White (TCU) and Eric Frampton (Washington State) are attractive mid-round prospects. In the later rounds, Peters, Gerald Alexander (Boise State), Kevin Payne (Louisiana-Monroe), Daren Stone (Maine), Jessie Daniels (LSU) and J.D. Nelson(Oregon) are all guys who can play and will generate a lot of interest from teams looking to add depth at the safety position. Overall, safety is definitely one of the deepest positions in this year's draft.
Note: PFW will be doing a draft blog, starting a few days before the draft kicks off. We'll be posting our thoughts on everything draft related, including all the bad picks made by the Oakland Raiders. Fans are welcome to participate by posting their opinions as well. The blog will be updated non-stop during the draft, so be sure to check it out. A link to the blog will be on Patriots.com, so everyone will be able to access it easily.
To read other position breakdowns go to: