The start of the NFL season is right around the corner so it's time to get back in the swing of things with some thoughts from around the league. No better way to kick things off than with some predictions for the 2022 season, and plenty more.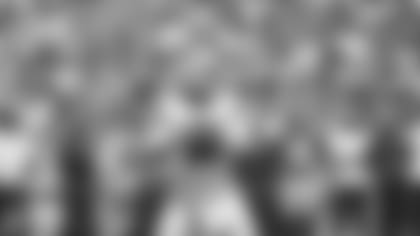 Josh Allen, QB, Buffalo – It's rare when a player seems to garner more respect in defeat than he ever had in victory but that was kind of the way it went down for Allen after last year's riveting overtime loss in Kansas City in the divisional round. Allen appears poised for even greater things in 2022.
Also in the hunt: Aaron Rodgers, QB, Green Bay; Joe Burrow, QB, Cincinnati; Justin Herbert, QB, L.A. Chargers
Darkhorse: Davante Adams, WR, Las Vegas; Jonathan Taylor, RB, Indianapolis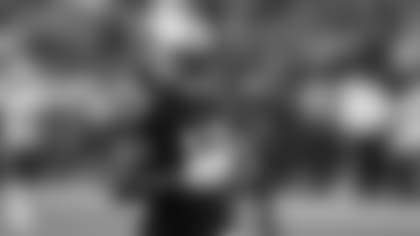 Offensive Player of the Year
Davante Adams, WR, Las Vegas – Adams is reunited with his close friend and college quarterback Derek Carr in Vegas and appears poised for a great season, at least if his performance in the joint practices against the Patriots is any indication.
Also in the hunt: Justin Jefferson, WR, Minnesota; Jonathan Taylor, RB, Indianapolis; Cooper Kupp, WR, L.A. Rams; Ja'Marr Chase, WR, Cincinnati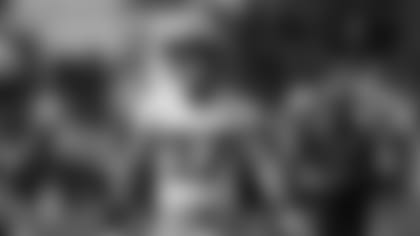 Defensive Player of the Year
Nick Bosa, DE, San Francisco – Bosa is as talented as any of the edge rushers and just needs to stay healthy to produce at the highest level. He had 15.5 sacks in 2021 coming off a torn ACL. If he pushes that number closer to 20 he's got a chance.
Also in the hunt: Aaron Donald, DT, L.A. Rams; T.J. Watt, DE/OLB, Pittsburgh; Micah Parsons, LB, Dallas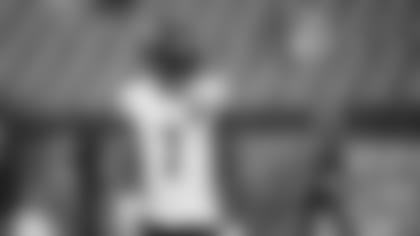 Offensive Rookie of the Year
Jahan Dotson, WR, Washington – An admittedly risky pick given Carson Wentz' erratic play of late but Dotson has impressed this summer and should get plenty of chances to produce with Terry McLaurin getting a lot of attention on the other side.
Also in the hunt: Chris Olave, WR, New Orleans; Garrett Wilson, WR, Jets; Kenny Pickett, QB, Pittsburgh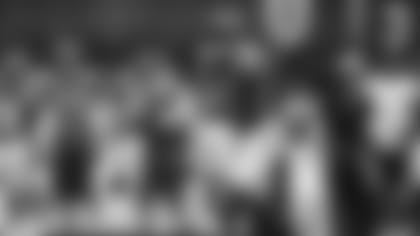 Defensive Rookie of the Year
Ahmad "Sauce" Gardner, CB, N.Y. Jets – Gardner has enjoyed a solid camp and has all the requisite tools to succeed at cornerback with athleticism and confidence in abundance.
Also in the hunt: Aidan Hutchinson, DE, Detroit; Derek Stingley, CB, Houston; Kyle Hamilton, S, Baltimore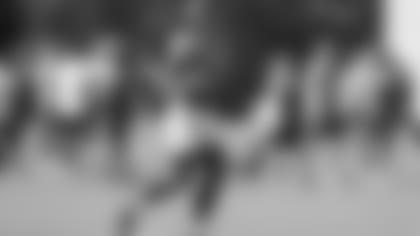 Comeback Player of the Year
Derrick Henry, RB, Tennessee – Power backs like Henry don't often last long and coming off a significant injury won't make it easy, but the missed time might allow him to have enough gas left for one more great season.
Also in the hunt: Christian McCaffrey, RB, Carolina; Michael Thomas, WR, New Orleans; Jameis Winston, QB, New Orleans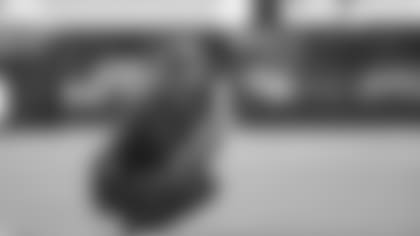 Brandon Staley, L.A. Chargers – Staley was the target of plenty of criticism in his rookie season but with a year under his belt and perhaps more of a feel for when to roll the dice on fourth down he will get the Chargers over the hump.
Also in the hunt: Dennis Allen, New Orleans; Mike Tomlin, Pittsburgh; Mike McDaniel, Miami
Wild cards: Los Angeles, Las Vegas, Indianapolis
AFC Championship: Buffalo over Los Angeles
Wild cards: Philadelphia, San Francisco, Minnesota
NFC Championship: Green Bay over Tampa Bay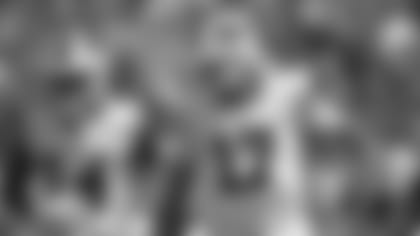 Super Bowl: Buffalo over Green Bay
Surprise Team (AFC): Denver
Surprise Team (NFC): Detroit
Disappointing Team (AFC): Miami
Disappointing Team (NFC): Arizona
Overrated Player: Jamal Adams, S, Seattle
Underrated Player: A.J. Terrell, CB, Atlanta
A few additional comments …
*I'm with most when it comes to looking at the AFC West and wondering if there's room for all four to make the playoffs. That would be highly unlikely but the division is stacked. I'm less excited about Denver as I feel Russell Wilson has dropped off a bit in recent years, mostly due to a lack of structure up front in Seattle that caused him to try to do too much. So, I have the Broncos out but the other three in. Those divisional games will be wars.
*You may have noticed I left Cincinnati out of the playoff picture. It's not because I feel the Bengals were a fluke last season because I strongly believe in Joe Burrow and his talented wideouts. But I also believe in the Super Bowl loss hangover, and it's tough to overcome. Playing in a loaded AFC, Cincy might very well be a quality football team but still struggle to make the playoffs.
*As strong as the AFC is, the opposite is true of the NFC. I had a tough time coming up with the seven playoff teams and went with the Vikings solely based on their talent at wide receiver and an otherwise lack of quality in the conference. It's strange how the influx of talented players to the AFC (Wilson, Davante Adams, etc) tipped the scales so dramatically.
*Last year I felt the Ravens would be a disappointment largely because Lamar Jackson hadn't shown much development as a pocket passer. Then Baltimore was 8-3 despite losing more than a dozen quality players during the first half of the season. The Ravens ultimately collapsed, but only after Jackson was lost to COVID/injury. Jackson remains an average passer but he's shown he can win (37-12 career record) and the Ravens will bounce back.
*Of the much-ballyhooed crop of second-year quarterbacks, led by the Patriots own Mac Jones, I feel the one who gets overlooked the most is Justin Fields. Fields flashed tremendous ability at times as a rookie but receives almost no support up front and often is forced to run for his life. Unfortunately, things look even worse in Chicago and Fields may be in for another long season.
*It might be time for the league to step in and legislate some parameters around joint practices. Coaches love them for the controlled environment they create, but fights marred the workouts involving virtually every team this summer. The Patriots and Panthers had some really ugly moments, but none topped the Rams-Bengals incident involving Aaron Donald. Understanding that the league isn't allowed to punish players for actions on the practice field, it's clear that players take liberties in that setting that would rarely occur on the game field when repercussions would be a suspension/fine. Players wouldn't be as willing to fight if they thought they'd be risking more than an early end to their practice. Some of the hostility is to be expected and is simply part of the game, but this summer seemed over the top.
Our inaugural Power 5 of 2022 will surely look quite different in a couple of weeks once the actual games are played but that won't stop us from offering our rankings now.
Buffalo – Slight concern with off-field issues but Sean McDermott's club appears poised for greatness.
Kansas City – The Chiefs have a tough division and player turnover to deal with but still demand respect.
Tampa Bay – Things haven't looked right in Tampa this summer but I'm not betting against Tom Brady.
Green Bay – The Pack have personnel questions of their own but a weak NFC should help.
L.A Chargers – The Chargers seem to disappoint annually but the roster has improved significantly.