Before the season began, like many others I felt the Patriots would be in the running for a playoff spot. Given the amount of talent brought into the organization in the offseason, coupled with a soft schedule and a new quarterback who figured to have more success throwing the ball than his predecessor, the idea of winning nine or 10 games and being in the playoff picture seemed like a reasonable expectation.
Now, more than four months later, that's exactly where the Patriots stand. In fact, they have a chance to do one better by closing the season with an 11th victory on Sunday afternoon in Miami. A playoff spot has been clinched and now we sit back and watch Week 18 in order to determine the opponent and venue of New England's playoff game.
It's easy lose sight of such trivial accomplishments given the history of success the team has enjoyed under Bill Belichick. Division titles were a formality as recently as two years ago, when New England captured its 11th consecutive AFC East title in Tom Brady's last year with the team. Technically the Patriots can still win the division if the Bills fall to the Jets and the Patriots take down Miami – a longshot but still a possibility.
That shouldn't diminish the excitement generated in Foxborough with Sunday's trouncing of the Jags, however. Rookie Mac Jones wasn't always the focal point of the offense, but he rarely got in the way of winning, either. He showed a steady hand and made enough plays when needed to put his team in position to win, particularly when augmented by a strong running game and a timely defense that excelled at taking the ball away during the second half of the season.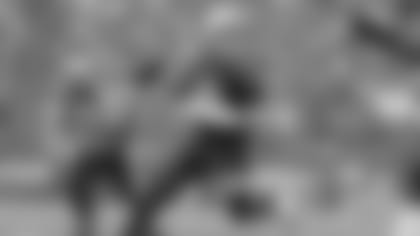 Those traits helped put the Patriots back in the playoffs, and honestly that alone represents a successful season. There's plenty of football still to be played, but unlike some years in the past when the thought of anything less than a title was unacceptable, the 2021 version has already met expectations.
That's not to say that more experience can't be gained. The field in this topsy-turvy NFL season is wide open, particularly in the AFC, and the Patriots chances against any potential opponents can't be ignored. But unlike some years, the angst and vitriol should New England not manage to make a run won't and shouldn't be as prevalent.
Coming off a 7-9 season with talent deficiencies all over the roster, the Patriots needed to turn things around. A year later Belichick has done exactly that. The Patriots have been competitive in every game and won more than their share. Therefore: Mission accomplished for the 2021 Patriots.
That said, the journey doesn't have to end because some have already declared it a success. The Patriots can finish in virtually any spot in the AFC seedings. The only seed not in the cards is No. 4. Obviously in order for New England to move up some teams will have to suffer some humiliating defeats – most notably Buffalo would need to lose at home to the Jets. That would give the Patriots the division assuming they win in Miami. That would guarantee them no worse than the third seed. A Chiefs loss in Denver could move them up to 2, and if the Titans also lose then the top spot is within reach.
More realistically, the Patriots can fall anywhere from 5, 6 or 7. A win would keep New England at 5. A loss coupled with an Indianapolis win would move the Patriots to 6. A loss coupled with wins by the Colts and Raiders drops them to 7. (If the Chargers beat the Raiders, thus earning the final postseason slot, the Patriots would be guaranteed to finish no worse than 6).
Rather than continue with various scenarios that generally elicit popsicle headaches, let's take a look at the potential opponents. For the purposes of this exercise we'll assume Buffalo doesn't collapse and lose to the Jets, therefore the Patriots would be a wild card. That means they would be in line to play one of the division winners on the road.
No one asked, but here's my take on the opponents in order of preference:
Tennessee – Unfortunately this one has the least likely chance of happening since the Titans only need to win at Houston to take the top seed. But hey, Tennessee already lost to the Texans at home so who knows? Tennessee is tough and will be prepared to play, but injuries have really hurt the team and the absence of Derrick Henry has made the Titans a much easier team to deal with. Henry may be back in the playoffs but that's no guarantee, and even if he is he will have been off the field for more than two months.
Cincinnati – The Bengals are scary dangerous on offense with a young quarterback (Joe Burrow), a wide array of weapons (Ja'Marr Chase, Tyler Boyd, Tee Higgins) and a potent running game (Joe Mixon) to balance things out. They seem to be gaining confidence down the stretch and no longer look like the inept franchise that hasn't won a playoff game since 1990. Cincy's defense used free agency to improve as well, and Trey Hendrickson will be in the Defensive Player of the Year conversation with 14 sacks. But the Bengals haven't been there before and the weight of their poor history works against them, as does the inexperience of head coach Zac Taylor, which was on display at the end of his team's win against the Chiefs (more of that below).
Buffalo – Honestly the Bills and Bengals could switch spots and few would argue. Both are very talented but I give the Bills the edge based on their experience. For the Patriots specifically, though, Buffalo may be the more favored foe. Belichick is far more familiar with Buffalo as a division opponent, and the teams met twice in the past month so it's unlikely there would be many surprises. So much is on Josh Allen's plate for Buffalo to succeed, and that can work for and against the Bills. The Patriots saw firsthand how he can take over a game, and when he's locked in he can be tough to stop. His ability to run and his postseason experience (this will be his third straight year in the playoffs) make Buffalo the slightly more dangerous opponent.
Kansas City – The Chiefs remain the top dog in the AFC, which is why the Bengals dramatic victory over KC on Sunday wasn't exactly great news for the Patriots. That's because it opens the door for a trip to Arrowhead in the wild card round, which has to be considered the worst possible postseason scenario. A Chiefs loss in Denver could drop KC to the 4 seed, and a Patriots win would keep them at 5 so it's not exactly a far-fetched situation. Patrick Mahomes seems to have shaken off his October struggles and has the offense rolling. The defense had been playing at a very high level until the Bengals unleashed Chase on their secondary, but Steve Spagnuolo's group always performs better at home. This one would be no picnic.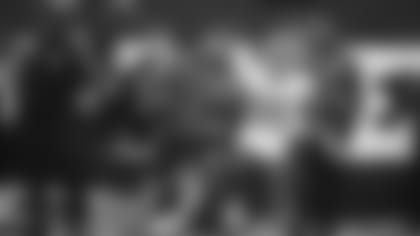 It's been a solid year for rookie receivers with all five first-rounders showing promise immediately. Obviously Ja'Marr Chase has been at the head of the class with 79 catches for 1,429 yards and 13 touchdowns while averaging an astounding 18.1 yards per catch. Chase's electric performance (11 catches, 266 yards, 3 TDs) against the Chiefs allowed him to surpass Justin Jefferson's rookie record (1,400) for receiving yards in a season, and he didn't need the 17th game to do it.
Miami's Jaylen Waddle hasn't been bad either with 99 receptions for 988 yards and five touchdowns. He needs just three grabs Sunday against the Patriots to break Anquan Bolden's rookie record of 101 catches. His college teammate at Alabama, Philly's DeVonta Smith, hasn't been quite as productive but he plays in a much less conventional passing game. He's managed 61 catches for 875 yards and five TDs as well.
Despite injuries, Baltimore's Rashod Bateman and the Giants Kadarius Toney have also done well. After opening the season on IR, Bateman has come on lately and has 44 receptions for 493 yards and a touchdown in 11 games even though quarterback Lamar Jackson has been out of the lineup frequently. Toney also missed time with injuries and has been without quarterback Daniel Jones but still managed 39 catches for 420 yards in just 10 games.
The receiver class also includes the likes of Rondale Moore, Elijah Moore, Nico Collins, Josh Palmer and Amon-Ra St. Brown, who have all enjoyed success this season. This group is continuing the growing trend of deep and productive receiver classes in recent years.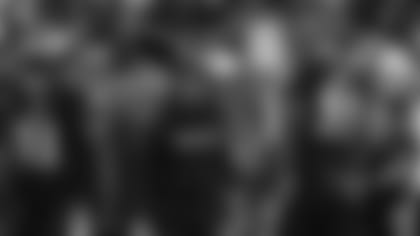 It was a long time ago but with the playoffs on the horizon it's worth revisiting. Back in August when the Patriots practiced in Philly with the Eagles, it was hard not to notice the precision that first-year Eagles coach Nick Sirianni instilled in his team. The Eagles favored shorter practices with little time wasted between periods, the latter being a trait Belichick's training camps have always featured. The teams got their work in with very little wasted time. While it's hard to determine how successful a team will be based on practices, Sirianni looked like a coach with a plan and seeing the Eagles (9-7) in the playoff hunt despite a limited roster reminded me of those early positive impressions. … The Cowboys just can't seem to embrace the role of favorites. After demolishing Washington and reestablishing itself as a contender, Dallas laid an egg at home against a reeling Cardinals team. On the flip side, give Arizona's Kyler Murray credit for continuing to own Dallas and proving he can win a big game without DeAndre Hopkins. Including high school and college, Murray is now 8-0 at AT&T Stadium. … I'm old enough to remember when field goals weren't considered to be on par with turnovers but that seems like a long time ago. Teams are more and more reluctant to take three points in virtually any situation, and Zac Taylor in Cincinnati is the latest example. The Bengals and Chiefs were tied with less than a minute left and Cincy faced a fourth-and-goal from the 1. Instead of kicking the field goal to take a 34-31 lead, Taylor went for it not once but twice. Both times they were stopped but were bailed out by penalties, first offsetting calls to replay the down, then a call on KC that created first-and-goal. At that point Taylor took a knee to run the clock down and finally kicked it to win the game as time expired. Understanding the fact that Patrick Mahomes would have had a chance to tie with roughly 40 seconds to go, wouldn't that be better than risking getting stopped and not getting to OT at all? It was a reckless decision that put his team in unnecessary danger.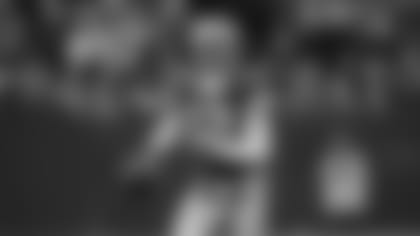 Green Bay appears to be the one team that continues to look like a true contender, and therefore remains at the top.
Green Bay (13-3) – Packers took advantage of an undermanned Vikings team and rolled on Sunday night.
Kansas City (11-5) – The Chiefs winning streak is over but KC remains dangerous, especially with Patrick Mahomes back on track.
L.A. Rams (12-4) – Matthew Stafford is struggling down the stretch but he was great when he needed to be on the road against a desperate Ravens team.
Tampa Bay (12-4) – Tom Brady's professionalism can only do so much for this dysfunctional bunch, and at some point the injuries and lack of discipline will haunt them.
Cincinnati (10-6) – There are teams with better records but none has been any more consistent than the enigmatic Bengals. Quality win over KC gives them the final spot.