* Under the heading of those who fail to learn from history are doomed to repeat it, I seem to remember a lot of buzz last year when Adrian Peterson signed with the Saints, and all the talk about how he was poised for a huge comeback season in New Orleans.
That lasted until the Saints traded him to Arizona after just four games and 81 yards of rushing production, on 27 carries (3.0 average). Yes, Peterson had two big games for the Cardinals, turning in 134 and 159-yard rushing days in his first three games in the desert. He also had games in which he gained 21, 29 and 26 yards, averaging 1.9 yards per carry each time.
So did Washington score itself a coup this week when it added Peterson on a one-year veteran minimum deal? I don't see how anyone can arrive at that conclusion, and yet some are, with the debate about whether A.P. has "still got it" topical once more.
Here's the reality. Peterson is 33, he's playing for his third team in the span of a year, and he's averaged a tad more than 3.1 yards per carry in 13 games in 2016-17. He hasn't had a Peterson-type season since 2015 — which is forever and a day ago in the shelf life of an NFL running back — and he was never a quality option as a receiver out of the backfield, a blocker or a reliable third-down threat. He also has had his fumbling issues.
Succinctly put, there was a reason the once-great Peterson was still available on the free-agent market as of mid-August.
I'm not sure what about the reality of his situation Peterson can't seem to grasp, but there he was again this week, saying that people who doubt him "don't really know about football," according to the Washington Post. "So when people go back and say, 'Oh, 2.4 yards per carry,' there's a lot that contributes to that as well. I just brush it off. And I continue to work because at the end of the day I control my output."
So which is it, A.P., do you control your output or are there a lot of reasons that contributed to your reduced production? You can't have it both ways.
I hope I'm wrong about Peterson's chances to make a true impact in Washington, because his comeback would make for a great story. But it's always tough to see formerly elite players bounce around the league toward the end of their careers. I still can't quite get over that Jerry Rice was a Raider, Seahawk and a preseason Bronco in 2005 before calling it quits.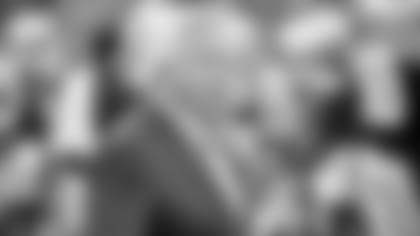 * The Pro Football Hall of Fame sub-committee of sportswriters that nominates contributor candidates for potential election next February meets Thursday morning in Canton, and once again Patriots owner Robert Kraft figures to fall short of the necessary support from the five-person body.
Based on the tea leaves I've read, Denver Broncos owner Pat Bowlen and longtime Dallas Cowboys personnel executive Gil Brandt are the likely two front-running candidates, with former Giants general manager George Young perhaps in the next best position to be put forth as part of this year's two-man nominee class.
I'm in favor of Brandt and his trend-setting career being enshrined as soon as possible, but Kraft's candidacy taking a backseat to Bowlen's makes no sense no matter how you want to quantify the tenures of the two longtime owners. Kraft owns the superior track record whether we're talking Super Bowl wins, Super Bowl berths, playoff berths, league leadership roles, the length of his team's dominance, and most importantly perhaps, the under-appreciated reality of him having single-handedly saved NFL football in the New England market in the late '80s and '90s, with all its many ramifications for the AFC and the league itself.
And don't even try to make the case that the Spygate saga somehow disqualifies Kraft, because both Bowlen's Broncos and Eddie DeBartolo Jr.'s 49ers were heavily penalized for salary-cap violations during their tenures, and DeBartolo went into the Hall of Fame as a contributor two years ago, and Bowlen seemed poised to follow suit this year. Cheating at the salary cap goes to the heart of any integrity of the game or competitive issues as much as any violation can.
But Kraft, 78, does have this going for him: For the Class of 2020, when the NFL will be celebrating its 100th anniversary, the Hall of Fame is considering the step of inducting a potentially much larger than usual class in terms of both contributor and senior candidates. Some league observers believe that any truly deserving candidates might be inducted that year, as a way to deal with the backlog.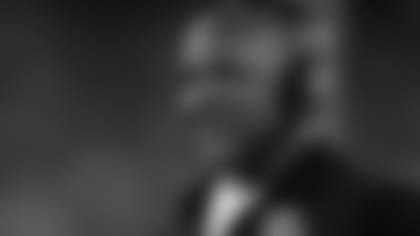 * Where exactly does Hue Jackson get his ever-bountiful supply of self- confidence? The man just 1-31 in his first two seasons as the Browns head coach, but there he was on episode 3 of the team's "Hard Knocks" series on HBO, pitching free-agent receiver Dez Bryant like no one has ever been pitched.
"Twenty-one days, baby, Pittsburgh Steelers, right here at home, in front of the Dawg Pound," Jackson says to Bryant. "It'll be unbelievable. This will be the greatest turnaround in sports history."
I'm fairly high on the much-improved Browns this season and have said that they might flirt with .500 this season, on the heels of 0-16 in 2017. But I'm not crazy. Greatest turnaround story in sports history? Someone better tell the 1969 New York Mets and the 2016 Leicester City Premier League champions to move over.
* Oh, and if you haven't seen it, that internet clip of Browns rookie quarterback Baker Mayfield doing his John Dorsey impersonation for the team's rookie talent show is absolutely priceless, and witheringly accurate. Dorsey, Cleveland's affable and approachable general manager, has never been better captured in all his just-a-football-guy glory.
* If the Jets do wind up trading Teddy Bridgewater and starting rookie quarterback Sam Darnold, Jacksonville has been a popular potential landing spot for the ex-Viking. But what about a team a little further down the east coast of Florida as a trade partner: the Dolphins? Yes, Miami is in the same division as the Jets and that might make New York hesitant to deal with the Dolphins.
But Miami might also come up with the best possible package for New York to consider, perhaps out of desperation. Ryan Tannehill is back after two knee injuries to start for the Dolphins, but behind him, if he goes down or falters, there isn't much. Just Brock Osweiler, ex-Jet Bryce Petty and David Fales. This is potentially a very big season for head coach Adam Gase in Miami, and perhaps VP of football operations, Mike Tannenbaum, as well.
Bridgewater was born in Miami and starred there in high school before playing collegiately at Louisville. Bringing him home might be a good move for the Dolphins, and who knows, potentially even a season-saving one.
* Indulge me one more potential trade scenario? How about hold-out Raiders pass rusher Khalil Mack to Seattle for hold-out Seahawks safety Earl Thomas and some package of draft picks?
Jon Gruden loves him some veteran players, and Thomas would instantly upgrade Oakland's defense. Obviously the Raiders first reaching a long-term deal with Thomas would be part of the picture, and the same holds for Seattle being able to sign Mack to a long-term extension. No trade could happen if those two deals aren't executed.
But by every indication Mack and the team look headed for divorce given the current dynamic, and Seattle's greatest need is for an elite pass rusher. Is this one that makes too much sense that it can't happen?
The Jimmy Smith situation in Baltimore is a little too familiar for comfort. Four years after the ugly Ray Rice domestic violence incident, Smith, the Ravens' lead cornerback, has been suspended for four games by the league after the mother of his first child accused him of domestic violence. The NFL said Smith was guilty of "threatening and emotionally abusive behaviors," but the team said it plans on keeping him around once the suspension is served. Given the Ravens' history, Smith should feel fortunate he doesn't play a more "disposal" position, like running back.
Okay, so that's Jaguars cornerback Jalen Ramsey and Eagles coach Doug Pederson both taking Jacksonville head coach Doug Marrone to task in consecutive weeks for pulling in the reins on Blake Bortles and the Jaguars offense in the AFC title game at New England last January. Anyone else out there have reason to pile on? Tom Coughlin, maybe?
The new lowering-the-helmet rule obviously needs more clarity and consistency of interpretation, and maybe even replay to review the most difficult calls. This issue isn't going to be put to bed by the time the regular season rolls around and no one should have expected that. It's a long road to institute behavioral change by the players in the NFL, and it's best done incrementally. But the league attempted to do this overnight, and is now suffering from the confusion and chaos that accompanies fast change.
I didn't see much on Monday night to make me think Andrew Luck is even close to the confident and efficient guy who led the Colts to three consecutive playoff trips to open his career. By his own admission in a taped pre-game interview with ESPN, Luck said he had miles yet to go in his comeback from last year's shoulder surgery. I'm expecting a two steps forward, three steps back kind of season from No. 12, but maybe his recovery will pick up speed as the season unfolds.
Thank you, Seahawks. The NFL is just a better, more fun league when 40-year-old Sebastian Janikowski is kicking in it. Keep fighting your way upstream, Seabass.
The Rams say there's no real deadline for a deal with Aaron Donald. Well maybe there should be. Maybe a deadline will help break this stalemate that feels like it's been going on forever. Get it done already with Donald, L.A. You've paid everyone else by now.
So Paxton Lynch is getting booed off the field in Denver. Brock Osweiler is a so-so No. 2 in Miami, and Trevor Siemian is Kirk Cousin's backup in Minnesota. Tell me again why Denver's John Elway is considered something of a quarterback savant?
The Carolina Panthers have the right to consider themselves Super Bowl contenders, having made the playoffs in four of the past five seasons. But about that injury-prone offensive line in Charlotte. There's no quicker way to make a good team look ragged than to have its offensive line decimated. In the NFL it's hard to look dominant when you can't block anyone.
Lamar Jackson's early returns aren't exactly silencing his critics when it comes to his accuracy issues. Jackson has completed just 18 of his 43 passes this preseason (42 percent), and Ravens offensive coordinator Marty Mornhinweg says he's worried that the rookie is taking too many hits while scrambling. If Jackson isn't going to listen to the advice of fellow Ravens quarterback Robert Griffin III when it comes to the dangers of running too much in the NFL, he'll never listen to anyone.
Raise your hand if you had Adrian Peterson getting another job in the NFL before Dez Bryant did? As late August arrives, that's the reality.