While the NFL has not yet embraced streaming of all live games over the web to wired devices, there are already apps that enable fans to watch a subset of the league's games lives, with new entries that promise to improve and extend the mobile fan's viewing experience.
We're talking fan-customized team and player video feeds, never before available camera angles (up to 22), live preseason games during the summer months and quick rewind ability after games end. And that's just for starters. The league's unlocking its gigantic vault of video content for fans.
While the days of only being able to watch games live on TVs or from the stands are gone, many fans are still unaware of current and new apps on deck that add many new dimensions of entertainment to America's Game. Let's review.
Verizon Wireless' $5 a month NFL Mobile app enables fans to view all Sunday Night Football, Monday Night Football and Thursday Night Football games and their local market team's Sunday games live and provides a wealth of extras beyond game action.
That's a far better option than using a DVR to record a game you can't watch and hoping you don't' hear the score before you watch the recording. For now, however, NFL Mobile is only available to Verizon Wireless subscribers.
The popular app can be used on many smartphones and tablets with a recommended 500Kb (half of a megabit) Internet connection to support continuous playback of the live stream.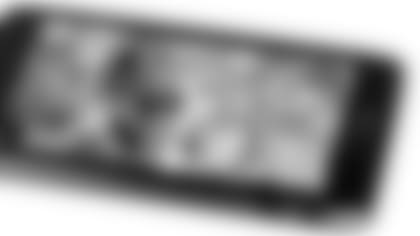 NFL Mobile features a multi-functional game center with images, schedules and more.
The NFL has created a free app that lets tablet users watch all 65 pre-season games live online or on-demand in high-definition. The app, NFL.com Preseason Live, provides users DVR control, different game watching modes (two or four games at once) and enhanced features, according to the league. It carries a one-time subscription charge of $19.99.
A fan-targeted capability allows viewers to watch full NFL preseason matches online in about 30 minutes with a feature called Condensed Game. Perhaps born out of the NFL Network's game rewinds, Condensed Game is for the football viewer that has everything except the time and patience to watch parts of the on-field play that don't result in scoring or scoring attempts, reviews, penalties or challenges.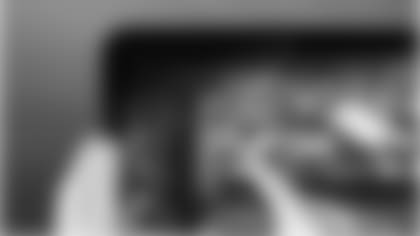 Tablets running the iOS and Android operating systems can use the app. Additional features include markers that let viewers quickly view big plays and an archive capability that lets fans watch past preseason games from 2010-2013. HD in this case is defined as the highest available with a 4.5 megabit Internet connection.
Blacked out game will not be available until 24 hours after the contests conclude, the same goes for games carried nationally on ESPN. NFL.com Preseason Live currently only works on tablets. It's uncertain if it will be extended to smartphones in the future.
For those fans that can't watch the live content with NFL Mobile, want to get to games beyond those of their local teams (beyond TV highlights, or just want a richer viewing experience, the league created NFL.com Game Rewind. It's essentially an on-demand archive of gamecasts minus commercials and half-time shows for all regular season contests.
Using the above mentioned Condensed Game feature, fans can watch replays in HD in about 30 minutes. For those fans wanting something extra, the archive provides the ability to watch the game from Coaches Film camera angles (including an "All-22" angle), according to the league.
You can watch the one camera angle on TV, which usually follows the path of the football, attend a game and watch whatever your want, or see it through up to nearly two dozen angles not available elsewhere.
The Coaches Film feature
Camera angles (All-22 and EndZone) let you watch and analyze the game like a pro football coach.
Fans can pay $29.99 to watch their home team's games, $39.99 to watch all games during the regular season or $69.99 to extend that to include playoff games and the Super Bowl. Fans can pay for the latter two options at once or spread across four payments.
The league-owned TV network offers Watch NFL Network for fans that are already paying for select cable, telco and satellite-provided video package. The free app allows live viewing of programming from the NFL Network and NFL Redzone, with the latter created to show scoring drives, attempts and additional footage from all games in progress on Sunday.
Among the non-game programming are the series America's Game and A Football Life as well as the channel's morning talk show –NFL AM – and news show, NFL Total Access.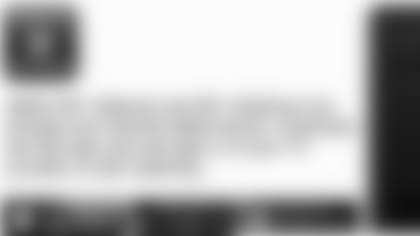 Watch NFL Network and NFL RedZone live through your favorite tablet device. Download the free app now and sign in to your TV provider to start watching.
This particular application is provided as a free add-on to pay TV subscribers of AT&T, Verizon, Cablevision, Cox Communications, DISH Networks, Consolidated, Suddenlink and Windstream. Conspicuously absent from the list are the two biggest cablecos – Comcast and Time Warner Cable – who are attempting to merge. Also missing are Charter, Bresnan Communications and DIRECTV Check the list http://nflnonline.nfl.com/ to see if your TV service provider is on the list.
Watch NFL Network is offered to subscribers to keep them from leaving their current provider. The same goes for non-sports apps with premium content such as original series, movie selections and more. Some require an additional fee, usually under $10 a month, to use.
The league is nearing the August launch of NFL Now which lets fans customize the streamed video content they receive by team and player for starters. Take a look at the menu of features and functionality at http://now.nfl.com/and sign up today. Stay tuned as the introduction of NFL Now approaches.
And get ready for some football.
Bob Wallace is a technology journalist with over 30 years of experience explaining how new services, apps, consumer electronic devices and video sources are reshaping the world of communications as we know it. Wallace has specific expertise in explaining how and why advances in technology, media and entertainment redefine the way football fans interact with the league, teams, players and each other. He's the Founder of Fast Forward Thinking LLC.