With the annual NFL draft drawing ever closer, college football standouts are the center of attention. But behind the scenes, 32 current and former players went back to school last week for a four-day, tech-focused business management & entrepreneurial program to plan for life outside of football.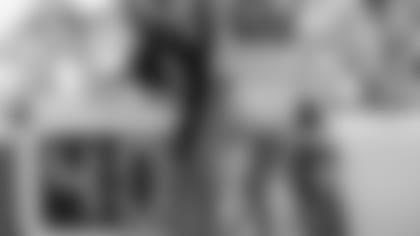 Attendees at the first-of-its-kind program - including Browns (and former Dolphins) WR Brian Hartline and Colts TE Coby Fleener - were getting business smart at a four-day, tech-focused business management & entrepreneurial program. It was created jointly by NFL Player Engagement and the Aresty Institute of Executive Education, which is part of the University of Pennsylvania's vaunted Wharton School.
The program is designed to educate participants on what it takes to launch, work for or invest in a tech-based company. It included site visits to Google, Facebook and startup Luxe Valet where they heard from and met with senior executives. Hall-of-Famer Ronnie Lott and player-turned-Olympian-turned-author Jeremy Bloom addressed the group. Over the days, participants teamed to create business plans to pitch to Wharton's experts.
"Beyond ensuring they understand basic business acumen, the program is about networking, with participants making amazing connections, and using Wharton as a resource as well," explained Sanya S. Sharma, Industry Association Practice Director at The Wharton School's Aresty Institute of Executive Education.
And while this is the first tech-focused program Wharton has done with the league (others have focused on real estate), the NFL has been partnering with universities to offer these valuable off-the-field learning experiences as part of its NEXT program (https://www.nflplayerengagement.com/next/) The goal here – in addition to the real-life business world education is to help current and past players transition from the game of football to other endeavors that can be tough to think about when you are first-focused on the game itself.
"The conversations at the program aren't ones you have in the locker room or with your coaches," reminded Sharma. Times are changing though. "NFL players are beginning to think about opportunities beyond playing football earlier, which is a great sign."
That's the bridge that the league has built and is expanding for players. "Our goal is simply to provide practical education and tools that players can utilize as they explore career paths outside of football," said a NFL Player Engagement representative. "Some participants are interested in starting their own company, while others are more interested in investing in or working at an existing company. The program is designed to provide education towards both paths."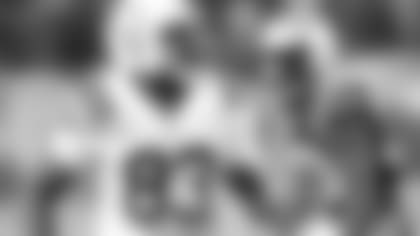 Fittingly, the program used (social media) technology to get the word out about the four-day event last week. Participants Josh Martin, an OLB for the Kansas City Chiefs and TE Dwayne Allen of the Colts provided updates throughout the program on the NFL Player Engagement blog (http://nflpe.sportsblog.com).
This was very clearly not a seminar, conference-room centric event or a bunch of speeches followed by a group lunch and a binder to take home. Just the opposite.
So what were the elements of the tech-focused, four-day immersion in the business and technology worlds?
-Business Acumen. This includes the ability to communicate on business topics with others, whether it's members of the group which were formed at the beginning to create business pitches, or other stakeholders in a venture such as potential financiers. It's Teamwork 2.0. Also included are the basics of investing and negotiations.
-Key Ingredients. Core topics covered during the event included financing, operations and business plan development – all areas that must be understood to craft a comprehensive business plan.
-Site Visits. Learning about tech, startups and entrepreneurial opportunities is a whole lot easier when you get to visit Google, Facebook and Luxe and not just hear from their senior execs but network with them while on site.
The program participants heard from the Bill Maris, managing partner of Google Ventures, a venture capital firm her created and is funded by the search engine kingpin. Naomi Gleit, VP of growth and analytics and part of the social media's launch team addressed program participants. The crew visited San Francisco-based startup Luxe, which provides an app to help consumers connect with their valet parking service. This promising upstart provided attendees exposure to a small (by comparison to Facebook and Google) startup.
Why the social media giant and startup site visit and addresses? The answer makes too much sense given that past NFL alums have invested in/bought bars and restaurants, which Sharma calls the worst investments out there.
But by leveraging social media and related tech resources they already use – they can be more than members and leverage their name to create a brand that can be expanded with a relatively low barrier to entry. For example, converting Facebook fans pages and other online follower groups into a powerful marketing and promotional tool with which to build a brand. Google can help with that and other areas as well.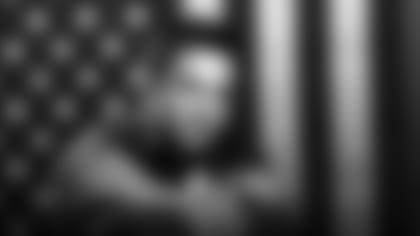 -Learning from Brethren. The organizers wanted participants to hear from former players with experiences beyond having played the game. Jeremy Bloom, a NFL wide-receiver-turned-two-time winter Olympian-turned-author (and startup CEO) was a great choice. His latest book is titled **Fueled By Failure: Using Detours and Defeats to Power Progress Success** stories are great and not hard to find. However, finding those that can discuss first-hand the challenges, setbacks and failures encountered in life and how to learn from them provided a much-needed balance. Yes, you can win from losing, which is a challenging topic in and of itself for NFL players where winning is paramount.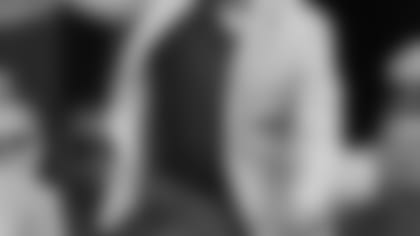 Hall-of Fame DB Ronnie Lott has accomplished and experienced much after retiring from the NFL. He teamed with former teammates to launch a venture capital firm for funding investment opportunities. Lott spent time as a TV broadcaster as well and most recently was appointed to GSV Capital Corp.'s Board of Directors. The firm is an investment fund in search of high-growth, venture-backed private companies.
Lott's son, Ryan Nece, addressed attendees at the event. After winning a Super Bowl with Tampa Bay, he spent time as a broadcaster. He's a community activist who in 2006 created his own foundation - "The Ryan Nece Foundation," to fund programs for youth and families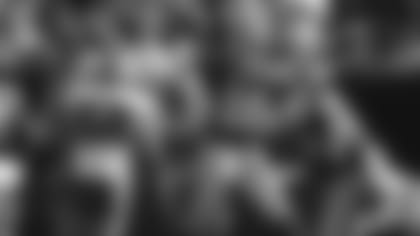 -The Plan. Over the four days, the groups of program participants worked to create and present a business plan for the Business Pitch Competition, which comes at the close of the program. This is a core element for these seeking financing and funds from third parties for their venture. Some of the best and brightest minds can't prepare the critical element in the business creation and advancement process. Each group (groups are created based on what they are interested in pitching) is given 5-7 minutes to pitch an idea, app or venture to a panel of Wharton experts who provide comments and feedback to each, according to Sharma. This part of the business plan pitch emphasizes basic communications skills and interaction with potential business partners.
-The Beginning. Perhaps the best part about Wharton programs is that there really isn't an end to them. The opportunity to network with speakers, other participants, program faculty, and others is priceless. You also have access to the school's over 93,000-strong alumni ranks which add to the list of resources that you carry forward when you head home.
But wait, there's more. The program co-developers at Wharton's school follow up with participants after the conclusion of their events. That function is hardly a given in continuing ed and back-to-school-type offerings today.
At the super-busy intersection of technology, media, entertainment, finance and more, the opportunities for business-savvy individuals is soaring. Getting the knowledge and skills to take advantage of them is paramount.
Though this was the first tech-focused NFL NEXT program, I would expect more as business and consumer use (and investment in) of technology is spreading rapidly.
There is no pre-requisite knowledge of or experience with tech require for this novel event, according to a NFL Player Engagement representative. "This is, however, a space that players have shown interest in and in which some of them have explored independently leading up to the program."
Three words: Keep it coming.
Bob Wallace is a technology journalist with over 30 years of experience explaining how new services, apps, consumer electronic devices and video sources are reshaping the world of communications as we know it. Wallace has specific expertise in explaining how and why advances in technology, media and entertainment redefine the way football fans interact with the league, teams, players and each other. He's the Founder of Fast Forward Thinking LLC.