The Patriots capped off a sixth-straight practice on Friday night, holding their annual in-stadium practice underneath the bright lights of the new Gillette Stadium video board that was fully revealed for the first time earlier in the day. The practice itself was a walkthrough pace but made for a fitting cap to what was an intense week of three padded practices.
Last week, we shared 10 thoughts on what we had learned about the defense before the pads came on, an admittedly difficult leap when that side of the ball is all about contact. Now, with the crunch of shoulder pads finally emanating from the practice fields, we've gotten a better picture of how the Patriots defense is coming together.
Here are nine thoughts on the defense, aided by commentary from the defensive coaches that are putting it all together as the team prepares to turn the page to the preseason next week against the Texans.
1. Staying Healthy
It's a little thing but the defense started and has managed to stay relatively healthy through the first nine practices, with the injury-designated release of Terez Hall and Cody Davis remaining on PUP being the only two missing pieces thus far in the summer on that side of the ball. With a veteran-laden unit, especially upfront, it's a good sign that the team has avoided any friendly fire incidents. Sometimes the NFL season is a battle of attrition more than anything, and though some players continue to spend competitive portions of practice down on the lower field doing conditioning, so far the team overall, and especially the defense are off to a good start.
2. Physicality Showing Up
There have been just three padded practices, but those were enough to get a sense of how physical the Patriots defense could be this season. Thursday's session specifically contained some live tackling moments but even before those it's not difficult to see the defense developing a playing edge. Speaking with the media on Friday, Jerod Mayo pointed out that tackling is something that has to be worked on in camp. "If you look at the season and look at just the tackling issues, the missed tackles, you have to start doing that before you get to game one," said Mayo. "And honestly, the only way you get better at tackling is tackling, so that's what we're trying to get these guys to do."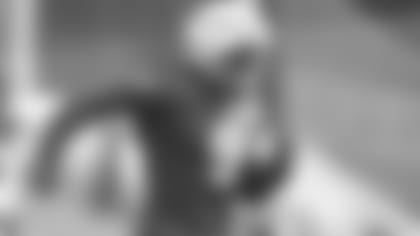 3. Judon Secured
While injury issues haven't been a problem, Matthew Judon's light participation during team drills throughout the first week-plus of practice does raise some questions, but those questions were answered with Adam Schefter's report on Friday night that the team had reworked Judon's contract to add more guaranteed money. That's good news that the team's best all-around pass rusher should now be happy and ready to go for the rest of August.
Steve Belichick was reassuring when asked about Judon's workload, "There's no drop off of his energy or anything like that. We're here all day, so the sample size you guys see is different than what I see. So he's doing great, he's Judon."
4. Peppers Role Rising
Jabrill Peppers played just 35 percent of the defensive snaps in 2022 but after the departure of Devin McCourty it looks like Peppers is not only going to play a far more significant role in 2023, but is also emerging as one of the defensive team leaders. Bill Belichick had high praise for Peppers' Year 2 jump within the system earlier in camp, "A full year after the injury, a lot of confidence in the communication, the system, his assignments," said Belichick during minicamp. "He's playing fast, aggressive, helping out his teammates. Last year he was trying to learn things, now he's helping out his teammates, anticipating, making calls or adjustments that maybe help him or possibly help his teammate be in a better position to defend a certain play or type of play. Yeah, he's been great. He's way ahead of where he was last year."
"As a physical player you hate days where you can't be as physical as you want to be," said Peppers this week, welcoming the advent of padded football. "It was nice to feel a little thump out there and start playing real football again."
5. Mapu Asking Questions, Stacking Days
It was a quiet start for rookie third-rounder Marte Mapu but over the last handful of practices Mapu is showing up more and more. Like many rookies, he's been eased into his top-team reps, often appearing as a sub-linebacker in those situations. On the second and third teams, Mapu's role has been even more expansive, shifting between safety and linebacker spots seamlessly. Perhaps most intriguing is Mapu's recognition skills. He's still in a red jersey and can't deliver the lumber just yet, but he's consistently deciphering the offense and breaking on the ball carrier. "I try to study the whole defense and try to make myself as versatile as possible so the coaches can use me how they want," said Mapu. "I feel comfortable anywhere."
"He asks a lot of good questions," said Mayo of Mapu. "Honestly, there aren't too many rookies that ask the questions that Marte asks but once again, it goes back to the versatility, this guy can do different things. We just got to make sure we see it on the field in a live situation."
"He's able to absorb the information and take the coaching points but not worry too much about the finer details when he's out there on the field," said Steve Belichick of Mapu. "He wants to know when we get on the field he's able to play with good instincts and not overcomplicate things in his head, which sometimes happens with young guys and the new system and stuff like that."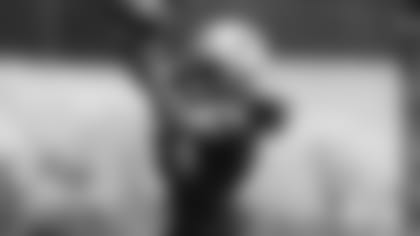 6. Dugger's Hot Start
Kyle Dugger has three interceptions in competitive team periods and is off to a strong start as he enters the final year of his rookie deal. Dugger, like the rest of the safety group, has been lining up all over the place, as it appears he's ready to truly put it all together in his fourth season with the team.
"Kyle's a really good player," said Belichick early in training camp. "Yeah, he's big, he can run, he can tackle, he can cover, he can blitz. Yeah, he's great. These guys are great. That's why they go high in the draft, premium for them and they end up getting a lot of money. That's what they bring."
"I just think for Dug the game just keeps slowing down and he keeps looking more and more comfortable," said Steve Belichick. "He knows what he's doing and knows what other people are doing and he can do a lot of different things. He has great athletic skill set, but his just general understanding.
7. Gonzalez Brings the Boom
Everyone knew Christian Gonzalez's athleticism would give him an early leg-up before the pads came on, but even when the hitting started, the rookie looked like he fit right in. One play earlier this week highlighted this when Gonzalez read the play and came downhill to take down receiver Raleigh Webb. Even when Gonzalez has allowed catches, like one contested fade to DeVante Parker, he's competitive and right there fighting for the ball. Receivers coach Ross Douglas called the matchup between him and Parker a "heavyweight fight." This might be the most promising development thus far of the summer, as Gonzalez continues to make impressive strides almost daily "Physicality is really the whole thing, just coming out, being physical and trying to grow each day," said Gonzalez this week of putting on the pads.
"We knew what kind of athlete we're getting out of Oregon," said Mayo. "Obviously a tall guy that can move fairly well. I would say, you know, the one surprise with him is just how he interacts with his teammates. He already seems like he's a good teammate, the guys like him, now it's just all about putting it all together on the field."
8. Keion White, Raw Power
No player was a more anticipated watch when the pads came on than rookie second-rounder Keion White. White was a handful during Wednesday and Thursday's pass rush drills, logging three pressures by our own Evan Lazar's count during teamwork on Thursday. White figures to get early opportunities to rush the passer, but is already emerging as an important depth piece behind the vets along the defensive line.
"I think all these [rookies] have done a good job of being true professionals and trying to really earn respect their teammates and coaches," said defensive line coach Demarcus Covington when asked about White and the other first-year players. "They've done a good job of coming into the building and trying to soak up all the knowledge that gets thrown around from all the guys from every position, whether it's offense, defense, special teams, trying to learn it all, trying to apply it and then trying to find a routine as they're building their NFL career."
"[We have a few] guys that can play in different spots, whether it's inside 3-technique or move outside, play 5-technique, defensive end," said head coach Bill Belichick of White's versatility within the defensive front. "So, it gives our front some versatility between the odd spacing, even spacing, playing inside versus playing outside. Some of our inside linebackers can play both, too... So, yeah, but Keion's doing well. He's done well."
9. Jack Jones Uncertainty
Jack Jones left practice on Thursday, walking off the field after a one-on-one rep against Kendrick Bourne where Jones appeared to get the better of him. It was unclear what set Jones off and he later returned to practice as a spectator. It's an unfortunate development for Jones, who had been having a good camp until recent days. The coaches were tight-lipped about the incident, but what's clear is Jones can play and the Patriots could use him but his situation is slowly becoming more complicated. For what it's worth, Jones was a full participant on Friday night and spoke to the media following practice but didn't provide much clarity to his fluid situation.
Isaiah Bolden has seen an increase in reps while the team continues to experiment with different combinations at cornerback, with Marcus Jones and Jonathan Jones both splitting time between the slot and outside in recent days, and Myles Bryant continuing to get slot reps as well.
Cornerbacks coach Mike Pellegrino has liked what he's seen from the rookie out of Jackson State, "Big guy long guy. He's fast. He's competitive. Smart, and he's just making the most of his opportunities when he gets out there." Bolden capped off the in-stadium practice with an interception.