The two-headed beast is alive.  Rob Gronkowski and Martellus Bennett, aka Gronkasaurus Rex, has reared its head, and the rest of the NFL should be very afraid.
Getting to a two-tight end system where versatility and overall athleticism can wreak havoc on opposing defenses has been part of the Patriots' offensive vision since Gronkowski first arrived in Foxboro in 2010.  Teamed up with Aaron Hernandez in 2011, the two combined for 169 catches and 24 touchdowns and the offense hasn't yet had a return to those kinds of numbers - or production - since, with only one TE involved.
So the thought, or the wish, has been - this guy Gronk is pretty good, but imagine if we could find another guy like him again?  
That'd just be sick.  And impactful.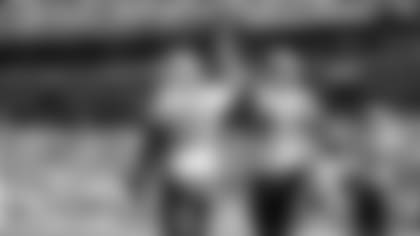 After watching what Gronkowski and Martellus Bennett have accomplished over the past two weeks - including their combined 14 receptions for 210 receiving yards against the Bengals on Sunday - opposing teams might be best served to call in the Red Cross or the National Guard for a little extra assistance.  
Or maybe a paleontologist?  Because this new two-headed beast is a rarity for pro football, and who knows if or when they'll ever find another one like it again?
An opposing defense now has the added burden of deciding the lesser of two evils, largely because neither Gronk nor Bennett is easily covered man-to-man.  Their combination of size (both are 6-6) and speed give them wide receiver capabilities within offensive lineman-type bodies.  Going up against defensive backs that give up half-a-foot (or more) in height and 50+ pounds in weight?  And are about as fast as they are?
Please.  It's not fair.  But this isn't about equal opportunity or fairness.  It's about creating mismatches, gaining a strategic advantage and forcing teams to have the problem of defending what you do.
Isn't this what competition is all about?  
"He's a great player to have on the team," Gronkowski said about Bennett to the media Sunday after the win over Cincinnati.  "This is his ninth year so he's been in the league actually two years longer than me, knows more, knows a little bit more ins-and-outs, tricks, been on a few teams, been seeing it all and it's just great having him out there.  We interchange."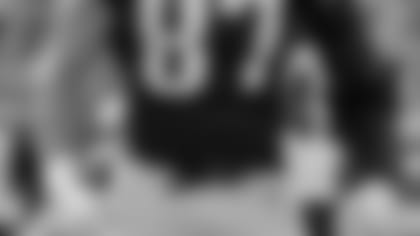 It's that interchange that's becoming a major problem for the teams on New England's schedule from this point forward.  Gronk himself finished with a career-high 162 receiving yards and a touchdown against the Bengals, while Bennett (5 catches, 48 yards Sunday) hauled in three scoring passes last week in Cleveland.  If it's not one, then it's the other.
Say what you want about the long term capabilities of keeping both players around (or happy) beyond this season, as that will sort itself out over time.  Both like playing alongside each other.  Both like their roles.  Both are now making an impact that has been a big-picture part of the Patriots' offense for at least the past five seasons.
Together, both are also making life very uncomfortable for teams trying to figure out how to slow or stop the Patriots' offense.  And the thing is, Gronkasaurus Rex didn't even start against the Bengals, with the team instead opting for three wide receivers and only a single tight end to begin with.  But when the team needed a second-half boost, the two-headed beast was a large part of it.
Even Tom Brady knows what he's got here.  "They're an exceptional group, there's no doubt about it," he told reporters Sunday.  "It's been fun to work with them, and we're still building."
And putting the rest of the league on notice at the same time.  
Beware of the two-headed beast in Foxboro.    
Nag, nag, nag
So the Patriots are now an AFC-best 5-1?  Doesn't mean they're perfect, by any means.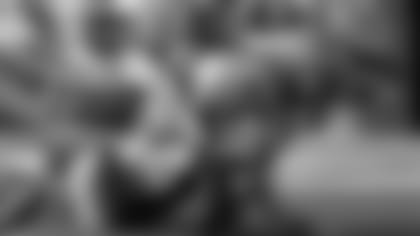 Sure, there has been improvement over time.  That's what you hope to see as mistakes are made - that they get corrected.  But the nagging, little things that can get in the way from real progress being made are still showing themselves as, well, problems.  And that's not progress.
Defensively, while Dont'a Hightower came up with the play (sacking Andy Dalton for a 3rd quarter safety) that turned the game momentum toward New England, the secondary largely had coverage issues.  
Again.  Especially in zone.
Logan Ryan, perhaps concerned about A.J. Green's big-play capabilities, found himself turned around on a 3rd down conversion in the 2nd quarter, and also was caught for an illegal use-of-hands penalty extending another drive earlier in the period.  Tyler Boyd also stepped in front of Ryan for a big play in the second half.
Perhaps it's no coincidence the Patriots decided to change up plans in the second half, utilizing three cornerbacks and nickel coverage against the Cincinnati receivers.  Eric Rowe, injured since joining the team, did make an impact with his play.  
Bending and breaking?
While a defensive play (Hightower's safety) was the turning point in the game, the first half left much to be desired on that side of the ball.  Jamie Collins' presence was missed, and the defensive line had little-to-no impact on the Bengals' moving the ball.
Cincinnati's 2nd quarter touchdown drive for a 7-3 lead was a seven-play, 60-yard efficient waltz into the end zone, with the Patriots in prevent mode.  Notable for his absence was rookie linebacker Elandon Roberts, who left after an injury and forced the defense to scramble on short notice.  Additionally, the emphasis on the bigs up front - Alan Branch, Malcom Brown and Woodrow Hamilton - wasn't effective against what the Bengals were running.
Cincinnati ran up a 2-to-1 advantage in possession time, and in total yards by this point.  Fortunately for New England, halftime adjustments are what the game is all about.
Anything to kick about?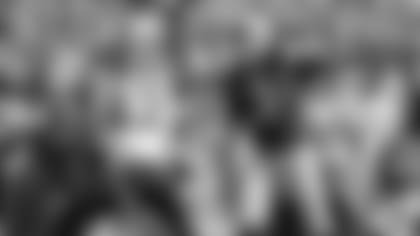 Nothing to see here, or is there a trend being set?  It seems almost unfair to nitpick on Stephen Gostkowski - after all, he appears to be a victim of his own success.  
When he misses, it's a story.  And hooking an extra point wide left in the 3rd quarter snapped an NFL-best streak of 478 consecutive PAT's converted.  Combined with three missed field goals on the season (he did connect on 2-for-2 Sunday) that gives him four missed kicks for the year.  Based on his track record, that's an entire seasons' worth of misses.
If you can't beat 'em, hit 'em low
Sure, things get chippy from time to time.  Just like toward the end of the game Sunday, when it seemed as if every snap of the ball was met with some extracurricular activity once the whistle blew the play dead.  
Going in, the Patriots certainly knew what to expect from the Bengals.  The Patriots, including Rob Gronkowski, weren't all choir boys, either.  Perhaps what wasn't expected, however, were the low hits on Bennett (by Vontaze Burfict) and Gronkowski (from Adam Jones) that seemed to exacerbate the situation.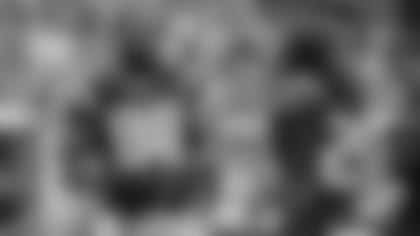 Bennett did say after the game that Burfict, who was suspended for the first three games of this season for repeated violations of on-field safety rules, came up to him to apologize according to USA Today.  
Expect a fine, perhaps, rather than a suspension once the NFL has a chance to review his takedown of Bennett, which also happened away from the actual play.  Burfict was fined four times during 2015 for similar violations.
A bank account adjustment of some kind is probably on its way, at least one more time.  But if you really want to stop the cheap shots from occurring, playing time is where it's at.  Hit the offenders where it really hurts.
Not in the wallet, but in playing time on the field.
*John Rooke is an author and award-winning broadcaster, and is beginning his 24th season as the Patriots' stadium voice.  Currently serving in several media capacities - which include hosting "Patriots Playbook" on Patriots.com Radio - Rooke has broadcast college football and basketball locally and nationally for 28 seasons and is a member of the Rhode Island Radio Hall of Fame. *