Three thoughts for the price of one:
Toughness starts up top
14-and-2 is a pretty good place to be, right?
When you consider how the regular season played out - not having your starting quarterback for four weeks (thanks, Mr. Commish.  How'd that work out?), trading away a talented player in Jamie Collins, losing arguably your most talented offensive player in Rob Gronkowski to injury - it's a fair set of adverse circumstances.
And for grins, let's throw in a little extra angst in getting to South Florida this past week, where the Patriots have not been blessed recently with good fortune.  The team sat on their airplane for an extra three hours Saturday, having to deal with fueling issues.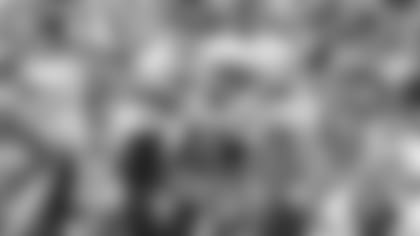 Once they arrived in Miami, the Hard Rock Stadium playing field was little more than mush, after getting chewed up by Michigan and Florida State during the Orange Bowl game earlier in the week.  It was as if the football gods simply said "this is our last little dig at you, New England.  Overcome it."
They did that, and then some.  It's a testament to their approach, work ethic and talent on the field.  Forget the "tomato can" arguments that some would have you believe matter.  
They don't.  They never have, and rarely ever will, when you have resolve from within.
Resolve and will are tough things to coach.  You either have it within you, or you don't.  There are many different ways you can criticize the New England Patriots for 2016, and we'll manage to find a few things to nitpick about.  
But one thing is sure about this team.  Nothing adverse bothers them.  Mental toughness?  There's a picture of the Patriots' logo next to the term in the Thesaurus down at the local library.
Or at least there should be.  
New England is the 7th such team in modern NFL history to finish 8-0 away from home, having now accomplished the feat twice (2007).  They now have five seasons with 14 or more wins, which is unmatched in league history.  To get through the grind of a 17-week schedule with these results more than proves you need to have 53 players all focused on one thing.
For other teams hoping to emulate or replicate the Patriots' success, start with this - find mentally tough players, not prima donnas.
Yes, 14-and-2 is a good place to be.  But now that they're here, you know it's not where they want to finish.
Déjà vu dashed
About this time a week ago weren't we concerned, at least a little, with a similar scenario unfolding at the end of this season - just as it did a year ago?  
There was trouble finishing games with the Jets and Dolphins that left the Patriots short of the top seed in the AFC in 2015.  There was much discussion (and execution) surrounding whether or not the team should "play 'em or sit 'em" when it came to regulars taking the field, or taking time off.  It is true that there were many more injuries to deal with then, but the facts are the facts.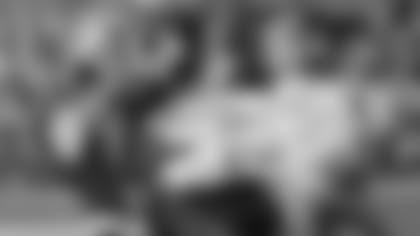 It didn't work out too well.  This year, what happened last year seemed to stick with the Patriots.  Call it a lesson learned, perhaps?
"We've talked a lot about last season and the way that ended," Tom Brady said after his team had finished the 35-14 win over Miami.  "I think it's just important to keep that foot on the gas pedal."
And now that 2015's demons have been sufficiently exorcised, does that mean 2016 ends differently?  
"Just because you win this last weekend doesn't mean anything two weeks from now," Brady said.  "We'll be watching next week and some team is going to win and will look really good and you'll go, 'Oh my God, we have to play those guys?' You've just got to go and put the work in.
"You've got to put the same effort in every single day," Brady added.
Let's keep this one in the database for next year, or the year after, when the topic comes up again?
Tightening up in the trenches
Two areas where the Patriots needed improvement this season over last year managed to develop quite nicely as the year progressed.
We'll start with the defense overall, as the Patriots ended up 2016 leading the NFL in defensive scoring average at 15.6 points allowed per game.  It's the second time in team history New England has accomplished this feat, with the other coming in the 2003 Super Bowl year (14.9 points allowed per game).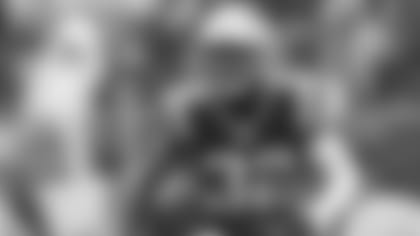 Improvement defensively was identified early and often in the aftermath of last season's shortfall, and while this season had its share of ups, downs and bumps in the road (anyone remember Jamie Collins' departure?) the defense managed to continually better its performance from week-to-week.
Most notable would be in the turnovers gained department, where 14 takeaways in the last six games has helped turn New England's defense from middling to almost-maniacal.
"Defensively, we've been talking about that all year," Devin McCourty told the media after dispatching the Dolphins.  "Sometimes we get in those long drives, the offense is making a couple of plays, and if we can just get a turnover late in that drive it changes everything."
Including the way how other teams (and fans) look at you.  At +12 for the season in turnover ratio, the Patriots finished 3rd in the NFL (behind Oakland and Kansas City, two playoff teams).  It's been a late-season run of the defense making plays, rather than having an offense making too many against you.
And we'd be remiss if the offensive line were left out of this discussion, as an off-season story line of need developed so well this year, they became a virtual non-story.
No sacks allowed and just one hit to Brady from a dangerous Miami defensive front was impressive enough, but this sort of finish began with the reinstallation of Dante Scarnecchia as the O-line guru in the off-season, and then progressed with the continuity of the players throughout the year while avoiding major injuries.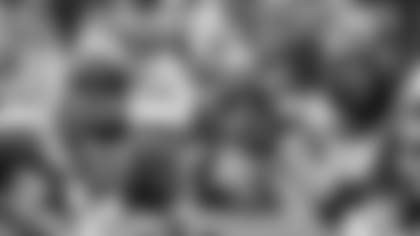 39 offensive line combinations last year led the NFL.  It was like playing 52-card pick up every week.  There were just nine this year.  That crumbling house of cards from a season ago actually developed a foundation.
"It's been great to see all of them contribute," Brady said Sunday.  "The run game's been great.  We're throwing the ball well so...the protection's been great so they've had a great season."
Keeping TB12 clean is a major reason for the NFL-record 28-2 touchdown-to-interception ratio.  And continuity has also been a factor in LeGarrette Blount's franchise-best (and NFL leading) 18 rushing touchdowns, to go along with his career-best 1161 rushing yards.
But those Nitpicks?
Yes, there were a few things to mention within an otherwise-impressive 35-14 Squish of the Fish.  
Offensively, the Dolphins moved the ball pretty well when they turned to an up-tempo, no-huddle scheme in the 2nd half.  Matt Moore managed to go 7-for-7 throwing the ball on the TD drive got Miami on the board before the half, and the TD toss to Kenny Stills in the 3rd quarter came when New England had eight players in coverage. Oops.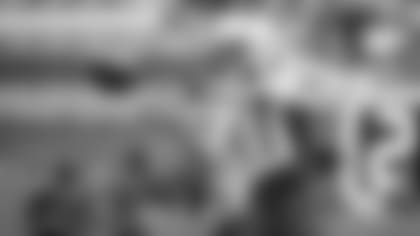 Shouldn't expectations have been high for the Patriots going into the game, against a Miami defense that ranked 30th overall in yards allowed?  
Perhaps, until you consider the Dolphins also had the NFL's #1 ranked defense in 3rd down conversions by the opponent.  Odd, to say the least.  The Patriots did convert on 7-of-12 3rd down tries for the game on offense (while allowing Miami to convert 7-of-12 against them), and hit on 3-of-4 in the Red Zone.
The missed opportunity came after having a first-and-goal at the seven-yard line.  
And while Julian Edelman had a career day catching the ball (151 receiving yards, 77-yard TD catch) and his 2nd career 1000-yard season, there was also another drop - giving him 12 on the year, tied for most in the league.  
Considering the overall production and number of targets that came his way, we can give him a "pass" on this, don't you think?
*John Rooke is an author and award-winning broadcaster, and is in his 24th season as the Patriots' stadium voice.  Currently serving in several media capacities - which include hosting "Patriots Playbook" on Patriots.com Radio - Rooke has broadcast college football and basketball locally and nationally for 29 seasons and is a member of the Rhode Island Radio Hall of Fame. *