Who's got the shopping list?  A roster sheet?  Anyone got the number to the moving van company?  
I'm not certain if we should call this current run of Patriots' free agent activity (or shopping) unprecedented, but let's just say it seems a bit out of the ordinary by recent standards and practices.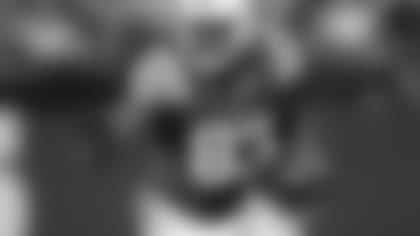 A franchise that has built itself into an annual contender largely through the clever drafting and the shrewd signing of free agent players with something to prove is still a bench watermark for New England, but glancing at the current roster of new players - this shopping thing is kinda fun, isn't it?
Are the Patriots out of their spendthrift minds here?  Actually, they're simply just jumping off the bench, and merely getting into a game that occurs every off-season for every team.  It's just that in the past, or in the recent past, they either haven't had the monetary means or the need to become as actively involved in free agent shopping as others.  
They have both this year.
While this team in 2016 was good enough to win a fifth Super Bowl, the building/shopping never stops.  And in the current age of free agency, players who have put in their time have rights to move elsewhere to gain greater financial compensation.  That is, it's the way of the world.  We thank them for their service, and set about the task of rebuilding and replacing.
But when you can tweak and tune-up an already commanding offensive unit, or add to an already capable defensive team, you're on the verge of doing something special again.  Cooks' ability in an already-dynamic offensive scheme is exciting to consider.  Allen comes in to capably replace Martellus Bennett, and to contribute to the strength of the team up front.
More weapons for Tom Brady to play with?  We'll all sign up to see those put into use.  Who wouldn't like a guy (Cooks) whose nickname in college was "Sonic Boom?"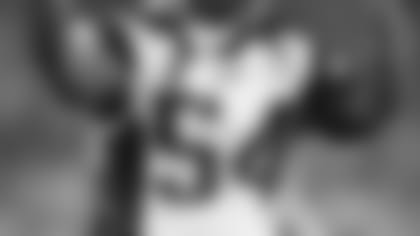 There remain a few other spots that need attention, like with running back (LeGarrette Blount?  Someone else?) and perhaps on the offensive line.  But the free agent shopping flurry conducted by the Patriots has been every bit as effective as my best friend Miss Robin's romps through department and grocery stores.  You want a smart shopper? Robin is a smart shopper.  And the Patriots have apparently followed suit.
Defensively, there's still some browsing to do.  Losing Chris Long and Jabaal Sheard at end is mitigated somewhat with the additions of Lawrence Guy and Kony Ealy.  Re-signing Alan Branch is a good move.  Duron Harmon's depth and ability will continue to keep flexibility in the secondary.  
Gilmore's signing at corner is perhaps the most surprising of all the shopping moves, and the best guess is here that this is one of those "secret shopper" opportunities that could pay dividends now - and down the line as well.
Anyone else dreaming about a tandem in the defensive backfield between Gilmore and Malcolm Butler?  It could still happen, as the Patriots appear to control the contractual situation, but is Butler willing to play by those rules?  
This could come down to a "Win vs. Getting Paid" scenario.  If he's smart, and no other team is willing to give up the 1st round pick as compensation for signing him this year as a restricted free agent, Butler remembers the "Patriot Way" could be the best (and only) way to his eventual payday.
The shopping list is already impressive.  The wish list of items to still peruse is also impressive, but much smaller.
Add his talents to this mix, and you might have to consider Bill Belichick, Nick Caserio and company "Shoppers of the Year."
Ring that Bell
We mentioned here last week that Pittsburgh running back Le'Veon Bell certainly thinks highly of himself, enough to believe that his presence alone would have made a difference in New England's 36-17 romp over the Steelers in the AFC title game.
Now, we find out that Bell might be guilty of turning over a different set of cards than he actually played prior to playing the Patriots.  Which is against the rules.
NFL Network's Ian Rapoport reported Bell had surgery this week to repair a muscle injury, only a week after it was reported that he was no longer injured and healed from the leg injury that kept him from playing against the Patriots.
Bell wasn't listed on the Steelers' injury report prior to the AFC Championship game, even though he "showed his cards" and told the media during Super Bowl week that he had been dealing with his injury prior to the Steelers playing in Foxboro.
The NFL reports they are investigating Bell not being listed on the Steelers' injury report during the playoffs.  
And then, there are those Browns
Cleveland would like to have the problems that Bell and the Steelers may have created for themselves.  As soon as they reach relevancy in the NFL, we'll see.  But in the meantime, the Browns seem to be holding their fair share of the cards - or draft picks.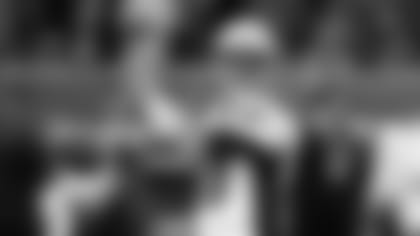 By NFL.com's count, Cleveland holds 22 draft picks over the next two years.  Two first-rounders this year and two second-rounders as well.  Value is in the eye of the beholder, too, so it works both ways.
While it seems relatively clear that the Browns are moving in a younger direction, couldn't they also put together a nice package of selections for some veteran help at, say, quarterback?  It just so happens the Patriots aren't currently holding any picks in either this year's 1st or 2nd rounds of the draft.
And the Patriots might have a guy who could fit under center nicely in Cleveland.
Cleveland did make 14 draft picks a year ago, so trading these bargaining chits away isn't a fait accompli.  But as Kenny Rogers once sang, "you've got to know when to hold 'em, and know when to fold 'em."  They also have Brock Osweiler at QB, but are they willing to gamble on his pricey contract?
However best to turn these picks into wins is what should be a primary concern in Cleveland.  Hey Browns?  Take a look around, but beware.  The Patriots know when to walk away, and know when to run.
John Rooke is an author and award-winning broadcaster, and just completed his 24th season as the Patriots' stadium voice.  Currently serving in several media capacities - which include hosting "Patriots Playbook" on Patriots.com Radio - Rooke has broadcast college football and basketball locally and nationally for 29 seasons and is a member of the Rhode Island Radio Hall of Fame, and RI's Words Unlimited Hall of Fame.