Is there any non-sporting sports event as popular as the NFL Draft?
No games are played.  No tackling, kicking, running or throwing, although there might be some passing - and there certainly might be a little sweating involved later this week.
But nothing of a physical nature to get terribly excited about.  And yet, thanks to ESPN's foresight in 1980 when they first began "live" television coverage of the NFL Draft, the selection process through which teams are built and shaped into hopeful championship contenders has become the premier "must-watch" TV event of the off-season for football fans.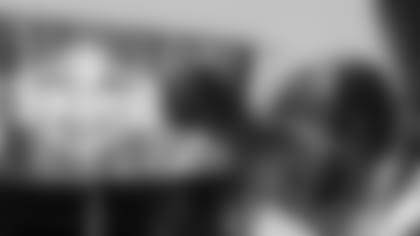 Certainly, the NFL Draft is the most-talked about event in football, outside of the white lines on the gridiron.  And thanks to the web and to social media, it is now easier than it ever has been previously to keep up with anything (and everything) you might miss during the three-day extravaganza.
And that's another thing.  It's three days long, now.  It wasn't that way before TV got involved, you know.  Picture small, cramped meeting rooms filled with old guys dressed in shirt sleeves, ties and horn-rimmed glasses, cigarette and cigar smoke rising to the ceiling, miles of telephone lines either occupied with constant chatter or ringing from another end just in time to make a pick, or a trade, and some team official or lackey to run the news up to the podium where the commissioner would then announce the transaction to the football-folks-only in the room.
We've come a long way, baby.  
The evolution of the Draft has certainly improved its' watch-ability over the years, to the point where missing out on Chris Berman's bombastic pronouncements or Mel Kiper, Jr.'s hair-style becomes news itself.  In recent years, TV coverage - thanks especially to the league's own NFL Network - has sometimes outpaced the announcement of the actual draft selections from the commissioner, based on alleged "insider knowledge" and reporting.  
These so-called scoops have made watching, or at least paying attention to, a three-day conference of men (and women) sitting in a room almost as riveting as the Super Bowl game itself.  Although it is curious to note that this year, keeping things in line as they have been for the past year or two between the two broadcast networks, there remains a "gentleman's agreement" in place to NOT leak a team's selection before the pick is broadcast on television.
That certainly won't keep the tweets from flying on Twitter and posts on other social media from trying to scoop the Big Two.  If anything, it will only add to the intrigue and the mystique of the draft process - which will, naturally, keep interest at a high level.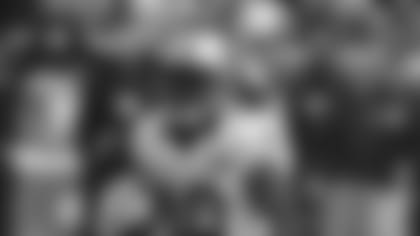 Although, when you're the 2017 Patriots, there probably won't be as much to the draft process this year as in previous years, for sure.  New England won't pick up a selection until Friday's 3rd round, #72 overall.  But when you consider they traded their 1st round selection to New Orleans for receiver Brandin Cooks, and their 2nd rounder to Carolina for defensive end Kony Ealy, who's to say the Pats didn't receive good value at those spots already?
And if you're a little bummed out over the lack of higher-round (or is it lower-round?) picks, consider this - since Bill Belichick entered the Patriots' draft picture in 2000, there has only been one year (2004) in which he didn't pull off a draft day trade.  So, there's that intriguing possibility going for you.
Besides, 1st rounders can sometimes be overrated, anyway.  There's only one (Nate Solder) in a starting role on offense at the present time, and three (Devin McCourty, Dont'a Hightower, Malcom Brown) on the defense.  But add Cooks, Stephon Gilmore and Shea McClellin into that mix as well, as first-rounders starting with other teams, and you get a sense of the Patriots' ability to be shrewd "collectors" on Draft Day.
Enjoy the intrigue and the suspense, nevertheless.  The NFL Draft gives us a taste of football at a time when we start to crave the action on the field again.  I know I'll be sitting in my recliner, I'll turn the big screen on, lean back and wait for Mel Kiper's first hair to fall out of place...just like I wait for kick-off.
Three picks for three needs
With just seven selections prior to Draft Day (pending trades, of course), and the first pick coming at #72 overall, it's anyone's guess as to players who could be available for the Patriots' roster at that spot.  
However, here are three names mentioned by several sources as possibilities to watch for, should they be available for selection when the team finally has its' chance to make a pick.  Each of these players would fill a perceived need for the team next season, even if that perceived need isn't as urgent as some might believe.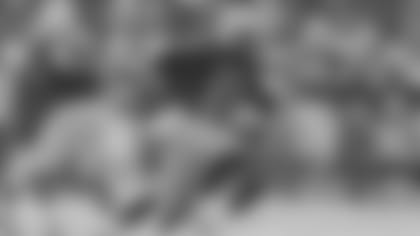 D'Onta Foreman, RB, Texas
The 6-1, 233 pound running back for the Longhorns had just one full-time season as a sole starter in the Texas backfield, but he certainly made the most of it, winning the Doak Walker Award as the nation's top RB.  2028 rushing yards (185 per game) and 15 rushing touchdowns were all-American numbers, until you consider he also had six fumbles lost during the season, too.  He's suspect as a pass-blocker, but Foreman is young and could still be considered good value if available in the 3rd round.  And the Patriots may still have a need for a power-back, who takes well to coaching.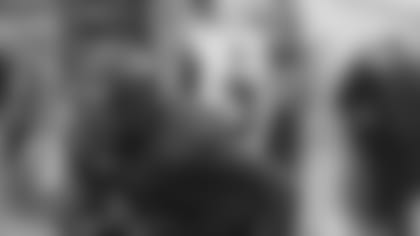 Julie'n Davenport, OT, Bucknell
Ok, so Davenport didn't play at a football powerhouse.  But at 6-7 and 318 pounds, he has the build to be a tackle or a guard, and the Patriots crave versatility here.  Plus, he's an ex-basketball player, and by all accounts his footwork is one of his best attributes.  The Patriots like that, and you'll recall Solder was an ex-tight end with good footwork before moving to tackle as a pro.  The 3rd round might be a bit high for Davenport, but don't be surprised to see him selected somewhere in the middle rounds...by someone.
Raekwon McMillan, LB Ohio State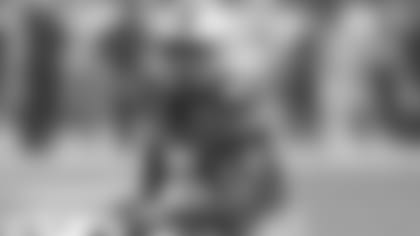 McMillan is more of an inside guy than an outside guy at 6-2 and 240, playing primarily in the middle for the Buckeyes as a two-year starter.  But inside depth remains a need for the Patriots, Dont'a Hightower's re-signing notwithstanding.  Down linemen and hybrid ends/linebackers are also on the table here, but the guess is that if a guy with his background and his Buckeye pedigree is available at #72, he'll get a long look.
TB12's charitable ways
The Boston Globe's Bob Hohler wrote an expose published this past weekend on Tom Brady's charitable endeavors, most notably with his long-standing charity partner, Best Buddies.  
I'm not certain this was intended to be a "smear" job on the Patriots' quarterback, even though some fans locally are outraged with the Globe's Sunday front-page story.  In short, what Hohler and the Globe reported was a mutually beneficial relationship between Brady and Best Buddies, to the point where the charity makes a sizable donation (in return for Brady's services) to his own charitable trust.  Brady then makes donations to other organizations from this trust.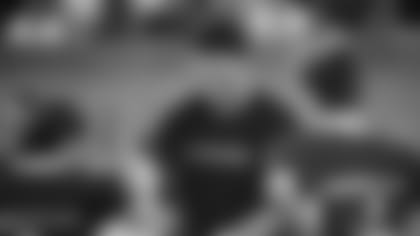 Newsflash - this happens all the time in the charity world.  I know this, having spent five years myself as a development director (i.e. fundraiser) for a local charitable organization.  Time is the most valuable commodity a person can give to a charity, and when someone of TB12's stature - who has great demands placed on his shoulders every day - manages to give back, it's worth something in the marketplace.
I get it if someone contributes to an organization like Best Buddies, and believes their money is going straight to helping the people in need.  That's an obvious expectation.  But what you also need to know is that operating expenses exist in the charitable world, just as they do in the for-profit world.  The Patriots know this through their work (and their employment of personnel) within the Patriots Charitable Foundation, and these expenses happen every day.
Bottom line - if you have any doubts about where your hard-earned monetary donation is heading, do your homework.  Each 501(c)3 charity should have an IRS Form 990 on file you can obtain, which shows how an organization's money is spent.  Find a charity that keeps its spending to 25% (or less) of its total intake, and you've found a charity that is operating "normally."  
The problem is, what is "normal" these days?  Many non-profits have board members who are accomplished business leaders, and as such, encourage and reinforce their desire for the charity to become as self-sustaining (or profitable) as possible.  It's a means to an end, to retain and grow sustainability within the organization.
Perhaps all Best Buddies needs to do is re-define what they donate to Brady's trust as necessary expenses?  After all, the cost of doing business is real - for-profits and non-profits alike.
John Rooke is an author and award-winning broadcaster, and is entering his 25th season as the Patriots' stadium voice.  Currently serving in several media capacities - which include hosting "Patriots Playbook" on Patriots.com Radio - Rooke has broadcast college football and basketball locally and nationally for 29 seasons and is a member of the Rhode Island Radio Hall of Fame, and RI's Words Unlimited Hall of Fame.