Demons exorcised, or demons revisited?
Despite obvious pre-game thoughts of running roughshod over the New York Giants – a team that ranked dead last among the 32 in the NFL in yards allowed – there were the tell-tale signs of potential struggle out in the open for everyone to see:
The loss of your top two offensive tackles, and a veteran guard
The loss of arguably your best playmaker at running back
The loss of arguably your best playmaker on defense, at linebacker
And let's not forget the specter of miracle catches made by two Giants of yesteryear, as Super Bowl visions of David Tyree and Mario Manningham continue to haunt the dreams Patriot fans may have for their current heroes.  Oh, and should we add that Giants' coach Tom Coughlin had won five of six head-to-head matchups with his one-time fellow NYG assistant in Bill Belichick?  That QB Eli Manning had won three-of-four head-to-head matchups with Tom Brady? 
None of this could possibly happen again, could it?
It almost did.  Good thing "almost" only counts in horseshoes and hand grenades.  And maybe whenever the Patriots face the Giants, too.
Who knows why some teams seem to always play well against others?  More than likely, it has to do with confidence in knowing that you've been in similar situations, similar games before – and you've come out on top.  Coughlin knows this all too well, and apparently does a magnificent job of transferring his confidence to his players. 
You can make an argument that confidence saved the Patriots' bacon (and their so-far undefeated season), with Brady's 4th down strike to Danny Amendola keeping the eventual game-winning drive alive.  There was also Stephen Gostkowski's moneyball kick from 54 yards out that curled inside the left upright on the goalpost like he was hitting a 3-iron draw on the golf course from four times that distance.
Confidence in knowing you can make plays, if given the chance – helped the Patriots in crunch time, and it almost brought the Giants to an improbable victory as well.
There was an 87-yard touchdown play from Manning to Odell Beckham, Jr. – the longest play ever allowed by a Bill Belichick-coached Patriot team – and a maligned defensive front that managed to put pressure on the shuffled deck of an offensive line in front of Brady.  And even with Beckham failing to hold onto what looked to be a certain TD throw in the 4th quarter, and safety Landon Collins later unable to hold onto what looked like a certain interception that would have meant a New England defeat, Patriot confidence remained high.
Julian Edelman hurt?  No problem.  The next man up as a potential go-to guy, Amendola, turned in a career-best 82 yard punt return, 10 catches in 11 targets on offense and the clutch 4th down catch to keep the final drive alive.  Confidence comes from having players who consistently perform well when they need to, and when they have to.  The Patriots simply haven't run out of these guys yet, even though the training room may have standing room only available this week.
"We've got to find different ways," Brady said postgame. "Guys stepped in when Julian got hurt.  We're down a bunch of tackles and guys are playing out of position, and I think we just keep grinding our way through it.  You've got to find different ways to win."
Finding those ways to win isn't easy.  Having been in similar situations before, with a fair amount of success as a result, is why confidence is one part of this Patriot team that won't end up on an injury report.  "That game definitely built some character," Rob Gronkowski added, who had his own big play in the first half on a 76-yard TD catch.  "Being down, being up and then being down again with two minutes left.  We just showed some resilience."
And in the face of demons from the past ready to haunt them once again, the Patriots' pluck – more than anything else – this time showed the Giants that "almost" simply wouldn't be good enough.
Preparing to take their best shot
It was clear from the outset that the Giants were ready to play.  The Patriots, however, very nearly weren't able to make the necessary adjustments. 
The 87-yard touchdown play to Beckham gave an early indication that New York was willing to take chances with an aggressive set of play calls that almost paid off.  Of the seven 3rd down conversions made by NY for the game (out of 15 chances), four were 3rd and seven or longer. 
Manning also became the first NFL QB this season to pass for more than 250 yards in a half (251 in the 1st half).  With injuries mounting and beginning to thin out any remaining depth, being able to get the opposing team's offense off of the field remains a priority…if not a necessity.
Shooting themselves in the foot
Nope, Plaxico Burress didn't walk through that door.  Nor did Tyree or Manningham.  But the Patriots almost opened it up for their now-former teammates to walk through.
Pass interference calls, particularly on the offense, have been a point of emphasis for NFL officiating crews this season, and a real pain in the rear for Rob Gronkowski.  Gronk has been the most-penalized Patriot on offense, and was flagged for offensive pass interference in the first half on a play that wiped out a first down.  Ultimately, the Patriots punted and couldn't take advantage after recovering a Giant fumble.
The defense wasn't without its share of interference calls, either.  Flags on Patrick Chung and Malcolm Butler (Butler's was particularly questionable, however) helped New York to a 10-point lead in the 3rd quarter – the largest deficit faced by the Patriots this season.  Seven penalties for 93 marked-off yards were definitely a contributing factor in keeping everyone on the edge of their seats.
Harmon owes Danny dinner, at least
How many punt returns actually get returned for a touchdown during a season?  Three or four, for the entire league?  Danny Amendola had his chance on a brilliant 82-yard return in the 3rd quarter that sparked his team after falling behind by a season-high 10 points.
Trouble is, he didn't reach the end zone on the longest return of his career, because a teammate got in his way.  Duron Harmon was trailing the play the entire way, and in an effort to move in for a potential block, Harmon instead moved into Amendola as Danny made a cut toward the middle of the field – and Harmon tripped him up short of pay dirt.
True, the Patriots ended up scoring a touchdown on an eventual LeGarrette Blount 1-yard plunge.  But since Amendola did the hard part of putting his team into position for a score, it only seems fair if Harmon at least springs for his supper someday soon.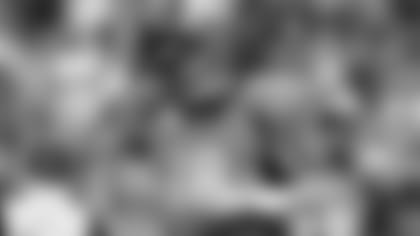 Injury bug is biting hard
It's not just the Patriots wishing the injury bug would go away.
Monday, the Giants learned that receiver Victor Cruz would undergo surgery for an injured calf muscle, and be lost for the remainder of this season.  Cruz was already recovering from a torn patellar tendon that caused him to miss most of the 2014 season, and his calf injury this year never allowed Eli Manning to toy with opposing defenses in a Cruz-Beckham receiving tandem.
Now out of guaranteed money, will the Giants be ready to give up on the UMass alum-turned-NFL star?
And in the "never thought I'd see that" department, Peyton Manning was pulled from the game in Denver's 29-13 loss to Kansas City and replaced with Brock Osweiler – after going 5-for-20 with four interceptions and a 0.0 QB rating against the Chiefs.
While there is little doubt Manning is standing on the precipice of his NFL playing career, ESPN and NFL.com reported he's also battling having injured ribs and a partially-torn plantar fascia in his right foot – on top of having to learn a new offense with diminishing skills at age 39. 
Injuries played a major factor in several games this past weekend.  Notably, Philadelphia QB Sam Bradford, Pittsburgh QB Landry Jones, Arizona lineman Mike Iupati and Seattle LB Bruce Irvin could not return to game action after being hurt – and these were just some of the more-recognizable names.  Julian Edelman's foot injury probably tops the list. 
Between Edelman and Dion Lewis (who was injured against Washington), the Patriots have now lost two players accounting for almost 40% of their total receptions this season.  The War of Attrition in 2015 has arrived for everyone.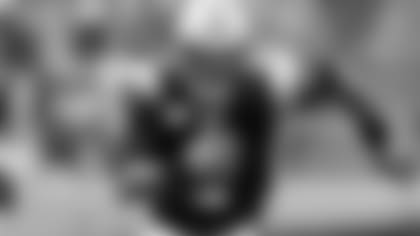 With the Carolina Panthers rolling along to a 9-0 record of their own at the present time, it's hard to criticize almost anything that they're doing.
Unless you're a victim of QB Cam Newton's "So You Think You Can Dance?" steps in the end zone.
Newton has spent a lot of his time in the opponents' end zone this season, and did again on Sunday in a 27-10 win over Tennessee.  After putting the game out of reach, a particularly lengthy celebration dance ensued, which angered several of the Titans – including coach Mike Mularkey. 
"He did it all game, which I guess that's acceptable," Mularkey told reporters afterward. "It's not taunting, but in my mind, it is."
When asked about other teams complaining about his post-TD moves, Newton busted out a few more moves in response.  "I'm a firm believer if you don't like it, keep me out (of the end zone)," Newton told the Charlotte Observer.
The man has a point.  Regardless of your like or dislike of his dance moves, his football moves have him in the discussion for NFL MVP. 
John Rooke is an author and award-winning broadcaster, and is in his 23rd year as the Patriots' stadium voice.  Currently serving in several media capacities – which include hosting "Patriots Playbook" on Patriots.com Radio – Rooke has broadcast college football and basketball locally and nationally for 27 seasons and is a member of the ****Rhode Island Radio Hall of Fame***.  *
Follow him on Twitter* - @JRbroadcaster*