Who were those guys in the blue and silver on Sunday?
Let's face it.  The Patriots have been going through an identity crisis for the past few weeks.  What happened on Sunday against the Philadelphia Eagles was merely a by-product of injuries, line-up shuffling, mid-season doldrums and figuring out just who the "next man up" might be.
This team has reached the point where I'm not certain they even know the answer to that last one.
This is not an excuse for losing two games in a row after Thanksgiving for the first time in 13 years.  Or, becoming just the 4th team in the NFL over the past 10 seasons to lose two straight games in which they had once held 14-point leads in each game.  No, this is reality staring this team – and all of us – right in the facemask.
This is the NFL.  It is unforgiving, unrelenting, and ever-changing.   Teams and players are forced to adapt to injuries, to opponents gaining an edge through film study and familiarity, and to the weekly grind described here a while back.  The sharp edge you have over the opposition in September and October can be dulled in November and December in several ways.
And it seems the Patriots have found them all over the past two weeks.  Time to sharpen the knives before carving the next turkey.
But how?  Without using injuries as an excuse, it has become clear the Patriots are not as potent on offense, nor are they as rigid on defense, without several key personnel on the field.  Maybe that explains the apparent willingness to try some different things, even though the execution with some of those play calls has been lacking.
For instance, with a 14-0 lead on the Eagles in the 2nd quarter, the rugby-style pooch-kick from Nate Ebner surprised just about everyone at Gillette Stadium – except the Eagles.
"I just tried to put it into space and make it an element of surprise," Ebner told the media afterward, "but they were prepared for what we threw at them and credit to the Eagles for reacting so quickly to that one."
Spot-on observation.  But the Patriots didn't seem prepared for the Eagles' reaction, taking the ball with a short field and moving 59 yards in eight plays while barely breaking a sweat.  The entire sequence put some starch in Philadelphia's shirts, while taking the wind out of New England's sails.
Again, it's not the attempt at something new and different that's the problem, it's the execution of the new and different.  And with different players at some of the key positions, as there have been on special teams, offense and defense, "doing your job" can take on an entirely new meaning.
Ever tried carving something with a dull knife?  Things can get difficult, and end up messy.
Once the ball started rolling in Philadelphia's direction, it was hard to stop.  A blocked punt returned for a touchdown?  A punt return for a touchdown?  A 99-yard interception return for another touchdown?  Come on, who can make this up?  These big plays were a perfect example of how quickly momentum can swing, and then steamroll you before you know what hit you.
Without familiarity in place, without regulars who have the experienced edge to step up and stop the madness, it's harder to keep your own momentum from moving in another direction.  Like backwards.  Perhaps sticking with what brought you to a 10-0 start is the way to go, until the cavalry arrives?
"We don't need to start to draw up stuff in the dirt or think of a whole new way to play here," Devin McCourty told reporters in the locker room.  "We've won plenty of games, we've just got to play better.  It was too many bad plays to overcome.  It's crazy to think in a game like this where we're down by so much that we still gave ourselves a chance to win the game (at the end)."
That much is true.  It was also true in Denver.  But being close only counts in horseshoes and hand-grenades, not on the football field.
Time to F-and-F.  File and forget.  Time to figure out just who these current Patriots are.  Recent history tells us there's still time to sharpen up, and carve a few turkeys before the holidays.
Special teams need special attention
If you're going to nitpick, you've got to start with special teams.  Or in Sunday's case, the not-so-special teams.
Normally an area of strength, there was utter failure in the kicking game – a blocked punt returned for a touchdown, a punt return runback for another score, and the attempt at the onside "pooch" kick recovered by the Eagles that started a scoring stretch of an unprecedented 35 straight points.
That had never happened in the Bill Belichick-era.  You've got to go back to 1993 to find a time when an opponent slapped 35 unanswered points on the Patriots.
Give credit to Philadelphia for displaying the ability to make plays for themselves in this area.  They traditionally have strong play on special teams.  But so do the Patriots – and this is two straight weeks for the special teams to open the floodgates for the other guys, after Chris Harper's muffed punt return at Denver.
It's time to take a closer look at the "how" and the "what."  Maybe even the "who."
Has a case of the "drops" returned?
Having already worked its way through the receiving corps earlier this season, has a case of the drops returned to the offense?
TE Scott Chandler did come up with a couple of big receptions (four total), including one for a touchdown.  But in seven Tom Brady targets pointed his way, two of those were drops, including one on the final drive that could have put the Patriots in a better position to potentially tie the game.
Brandon LaFell, plagued by the drops in his 2015 debut, and even Danny Amendola managed to get their hands on Brady passes their way, but couldn't hold them.  By this count, there were 10 catchable balls that were not caught by New England receivers.
Brady did catch a 36-yarder from Amendola during the comeback attempt, but the Patriots "dropped" that chance after an interception on the next play by the Eagles' Byron Maxwell.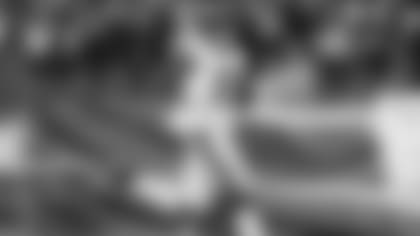 No flags for Philly's quick starts
Let's get this straight – in no way did the officiating cause the Patriots to lose to Philadelphia.
But you've got to wonder what in the world Referee Pete Morelli's crew was looking at in the trenches during several key moments?  On at least a half-dozen plays, it appeared Philly's offensive tackles (Jason Peters and Lane Johnson) pulled up too quickly, prior to QB Sam Bradford getting the snap.
If this can be observed with a naked eye from an announce booth (mine), and by hundreds in the Gillette Stadium stands (as Twitter was a-flutter with complaints during the game), you've got to wonder what constitutes illegal procedure.
Morelli's crew was pulled from the Sunday night game this week because of mistakes made last week, and assigned to New England instead.
Refs criticized in Payton's place
Officiating has been under fire throughout the NFL, not just in New England.  In the New Orleans-Carolina game Sunday, Saints head coach Sean Payton said he wouldn't comment on the job of the officials.
"I told myself before coming in here, I was not going to comment on the officiating," Payton told reporters, according to Jeff Duncan of The New Orleans Times-Picayune.  But he then pointed out the officiating crew missed plays in which the Panthers had 12 men on the field.
"It happened twice," Payton said, while adding "they're getting that right on Friday nights."
His reference to high school officials calling games on Fridays notwithstanding, it might be time for the NFL to wise up, and take a serious look at the rule book.  Or, the officials' interpretation of the rule book.
Time for the riot act from Mr. Kraft?
It was interesting to note the post-game comments from Philly linebacker Najee Goode, who returned a blocked punt for a touchdown in the Eagles' 35-28 win at Gillette Stadium.  Goode told reporters that owner Jeffrey Lurie "fired up" the locker room prior to kickoff.
"He had a fire under his ass, and he lit a fire under our ass," is what Goode said, according to ESPN.com.
NFL history buffs may recall Lurie made an attempt to purchase the Patriots – or at least a share of the team – more than 20 years ago before buying the Eagles.  He told ESPN "this was a big win for our team and our franchise...the NFL is all about playing with anger and this team played angry today."
He has a point.  And while I can't imagine Patriots' owner Robert Kraft is terribly pleased with his team's performance on Sunday, should he be ready to unload on his own locker room?
Best guess here is – he won't need to.
John Rooke is an author and award-winning broadcaster, and is in his 23rd year as the Patriots' stadium voice.  Currently serving in several media capacities – which include hosting "Patriots Playbook" on Patriots.com Radio – Rooke has broadcast college football and basketball locally and nationally for 27 seasons and is a member of the ****Rhode Island Radio Hall of Fame***.  *
Follow him on Twitter* - @JRbroadcaster*