It's a short phrase you're probably familiar with, if you've been a football fan for any length of time:
"Defense wins championships."
The entire quote originally came from the late, great Alabama coach Paul "Bear" Bryant, who was alleged to have actually said "offense sells tickets, but defense wins championships."  The phrase has generally been modified to "offense wins games, defense wins championships" through the years, but why quibble over semantics?
Bottom line – you need to outscore the other guys in order to win.  And it's much easier to do this, if your own team can stop the other guys from scoring.
The Patriots exhibited a defense Sunday night in a 27-6 victory over Houston that appears capable of doing just this – stopping the other guys.  New England has shown us a defensive front that has proven more adept at disrupting an offensive backfield than in previous years; a linebacking corps that has shown athleticism and ability usually reserved for describing defensive backs, and a backfield that doesn't appear to be too far away from isolating receivers on an Island of its' own.
The numbers are strikingly good – NE currently has the 3rd ranked defense in the AFC in total yards allowed, 6th best in the entire NFL through 14 weeks.  In scoring, the Patriots are 8th in the NFL in points allowed.  The trend in recent years – or for that matter, in the entirety of the Super Bowl era – has certainly seen offensive production favored over defensive effort.
Only eight of the previous 49 Super Bowl champions have managed to have a top-ranked defensive unit when all was said and done with their respective seasons.  In fact, the 2011 New York Giants (sorry to bring this up) were actually a mere 27th in total defense during their, um, championship season.
So, is defense really that important?  Maybe not, but having a good one is always helpful in getting where you'd like to go.
"I thought the defense played incredible," Tom Brady said to the media in his opening post-game comments.  "It's part of complimentary football and you've got to play to your strengths, but our defense the last four or five weeks has been incredible."
"Those guys did a good job, they really did," Bill Belichick added.  "We've played a lot of different people, as we've been doing on the front.  I thought our linebackers did a good job, they had good coverage.  We gave up three big plays, but on a down-in and down-out basis I thought we competed well, tackled pretty well."
When you hold an opposing offense to seven first downs, you're competing pretty well, yes.  It's the fewest number of first downs allowed by a Patriot defense since giving up five to Green Bay in 2006.  Is part of this on the shoulders of the Houston offense?  Certainly, although a mere 189 yards of offense isn't just anemic in this day and age of video game-like scoring – it's downright dreadful.  The pressure up front, resulting in six QB sacks for the game, had a lot to do with it.
The Patriots' defense has recorded at least one sack in every game so far this year, a feat accomplished in only four other seasons over the lifetime of the franchise.  Jabaal Sheard had his 2nd two-sack game, after having only two sacks for Cleveland in the entire 2014 season, and forced a fumble on both of them.  Akiem Hicks also contributed his first career two-sack contest.
All of this was also accomplished without linebacker Dont'a Hightower on the field, sitting out for the 2nd straight week with a knee injury.  Arguably, he's been one of the best defenders this season.  But this team is finding a way, even through injuries, to stay on a potential championship track.
Does a good defense always win you a championship?  No, not in this day and age.  But having one that can play at the present level will sell more than just tickets for you.
After a rare losing streak, it might also win games for you – especially when you need them the most.
But there was this one play…
We can always find something to nitpick about.  And there was nothing better than Houston's completion of a 49-yard pass on a 3rd-and-18 play call late in the 1st quarter.
Nate Washington managed to get Malcolm Butler to bite on an inside fake, and the result kept the Texans' drive alive that ended with a 37-yard field goal and a 7-3 game at the time.
Butler overall, was outstanding.  So was fellow cornerback Logan Ryan, in his defense of the multi-talented DeAndre Hopkins.  Hopkins caught three passes for 52 yards, including a 40-yarder in the 4th quarter, but for the most part Houston had real problems in making his acquaintance.
Finally, there was also a 37-yard run from Jonathan Grimes that helped the Texans keep things close early, with his play eventually leading to another field goal for a 10-6 game in the 2nd quarter.  Overall, there's no argument with the way the defense played.
But big plays can come back to bite, if they happen often enough.
Where are you supposed to be?
Ultimately, it didn't cost the Patriots anything on the scoreboard.  But the penalty for an illegal formation in the 1st quarter, on a 2nd and goal at the Houston six-yard line, wiped out a touchdown pass to Brandon LaFell.
Yes, the Patriots eventually scored on the drive, with Keshawn Martin taking a two-yard toss from Brady two plays later.  How fortunate was he?  When you're known to run tackle-eligible plays, and Martin lines up outside of a tackle that has reported as eligible, that's a brain cramp.
He was still called upon to eventually score.  But that play will get a little extra scrutiny in the film room, no doubt.  So will his fumbled punt return effort that occurred in the 3rd quarter.
It seemed Houston's best weapon all night was Bill O'Brien's use of the red challenge flag.
Two calls were reversed by referee Jeff Triplett's crew on the opening drive of the 2nd half, with the Patriots driving toward an early knockout punch.  Now in the end, all you can really ask is for the officials to make correct calls, based on the video evidence.
In these two specific cases, it appeared they did just that.  Danny Amendola was ruled to have caught a 16-yard pass from Brady that skimmed the turf just milliseconds before he scooped the ball into his arms, and James White made a great effort on grabbing a 20-yard sideline toss – with his heel touching the sideline.  Two plays that, with the naked eye, were initially New England completions.
The Patriots did get a field goal out of the drive, so points were put up on the scoreboard.  But the two plays are direct evidence that sometimes, the game is quicker than meets most (official) eyes.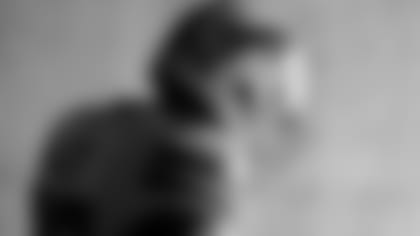 Bills are buffaloed again
If Buffalo does miss out on the playoffs – and they haven't been eliminated mathematically, yet – they can look no further than at their own lack of discipline as a huge reason for their downfall.
The Bills were whistled for 15 penalties, good for 101 yards in mark-offs against the Philadelphia Eagles Sunday in a 23-20 loss.  Particularly egregious was an illegal procedure penalty (their 4th of the game) on a potential late, game-tying drive, which forced QB Tyrod Taylor to try a deeper probe downfield against the Eagles' defense on the very next play.
It didn't turn out well.  Philly's Ed Reynolds picked off that probe, not only sealing the win for the Eagles, but likely sealing the Bills' playoff hopes.
This was a team that made major moves in the off-season, hoping to catch up to – and keep pace with – the Patriots in the AFC East.  But a team that leads the NFL in penalties called, and in penalty yardage gained, should perhaps re-evaluate the whole "we're going to be bullies" thing?
The bullies will probably be punching tee-times on the golf course to celebrate the New Year, rather than punching playoff tickets.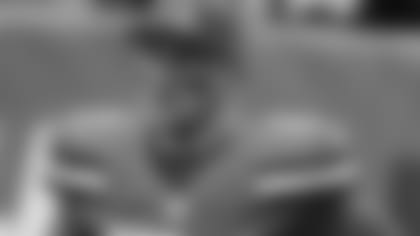 Johnny Manziel has had his share of troubles this year, to be sure.  But he's got an amazing opportunity just waiting for him, perhaps.
Getting the start at quarterback, practically by default, for the Cleveland Browns Sunday against San Francisco, Manziel threw an interception late in the first half with the Browns leading 10-3.  In frustration, he took the Surface Pro tablet handed to him on the sidelines to see where he might have made his mistake(s) – and immediately began pounding himself on the head with his tablet.
All teams use the Microsoft product for instantaneous video review and sideline study in order to make in-game adjustments.  Maybe Microsoft should seek him out to prove the product has indestructible qualities?
For a guy that has all but self-destructed his career this season with his off-the-field antics, he does have two of Cleveland's three wins as their #1 QB.  Maybe Johnny Football's career (and/or his head) is as tough as that tablet?
John Rooke is an author and award-winning broadcaster, and is in his 23rd year as the Patriots' stadium voice.  Currently serving in several media capacities – which include hosting "Patriots Playbook" on Patriots.com Radio – Rooke has broadcast college football and basketball locally and nationally for 27 seasons and is a member of the *Rhode Island Radio Hall of Fame.  *
Follow him on Twitter* - @JRbroadcaster*