Chuck Pagano called it a "communication breakdown."
I'll go a step further.  It's exactly the reason why the Patriots are the Patriots, and the Indianapolis Colts are, well, are what they are.  And right now, the Colts are a franchise that has been beaten by New England seven straight times.  That can't sit well in Indy.
At least they're getting closer.
The Colts' head coach took responsibility for the egregious gaffe called in the 4th quarter of the Patriots' 34-27 win Sunday night in Indianapolis - on 4th and three from their own 37-yard line, the entire line shifted toward the right sideline, including punter Pat McAfee, leaving only snapper Griff Whalen and safety Colt Anderson lined up with him to take the snap.
The Patriots, seemingly prepared for the strange formation, never bit on the bait.  Inexplicably, Whalen snapped the ball on what originally looked to be an attempt to draw NE off-side.  Anderson was tackled for a one-yard loss by Brandon Bolden, the Patriots took over on the Colts' 35 leading 27-21, and six plays later made it 34-21 on LeGarrette Blount's career-first 11-yard touchdown reception.
Um, Colts?  Deflategate?  How about having "Deflatebrain" with that one?  With so much emotional pre-game buildup and subsequent in-game energy flowing throughout Lucas Oil Stadium, it was more than just an untimely, lousy call by the Colts.  It was the defining, deflating moment in a closer-than-previously-thought outcome.
"I take responsibility there," Pagano told the media post-game.  "The whole idea there was, on a 4th-and-3 or less, shift to an alignment where you either catch them misaligned, then try to sub some people in, catch them with 12 men on the field.  If you get a certain look...you can make a play.
"But again, we shifted over," Pagano added, "and I didn't do a good enough job of coaching it during the week."
And therein lies the true reason why the Colts are where they are, and the Patriots are where they've pretty much always shown themselves to be - prepared for just about any eventuality.  Even when the opposition experiences a severe case of brain cramping.
"It's something they've done in the past," Bill Belichick said after the game.  "We didn't know what the play was going to be, obviously, but they went on the swinging-gate-type play.  We went to the over-shift and made sure we covered the inside part and reacted well to it.
"It was a good, heads-up play by our punt return unit."
Julian Edelman was almost indignant when asked what his reaction was to the failed play-call.  "Shame on them for trying that," he told the media after the game.
Actually Julian, I beg to differ.  The play call simply provides another lesson to anyone who may still believe some slight-of-hand or skullduggery is involved in New England's current run of mastery over the Colts, or over the NFL for that matter.
The Patriots may not execute a game plan as well as they would like each and every week, but it's foolish to think they're unprepared.  For anyone, or anything.  It's the scouting, the game-planning, the anticipation and preparation that puts them in position to win over and over again.  If you're going to attempt to pull a fast one on the Patriots?
It would be in your best interest to have zero "communication breakdowns."  It's the difference between raising Super Bowl banners, and patting yourselves on the back for that AFC runner-up finish.
Give the Colts some credit for having their chances.  And, it's becoming apparent there are some playmakers the Patriots need defensively for this team to thrive.
On the opening drive of the game, Andrew Luck immediately went to work on the left side of the NE defense, targeting Logan Ryan and Jonathan Freeny where a healthy Tarell Brown or Dont'a Hightower might have made a difference.  The Colts also converted 3rd downs with relative ease, and Frank Gore had early running room in the middle.
13 plays, 89 yards, 7:44 off of the clock.  Time of possession for the game was nearly 2:1 for Indy.  That's not what anyone is looking for in the Patriot locker room.  Injuries will continue to be a factor throughout the remainder of the season.  The "next man up" needs to match the intensity and energy of the opponent, make a play and/or a stop when needed, or risk having that opponent shove the ball down his throat by playing soft.
This is a constant nitpick, but until there is definitive improvement, why shouldn't it be?
After improvement against Jacksonville, some regression occurred against Dallas, and more still against Indianapolis.  Eight accepted penalties for 72 yards were partially offset by the Colts' 11 accepted flags for 103 yards.  Offensive pass interference calls - something the coaches and players KNOW is being emphasized by the officials - are still occurring, and Scott Chandler's flag wiped out a touchdown - his own.
Sometimes, an error in judgment by an official is unfair, as in Chandler's case.  Other times, a poor call can go in your favor, as in an onside kick recovery being awarded to the Patriots.  And, it is also hard to pull up on a play when you're traveling at a break-neck speed, but you've got to know that a block-in-the-back is never good in the return game...yet it happened a couple of times against the Colts.
Players will miss a block, or lose containment, or miss a tackle here and there.  Those are correctable errors.  But penalties?  While also correctable, those can also take points off of the scoreboard, put a team in poor field position, and work in the favor of the other guys.  Or in this case, keep a team in a ball game.
Whatever you expect, you don't get
Despite the disappointment in not hanging half-a-hundred (or more) on Indianapolis, isn't the result just like the Patriots?  I mean, whenever you think you know what's coming, doesn't this team do something else?
NBC's Al Michaels said as much during the second half of the television broadcast.  Put 40, 50 or even 60 points up on the board?  While they may have been capable of such, that didn't appear to be a priority with the Patriots Sunday night.  The normally-reliable Julian Edelman bobbling balls, and popping one up in the air that was returned for a pick six (TB12's first INT of the season)?  How about trailing at halftime?  An offense that couldn't sustain 4th quarter drives for scores to put the Colts away?
That's the primary point.  The unexpected should be expected, yet the Patriots are so machine-like with much of their precision and game-planning that even small adjustments or miscues stand out like a sore thumb (or an Edelman dislocated pinkie) on a hand.
Undoubtedly, there's disappointment with a closer-than-expected score from many.  Perhaps some adjustments should be made in the stands and living rooms across New England, just as there are in the locker room at halftime.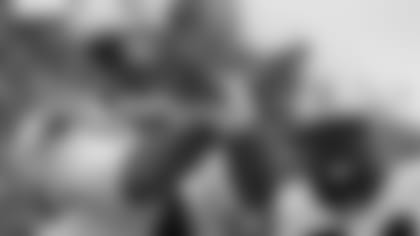 Sounding the alarm in Seattle
Which is exactly what some nitwit did at the Carolina Panthers' hotel in the wee hours of Sunday morning.  They pulled a fire alarm at 5:40 am, on the three floors that housed the Panthers' players.
Coincidence?  The lack of rest or sleep - if anything - only seemed to work against the Seahawks in a 27-23 Carolina win, putting them at 5-0 on the season and leaving the Seahawks at a surprising 2-4.   Panthers' cornerback Charles Tillman even tweeted "Whoever pulled the fire alarm on the 16th floor...not cool."
Seems as if some facet of Seattle's famed "12th Man" crowd must have missed out on one basic tenet of pregame preparation:  Thou shalt not make the opponent too angry.  Being Sleepless in Seattle certainly didn't work in the home team's favor.
There's really only one question
The person in charge of social media for Colts' coach Chuck Pagano's radio show tweeted this Monday morning:
"Tweet your questions for Coach Pagano here and have them answered tonight on @Colts Monday Night starting at 6 on @1070thefan."
I'll wager there's only one question being asked in Indianapolis in advance of his show, and most likely hundreds - if not thousands - of colorful, descriptive ways to ask it.  Perhaps the next tweet should have been "Is there anything else you'd like to know?"
John Rooke is an author and award-winning broadcaster, and is in his 23rd year as the Patriots' stadium voice.  Currently serving in several media capacities - which include hosting "Patriots Playbook" on Patriots.com Radio - Rooke has broadcast college football and basketball locally and nationally for 27 seasons and is a member of the Rhode Island Radio Hall of Fame.  
Follow him on Twitter - @JRbroadcaster