We're at that time of the NFL season where you can't wait for what's coming next, yet you know you've got a long way to go before you get there.  The schedule says there are eight games remaining before you can even begin to think about post-season possibilities.
As former Colts' coach Jim Mora once famously exclaimed, in Peyton Manning's shrill Four Tunesmen voice - "Uh, playoffs? Don't talk about playoffs! You kidding me?  Playoffs?"
You want to go there, you want to talk about it.  But you know better.
There is a long, long road still waiting to be traveled.  The light at the end of the tunnel on that road?  Might be an oncoming freight train - injuries are becoming the rule rather than the exception, and the Patriots are no exception.  Players are hurt.  Everyone gets bruised.  You can only hope injuries heal quickly, and when they don't or can't, you hope you have enough depth to play on through them.
Ultimately, everyone has to.  You can't push the pause button on the season "due to injuries," like some video game.  You play through the hurt.  Sometimes, you plug someone less experienced into the lineup because there isn't anyone else left.  Sometimes you game-plan differently because of who is and isn't available.  This is part of "the grind" in pro football, and it's the very definition of difficult from a team perspective.
By grinding away at the task at hand, the Patriots simply need to continue their devotion to work; to study and preparation.  The plug-and-play system that has worked well for the past 15 years remains in place, even though no one yet knows if the system this year can be as effective as it has been in past seasons.
Got depth?  We're all getting ready to find out.
"You put us anywhere, in any situation, we'll figure out a way to come out," Brandon Bolden told the media after the 27-10 win over Washington. "And it starts from the top with Bill (Belichick). He prepares everybody for any and everything. That's what you saw out there today. Anything can happen and a lot of stuff happened out there. But everybody was ready."
Ready for this grind?  It's getting to all of us.  We're at that moment in time during the season when what you hope for each week is to be healthy at the end of a game.  Dion Lewis, Sebastian Vollmer and Duron Harmon each left the game Sunday with injuries and did not return to play, and you wonder if the grind inevitably got to them, too?  In this instance, the game's physical play bears down upon their bodies like so many stones are pulverized and crushed within a quarry.
Julian Edelman added, "Every team deals with (injuries), but we've got guys that can play everywhere. Brandon had a big third down (play) and a big touchdown, but we've got a lot to tighten up...to prepare for New York."
That grind is a tight, tough place to be.  Tough for fans and the media because of so much anticipation, tough on the coaches and players because of the physical realities of the sport.  But as mentioned, it's inevitable.  The grind is a relentless, uncompromising march through a football season filled with anticipation, and often times emptied with an unforeseen and impromptu thud.
But there's always next week and then, we'll get to do this all over again.   Welcome to the grind.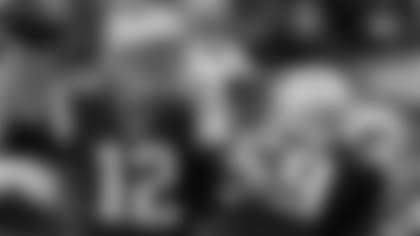 Tom's early targets not too terrific
I'll get this out there, and it's almost ludicrous to think about bagging on an NFL MVP candidate.  But Tom Brady's tougher targets were off the mark on Sunday.
Again, this is the very essence of nitpickiness.  The Patriots scored on a 13-play, 84 yard opening drive that took almost six minutes off of the clock after losing the coin flip.  They punched the Redskins right in the mouth, and set the tenor and tone for a game the opponent had no reason to believe they were ever in to begin with.
But moving from the south end to the north, TB12's receivers were forced to look back into a blazing, early afternoon sun, and the high throws that came to Edelman and Lewis had no chance at success without burning a few retinas along the way.  Worse still, lucky a defensive back didn't take a cheap shot at an outstretched receiver trying to make a play on one of those tall targets.
With a "high sky," as it's sometimes called, keeping the ball low might be the better way to go.
Red Zone rumblings
For a team that leads the NFL in scoring, you might think all is well within the red zone - the opponents' 20-yard line.  But in the second quarter, and again in the third period, the Patriots' red zone offense settled for field goals instead of touchdowns.
In the 2nd, NE had a 1st-and-goal at the Washington seven, took a penalty and invariably settled for a 21-yard field goal from Stephen Gostkowski.  The Patriots had a 1st-and-goal at the five yard line in the 3rd quarter, and still could not push across a touchdown even with a running game that had been performing well.
Maybe it was the constant shuffle of personnel changes on the offensive line?  Whatever the case, it shows that even being the best at something requires a little maintenance to stay that way.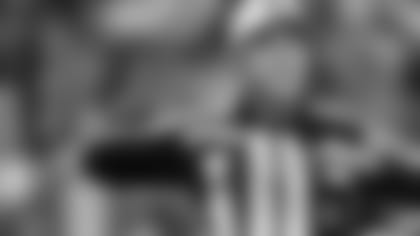 Six accepted penalties for 43 yards is almost, well, acceptable.  Until you consider a) that's still two more penalties than were called upon the Redskins, and b) holding penalties took away four potential big plays - two on offense, one on special teams, another on a QB sack.
In a game that for all intents and purposes was even on the field - each team also had two turnovers - you can make a case that penalties could cost you somewhere else down the line.  Not this week, but then again, weren't expectations for this game higher around here before the kickoff?
Jackson wants to do it all, apparently
Even though he ultimately did not provide his team with the boost they might have been looking for, Washington receiver DeSean Jackson isn't afraid to deflect criticism and defend himself.
After missing almost the entire season to date with a hamstring injury, Jackson returned to the Redskins' lineup Sunday with six targets, three catches and just 15 yards gained.  He told WRC-TV's Jason Pugh afterward "With the opportunities I get, I think I'll be able to do a good job with that," Jackson said. "I can't call the plays for me, I can't throw the ball to myself, so when the coaches and the quarterback call my number, I'll be there and doing what I need to do."
And before you wonder if he was being serious, there was this on the overall lack of execution by the offense, which included six drops from receivers during the day.  ""I'm not the one making the drops, I can't really speak for that," Jackson said. "As professional athletes, we get paid a lot of money to go out there and perfect the job. That's what we need to do.  So, if we need to correct something in practice and do something better, that's what we need to do as professionals."
Key word here being "professionals."  Wonder if Jackson really knows the meaning?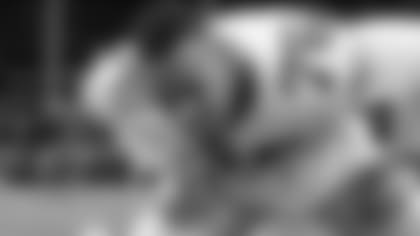 Hardy hardly a factor in the end
If you have half a brain, you had to wince at the photos released by Deadspin last week as the world learned of Greg Hardy's previously alleged brutality on a former girlfriend.
So in this regard, it wasn't terribly surprising that there was an uncomfortable air surrounding the Sunday night game in Dallas between the Cowboys and Philadelphia Eagles.  Both NBC's Al Michaels and Cris Collinsworth were uneasy with having to deal with the story on-air, and Collinsworth pointed out that they were there "to call the game.  We're uncomfortable as anybody is with what we saw in those pictures."
Apparently, so were at least a couple of the Eagles' players.  Center Jason Kelce told the Philadelphia Daily News "There are three (types) of people I have zero respect for in this world.  It's people who hit women, people who molest children, and rapists.  I'm glad he (Hardy) didn't have a good day and...I don't know.  I think it's a joke a guy like that is able to play this quickly."
Eagles' tackle Lane Johnson went a bit further, telling the Philadelphia Enquirer "anytime I got a chance to put a little extra mustard on a block, I tried."
Could it be that because Dallas owner Jerry Jones has publicly supported a second chance for Hardy that opponents are further motivated to beat the Cowboys?  After all, Philly did win an overtime battle 33-27 that could easily have fallen the other way.
Especially in light of his rather emotionless response to the release of those photos and to his actions in the first place - a tepid Tweet on the subject is hardly going to make much of a splash - perhaps a few beat downs of the legal, on-field variety are in order.
*John Rooke is an author and award-winning broadcaster, and is in his 23rd year as the Patriots' stadium voice.  Currently serving in several media capacities - which include hosting "Patriots Playbook" on Patriots.com Radio - Rooke has broadcast college football and basketball locally and nationally for 27 seasons and is a member of the Rhode Island Radio Hall of Fame.  *
Follow him on Twitter - @JRbroadcaster