Underinflated footballs? Really?
So that's what it's come to. After as thorough a thrashing as the Patriots put on the Indianapolis Colts in Sunday's AFC Championship game, an Indianapolis television station reported they were tipped off that some of the footballs used during the game may have not met proper inflation standards.
Call it Deflate-Gate, I guess.
Here's what is really deflating about this issue - haters are gonna just keep on hating. It's more fuel for their fire in trying to tear down what the New England Patriots have managed to build up over the past 15 years. Can't beat 'em on the field? No problem, let's tear them down with some cockamamie ruling off the field. Spygate? Deflategate? We'll keep coming up with excuses, don't you worry.
This is the burden that fans, players, coaches and anyone associated with the New England Patriots will apparently have to put up with for the foreseeable future, at least until someone somewhere feels like the Pat Patriot/Flying Elvis logo has been tarnished enough…and decides to point their poisonous barbs at another organization that needs to be knocked down a peg or two. It's what happens when you win in a league predicated on parity, it's what happens when you do it consistently, and you occasionally bully them in the process. Never mind the fact it's been 10 years since the last Super Bowl trophy was won.
That's exactly what the Patriots are. They're still bullies and the Colts (or Jets, or Bills, or Dolphins, or…) are the 90-pound comparative weaklings getting sand kicked in their faces. This is how they have to roll, when they can't do it on the field.
What's worse, perhaps, is that the teams getting whipped sometimes let their media do the accusing for them. How else do these things get "leaked" to reporters for public consumption? In this case, WTHR-TV in Indianapolis initially reported the NFL would be looking into the possibility that at least some of the footballs used in the game were not fully inflated as a way to make throwing and catching the ball easier in the rain. So, maybe if the balls used were properly inflated…or even over-inflated…the Patriots would have won by only 38-7 instead of 45-7?
It's preposterous. The AFC Championship game was a thorough beat-down. This is more than an opponent grasping at straws - it's embarrassing. It borders on persecution. What about running, blocking and tackling in the rain? Should we also have the league investigate the shoes and gloves? The shoulder pads and helmets? Where should this line of inequity be drawn, exactly? Tom Brady had it right when he was asked Monday morning on WEEI about the latest charges. "I think I've heard it all at this point…it's ridiculous."
It sure is, Tom. But it's only going to get worse from here, especially if you keep winning the way you did against the Colts. The NFL will investigate, and if it can be proven someone knowingly altered the weight of a football, a fine will be paid. Was it the exact ball used for Brady's TD toss to Nate Solder? An underinflated ball caused the Colts to completely brain-cramp in covering a tackle-eligible receiver on that play? An underinflated ball caused LeGarrette Blount to run roughshod through the Indy defense like a bull moose might run loose in a china shop?
I may be mistaken, but there were a few passes thrown by TB12 that were thrown behind his receivers and dropped (it was a little wet out there), so not ALL of the balls could have been underinflated, right? Maybe, just maybe…the Patriots are so good at cheating they choreographed the whole thing.
Never let it be said the Patriots missed a beat. Or the boat. They don't. They look for every angle, every edge they can get, within the rules. Yet someone, somewhere, is still going to cry "you cheated!"
Only because they didn't think of it first. As the saying apparently goes, haters gonna keep hating.
Hankies continue to fall like the rain -It's really, really hard to find much to nitpick when you win a championship game 45-7. After all, how bad could the errors have been…if you still manage to win by 38 points? Here's the thing - if the errors are habitual, you never know when they can come back to haunt you. Brandon Browner committed a defensive holding penalty (again) early in the game on a 3rd down play, giving the Colts an automatic first down and keeping his teammates on the field. Even Vince Wilfork got into the act, with a roughness flag negating a loss on a completed pass…and combined with a Jamie Collins illegal contact flag on another 3rd down play, the penalties kept the Colts' 93-yard touchdown drive alive in the 2nd quarter. Some penalties you can live with. Others, like the ones that keep drives alive, can haunt you in the biggest games-yet-to-come.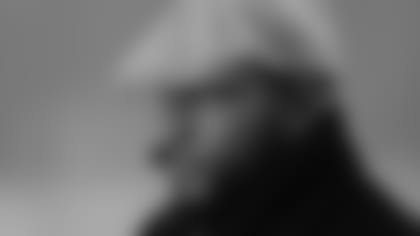 Ray Lewis' declaration last week that "the only reason we know who Tom Brady is, because of a tuck rule," is laughable.
Just like saying the only reason we know who Ray Lewis is, is because of two murder charges against him that were reduced to obstruction of justice.
C'mon Ray, you let those football emotions get the best of you, didn't you? What Lewis failed to realize before letting it all hang out on national radio was that the actual rule put in place, what we now call the "Tuck Rule," was instituted three years earlier in 1999. Never let the facts get in the way of a good argument, right Ray?
The NFL did away with the rule, in 2013. But his suggestion, or insinuation, that if the "tuck rule game" in 2002 against the Oakland Raiders in the infamous "Snow Bowl" at Foxboro Stadium had never occurred, that Brady would not have gone on to attain his current level of fame and fortune is beyond comprehension. Perhaps his underlying reason for the rant, which he later took to social media to attempt to explain, was to rail against an NFL rule book filled with inadequacies…and the corrective answer has so far been to create more inadequacies for an over-regulated, over-officiated game? On this point, we would agree.
For a guy who now makes his living analyzing and breaking down the game of football for a national television network, he really didn't do a very good job of explaining here, did he? Glad I could help.
The revolving coaches' door
Got a scorecard? If you haven't been keeping up, here's the latest on who's coaching, and who's not:
Denver Broncos - John Fox is out, agreeing to apparently disagree with John Elway. Gary Kubiak, who once served as Elway's QB understudy in Denver, is in…ostensibly, to carry Elway's clipboard again. Only he'll make a lot more money this time around.
Chicago Bears - Seeing that Fox was on the loose, the Chicago Bears pounced on the erstwhile Broncos and Carolina Panthers head coach for their own opening. He does have a history of turning struggling teams around - which he did in both of his previous jobs in Denver and Carolina - but faltering somewhat when it comes to the post-season. Perhaps once the Bears get to the post-season, they can call on Mike Ditka again to lead them again. Or "The Fridge."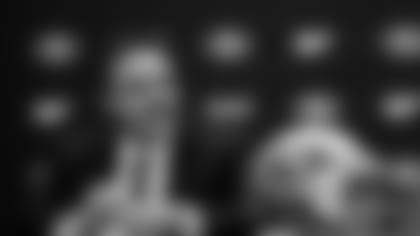 San Francisco 49ers - Jim Harbaugh, brother of John, took the John Fox route out of the NFL and headed to a place where he will be eternally adored - his alma mater, Michigan. At least until they lose three straight to Ohio State. In his place, Jim Tomsula was rewarded for his loyalty, perhaps, as well as his ability. Tomsula spent time on the staffs of predecessors Mike Nolan, Mike Singletary and Harbaugh…so maybe the best thing here is a guy getting his first shot, before the 49ers turn to a re-tread.
Oakland Raiders -The Raiders have long called the Del Rio family season ticket holders, and some in the family have worked for the Oakland Coliseum (is it still O.co?) in the past. So maybe it is time for owner Mark Davis to turn the place over to the crazies who actually work in the asylum. Del Rio is a Southern Cal guy from his college days, but an East Bay grad from Hayward High School…which also produced Bill Walsh. Maybe some of that magic rubs off here…and maybe it doesn't. It didn't quite work out the way he wanted it to in Jacksonville previously as a head coach, or in Denver, where he served the last three seasons as defensive coordinator.
Atlanta Falcons - Mike Smith was fired, and there was mild surprise that former Patriots' scout Thomas Dimitroff wasn't excused with the coach after two losing seasons. Former Patriots' GM Scott Pioli now gets more duties in scouting and drafting, apparently…which we hear might have scared off Rex Ryan from considering Atlanta as a landing place. That, or he just couldn't take working with a sworn enemy. The new head coach should be Dan Quinn, who has been responsible for building the "Legion of Boom" in Seattle.
New York Jets - Aww, no more Rex Ryan. So who is Todd Bowles? He's been known as a defensive coordinator…and a pretty good one…the last couple of seasons in Arizona. It's likely the AFC East becomes the NFL's version of a blitzkrieg, after he tinkers with a decent Jets' defense and Ryan gets his feet wet (sorry, couldn't resist) in Buffalo. Again, a good guy and a good coach is going to get a chance. Too bad it's in New York, however, where owner Woody Johnson says he "misspoke" about his "love for Darrelle (Revis) to come back" and play for his Jets last month. Revis is under contract, Mr. Johnson, with the Patriots. That could be construed as tampering. So, as per the rules of the New York vs. New England rivalry, Patriot fans will have to hate his new coach, no matter how good a guy he may be.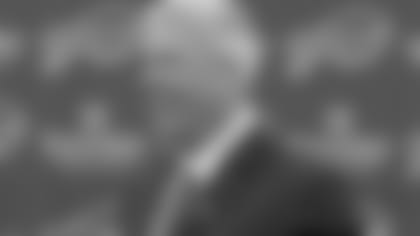 Buffalo Bills -Thank you, Buffalo. Thank you, thank you, thank you. Seriously though, this is a good hire for the Bills, even if they still haven't solved their QB conundrum. We still get someone to entertain us during the season, and get his quotable quotes and wisecracks about kissing Bill Belichick's rings at least twice per year again. I'd call that a win-win. Oh, and Rex? You might have another one to kiss before kickoff next September. That's a "win-win-win," right?
John Rooke is an author and award-winning broadcaster, and has been the Patriots' stadium voice for 22 years. Currently serving in several media capacities - which include hosting "Patriots Playbook" during the season on Patriots.com Radio for a 14th year - Rooke has broadcast college football and basketball for the past 26 years and is a member of the Rhode Island Radio Hall of Fame.
Follow him on Twitter - @JRbroadcaster