Searching for answers right about now?  Concerned over your football heroes' sudden flirtation with – gasp – normalcy?  Here is a tried and true explanation for winning a game like the Patriots did Monday night against Buffalo:
"Ol' ugly is better than ol' nuthin'."
Okay, so maybe you never heard this in your neighborhood, but I did in mine.  It was a phrase coined by the late Darrell Royal, who managed to win more than his fair share of games in the 1960's and '70's as head coach of the Texas Longhorns.  There was a particular period of dominance in the late '60's, as Texas was plowing its way to Southwest Conference championships and national relevance when they actually didn't stomp all over an opponent, thanks largely to their own inadequacies.  They won, sometimes ugly, and moved on.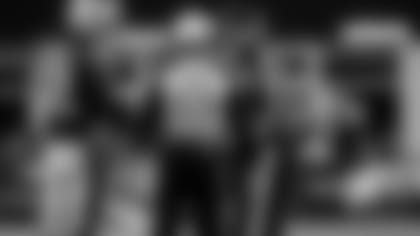 And that's precisely where the Patriots come in, after their 20-13 close call over the Bills Monday night.  Calling them "inadequacies" might not be wholly accurate, however, unless you wish to include some of the officiating that transpired during the game.
Without completely bagging on the refs, let's also suggest a few other factors that might be relevant.  Injuries have certainly played a factor in available personnel being, well, available. That leads to inconsistent performances.  Let's also suggest the Bills themselves, plenty motivated by their own professionalism – and by their head coach, too – may have had something to do with New England's Monday night performance.
But those zebras?  True, the officiating has come under fire for much of the 2015 season, with numerous documented mistakes and/or blown calls.  Rule changes, rule interpretations, new crews, mixing and matching personnel within crews, the reliance on video or interpretation of it – they're all relevant to the grossly inefficient and usually frustrating performances by the guys (and gal) in the black-and-white stripes.
But when have we have NOT had a problem with officials?  I'd argue…never.
If you disagree with a call, it's quite likely you don't know or understand the rule.  And you surely don't understand the officials' interpretation of the rule in question, either.
Over the course of a 16-game regular season, you'll see your share of favorable calls, and likely see a fair amount of calls go the other way as well.  That's because the refs, contrary to your personal beliefs, aren't out to get "us."  It's because of two things, really.
Injuries force less experienced or talented players into key positions on the field, which normally results in less efficiency and performance – if not expectations – by the officials, too.  It's human nature.
Two teams close in ability are more difficult to separate when it comes to "judgment" calls or decisions.
So, unless you've got some rogue refs roaming the field looking for a reason to stick it to your guys, understand that officiating in the NFL is a tough gig…especially for officials who hold down day jobs in other professions.  True, they may be paid well by your standards, but they're not full-time league employees.  You want to fix the problems with bad calls or inconsistencies?
Make the refs full-time, where they can be held fully accountable for their everyday actions and performances, just like you are with your job.  It's kinda hard to pick on temp help, isn't it?
It won't solve the problem for what we saw from Gene Steratore's crew on the field Monday night.  Danny Amendola is still waiting to meet the guy in stripes (line judge Gary Arthur) that kept him from the end zone with nothing more than an inadvertent whistle.  But this is what we have to work with.
It's ugly.  But is it better than nuthin'?
Karma is a 5-letter word for female dog
It's hard to wish ill will on anyone in the NFL – the league is tough enough as it is.  What goes around, usually comes around.  But isn't it strange when bad fortune always seems to come back around in your favor somewhere down the line?  Call it karma, call it good fortune, call it luck – or call it whatever you like.
Consider the cases of the Baltimore Ravens and the Indianapolis Colts this year so far, after the Patriots' lesson-inducing victories during last years' post-season run.  A few unusual play calls and formations burned the Ravens to the point where rules were changed in the offseason.  And as you'll undoubtedly recall, the spanking of the Colts in the AFC title game brought about nine months of nausea-inducing denial and whining from Indianapolis players, coaches, fans and media all centering around the debacle known as "deflategate."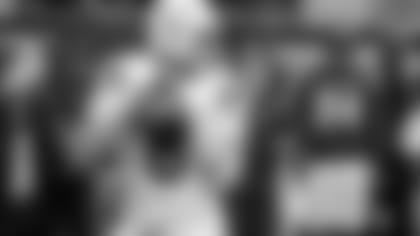 In 2015, the Ravens currently find themselves 3-7 on the year with QB Joe Flacco now done for the season with a torn ACL.  Baltimore has had Flacco, RB Justin Forsett, #1 receiver Steve Smith, LB Terrell Suggs, first-round draft pick Breshad Perriman and center Jeremy Zuttah all go down with injuries that prematurely ended their seasons.  Add to this the number of close defeats out of the seven they've had – six have been by six points or less – and it's easy to think this season could simply be "payback" for any past transgressions.
The Colts?  They're still very much in the thick of the race within the AFC South division, at 5-5 and tied for the top spot with the suddenly resurgent Houston Texans.  But despite hanging on within their division, Indy won't have the services of QB Andrew Luck for another month or so with abdominal injuries, on top of the shoulder and rib injuries that plagued him earlier in the season.  Enter 40-year-old QB Matt Hasselbeck, who with 42-year-old kicker Adam Vinatieri will do their best to keep the Colts in the playoff hunt as the most-senior of NFL citizens.
That's a great story, by the way.  But much more was expected of this team, and that of Baltimore as well, before 2015 kicked off.  Have they fallen short of those expectations?  Perhaps, and of course, even if what transpired last January had gone in their favor, there are no assurances either team would be injury-free today.  But at least they'd have an extra win or two to brag about, rather than a butt-whipping to whine about.
Consider the case of the St. Louis Rams, as well as that of their current head coach, Jeff Fisher.  Tough, hard-nosed guy?  Perhaps.  He has had his players involved, including recently, in some highly questionable hits on the opposition that could be categorized as physical at best, and targeting at worst.  And this comes from a guy who has served on the league competition committee for 15 seasons.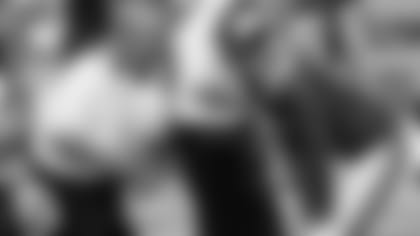 There was the recent public spat with former Patriot safety Rodney Harrison, who thought Fisher was behind Tennessee's Bobby Wade destroying his knee in 2006; Fisher responded by calling out Harrison for being voted three times by his peers as the "dirtiest player in the game."  Let's just leave it this way – Fisher's current defensive coordinator, Gregg Williams, was a central figure in the New Orleans "Bountygate" scandal, missing the entire 2012 season suspended from the NFL for his role in players receiving cash bonuses on big, often injury-inducing hits.
Birds of a feather, usually flock together.
St. Louis players are accused of recent dirty play – like an illegal target on Minnesota QB Teddy Bridgewater a couple of weeks ago.  Minnesota coach Mike Zimmer was vocal – asked about the emotions of his team after the hit, Zimmer said, "I would say if we were out on the street, we probably would have had a fight."
The Rams, by the way, are currently on the outside looking in at the playoff picture in the NFC.  Fisher is fighting for his job, as the Rams have failed to reach the post-season in his previous three seasons.
On top of this, the NFL says it will investigate Fisher's non-removal of QB Case Keenum from St. Louis' game after he suffered an obvious concussion in a loss to Baltimore on Sunday.
Is it fair for Fisher to be accused of any wrong-doing here, or unfair?  And in the case of the Ravens and Colts, is it wrong to think whining, or outright lying, shouldn't garner some kind of piousness from public sentiment?  Your past, for better or worse, serves as a road map toward future travels.  Where there's smoke, there's usually fire.
And when you resort to whining, complaining, bullying or endangering, what goes around usually comes around.
John Rooke is an author and award-winning broadcaster, and is in his 23rd year as the Patriots' stadium voice.  Currently serving in several media capacities – which include hosting "Patriots Playbook" on Patriots.com Radio – Rooke has broadcast college football and basketball locally and nationally for 27 seasons and is a member of the ****Rhode Island Radio Hall of Fame***.  *
Follow him on Twitter* - @JRbroadcaster*