He's the Patriots' version of something known as a "whirling dervish."
The history books tell us that the Whirling Dervish's of ancient Turkey practiced their spinning - or "whirling" - as a form of worship.  In an athletic sense, a whirling dervish can also describe someone who possesses speed, agility, and the uncanny knack of making others miss - someone who can spin their way into the open and leave defenders almost locked to the ground where they stand.
Dion Lewis appears to be one devil-of-a-dervish for New England, with moves that can leave opponents grasping at air in his wake.  You've heard the football phrase of faking a player "out of his jockstrap?"   You know, moves with a wiggle here, a shake there, and a would-be tackler jumps right out of his, um, protection to try to make the play?
Lewis may singularly be responsible for a large number of unprotected defenders before this season is over.
With 9:48 to play in the 3rd quarter Sunday at AT&T Stadium in Arlington, TX, Lewis took a screen pass thrown a bit behind him from Tom Brady and ducked, dodged, dipped, dodged again and finally dove into the end zone from 10 yards out on a play that would have made Dodgeball guru Patches O'Houlihan proud.
It was a video game-inspired move, one that might have caused you to throw the controller at your opponent for his (or her?) coming up with a play like that one.  Lewis literally made three Cowboy players miss him, broke through a tackle from another and left still another lunging in near-bewilderment.
Did he just do that?  Yes, he did.  And he appears capable of doing it again, too.  "(I was) just trying to catch the ball and let my instincts take over after that," Lewis said after he and his teammates leapt past Dallas 30-6. "Just trying to make a play, and trying not to get hit."
Just this past week, the Patriots signed Lewis to a two-year contract extension through 2017, reportedly calling for a $2.6 million base, with almost $2 million more in potential incentives.  An unusual deal, sure, since he fumbled in each of the first two games this season - and you know how this team usually treats players who fumble the football.
Lewis was originally signed by the Patriots to a futures contract, and was scheduled to be an unrestricted free agent following the 2015 season, after missing most of the last two years because of injury and inactivity.
Not anymore, he isn't.  Clearly, the Patriots have seen more than just a little somethin'-somethin' that Lewis brings to the table.  They've seen his "missability" - his ability to make others miss, and they'd like to keep it around for a while.  "Some inside plays, some outside plays, some run-after-catch plays," Bill Belichick told the media.  "He's been doing it for us all year.  He's a hard guy to tackle."
His inclusion into the Patriots' offensive backfield at running back with the powerful LeGarrette Blount has inspired fans and listeners to Patriots Playbook on Patriots.com Radio to come up with some clever, creative descriptions for the duo.  "Steak and Shake,"  "Sonic Boom," the "Twin Blades of Gillette" and "Fast and Furious" were just some of the new nicknames offered up, in an attempt to accurately describe New England's new one-two punch to an opposing team's defense.
Whatever you want to call them, however you wish to describe them, they're well on their way to leaving opponents' heads spinning, certainly.  As for Lewis, his career has now spun and whirled itself in a brand new direction - a direction Patriot fans are ready to worship.
No one was sure - not even the Dallas Cowboys - what kind of impact defensive end Greg Hardy would have in his first game for Dallas since coming off of a four-game suspension to start the season.
He made enough of an impression, with two of the five QB sacks of Tom Brady in the first half, to cause the Patriots to re-think their game plan and make some very necessary adjustments.  It was the first time in Brady's career he had been sacked five times in a half.
Dallas did not get to TB12 in the second half, with more of a commitment to running the ball behind LeGarrette Blount, and to getting the ball out quicker to the receivers.  After Nate Solder (beaten by Hardy for his 1st sack in the game's 2nd series) left the game with a reported elbow injury, Marcus Cannon took his place at left tackle and performed admirably.
But after allowing six total sacks in the previous three games, then allowing five in the first half against a rejuvenated, physical Dallas front, the Patriots' adjustments were notable.  And very necessary.
No cushion during time for pushin'
After spending some time (see above) praising the "Sonic Boom" running back duo of Dion Lewis and LeGarrette Blount, the Patriots failed to gain a single yard on a 4th-and-1 attempt at the Dallas 27 with 9:42 remaining in the 4th quarter.  Sure, it meant little to the outcome, with NE already in control of matters and leading 27-6 at the time.
But there was absolutely no forward push from the offensive line on the play, and the Cowboys lined up to take away the potential for a Brady QB-sneak - which TB12 has converted more than 90% of the time during his career.
This one will be featured in the film rooms of every New England opponent left on the schedule.  It's time to come up with Option Three (at least) for such a play call, or, simply figure out a way to win the physical battle on the line of scrimmage.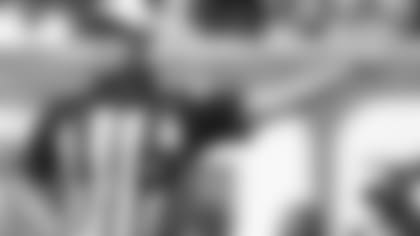 Flags-a-flyin' cause no cryin' - yet
Following a relatively penalty-free affair against the Jacksonville Jaguars, the Patriots regressed in this area with nine accepted flags for 65 yards.  Five of those penalties kept Dallas drives alive, and against a more efficient offense (or quarterback, perhaps) those self-inflicted miscues could prove costly.
There were also a couple of flags thrown for NE receivers running illegal picks/screens, enabling another receiver to get into the open.  While the Patriots have had little trouble with gaining separation from defensive backs so far, this bears watching as the season - and the footing - changes.  Julian Edelman was whistled for offensive pass interference in the 4th quarter, wiping out a big gain by Danny Amendola.
It didn't matter at the time, but it might matter later on when a big gain is needed.
Hardy's best isn't good for the game
Greg Hardy is easy to hate.  We think he's a "bad guy" for beating up women, even though there was no one willing to take a stand against him, and no smoking-gun video (like Ray Rice had) at hand to prove anything.
But he's not the only one we should be hatin' on.
Hardy's comments to the media before the Cowboys took a few punches of their own against the Patriots (legally, of course) were met largely with derision and incredulity for their lack of humility and contriteness over his off-season transgressions.  He even had some pointed words, we think, for Mrs. Tom Brady and her family.
And yet, Cowboys' Owner/President/General Manager/Grand Poobah Jerry Jones said after the game Hardy's performance Sunday "was a part of the best part of our team today" in a 30-6 defeat, with no apparent contrition of his own.
What this means, is that the NFL and at least some of its billionaire owners are more interested in providing you with entertainment and themselves with potential success, rather than doing the "right thing" and possibly teaching guys like Hardy lessons they could actually learn from.  Remember, Hardy was initially suspended for 10 games before the league drew his suspension down to four - the same number of games Brady was to ridiculously serve over a couple of deflated footballs.
Jones was more than willing to sign Hardy and rescue him from potential football purgatory, if only because the Cowboys had a definitive need on defense.  Forget doing whatever the right thing to do might have been; overlook the abuse, sweep the dirt under the rug.  The guy can play.
It seems the game we love, or at least certain parts of it, deserves some of our scorn and ridicule.  The NFL's new VP for Social Responsibility (yes, that's the actual title) said she was "disappointed" in Hardy?
Let's call it as it is. If Hardy couldn't play, he'd probably be in jail, or at least deserving of such. But I'm not disappointed in him. I'm disappointed in pro football.
*John Rooke is an author and award-winning broadcaster, and is in his 23rd year as the Patriots' stadium voice.  Currently serving in several media capacities - which include hosting "Patriots Playbook" on Patriots.com Radio - Rooke has broadcast college football and basketball locally and nationally for 27 seasons and is a member of the Rhode Island Radio Hall of Fame.  *
Follow him on Twitter - @JRbroadcaster