This is not a "sound the alarm" missive, directed at the Patriots, or the fans, or anyone in particular. Saturday's AFC Divisional Playoff win was a close call, sure...but in the bigger picture the end result is about philosophy, and what can happen when preparation meets opportunity.
After one of the best games played at Gillette Stadium in some time, with a back-and-forth come-from-behind charge and the end result putting your heroes into another AFC Championship game at home, it's time to give some credit where it's due. The Patriots could have been beaten, again, by a Baltimore team that has risen to the occasion in previously similar situations...and a team that was playing with house money again on Sunday.
"Beat the Patriots? We're not supposed to, but sure, we can do that," has been the Ravens' mantra in three previous playoff games in Foxboro...winning two of them.
They almost did it again. Leading by 14 points on two different occasions, the last coming with a 28-14 advantage and less than seven minutes left on the 3rd quarter clock, the task of coming back seemed particularly daunting once again. This time, however, proved differently. It was a textbook example of preparation meeting opportunity, and while some might call that luck...in the Patriots' case, it was simply executing the game plan...and out-working Baltimore to the finish line.
The final 22 minutes of game time saw the Patriots rally from a two touchdown deficit for a second time, outscore the Ravens 21-3 and leave little doubt about the better team advancing in the Super Bowl tournament. Sure, Baltimore has a good team – a very tough, difficult team for anyone to play – but New England had the smarts this time around to overcome any deficiencies. After Tom Brady connected with Rob Gronkowski on a five-yard TD toss to pull within 28-21 and 6:52 remaining in the 3rd period, the homework really paid off.
Studying, preparation, game-planning, decision-making. These are the things that can make the difference between winning and losing, beyond the physicality of the game itself. It's one thing to play physically and be successful, but it's an entirely different matter when you can gain an edge mentally on an opponent...and that's what the Patriots did to Baltimore. After forcing the Ravens into an all-too-rare three-and-out following Gronk's TD catch, preparation met opportunity and turned the tide towards New England. Offensive coordinator Josh McDaniels made the right decision at precisely the right time, using a play that's been in the Patriots' Playbook all season...but had never been called. It was a play that had seen countless hours of practice prior, waiting for just the right moment to be revealed.
It was equally shocking with its simplicity, as it was with its execution. With four-and-a-half minutes left in the 3rd quarter, Brady threw a sideline pass to Julian Edelman...which was actually a lateral behind the line of scrimmage. The pass drew Baltimore's defense in and up, while wide receiver Danny Amendola streaked past a staggered Ravens' secondary. Edelman, the former Kent State Golden Flash quarterback, threw a perfect strike to Amendola for a 51-yard touchdown, leaving Baltimore safety Anthony Levine in a wake of turf dust trailing behind. The score tied the game at 28, with Gillette Stadium quaking in its aftermath...and the Ravens stunned in response.
Baltimore did come back from that lightning strike, and later a Devin McCourty interception, to grind out a 16-play drive that took almost eight minutes off of the clock and resulted in a Justin Tucker 25-yard field goal for a 31-28 lead and 10 minutes left to play. That's to their credit. But a message was sent earlier, and the Patriots again responded with a calm efficiency that comes from knowledge. They were ready. They were prepared. They executed a well-thought-out game plan. It never hurts to have a Tom Brady (46 career game-winning TD drives) or even a little luck on your side, but in this case...it was more than that in getting the chance to play for another AFC title.
It was preparation meeting opportunity.
Drawing it up in the dirt? –** While there were a few surprises on the offensive side of the ball that provided a playground feel of success, the defensive game-plan was lacking...in theory and in execution. The Patriots are clearly a better defense in man-to-man situations, but didn't readjust to this philosophy until it was almost too late. Baltimore's opening drive (five plays, 71 yards) was shocking, and the 2nd drive (11 plays, 79 yards) was a counter-punch that could have delivered a knockout had the Patriots not been well-prepared on the other side of the ball. Justin Forsett ran at will. Darrelle Revis proved almost human, Brandon Browner committed another mugging. There's plenty to fix here, and all of it should keep the Patriots' attention this week with Andrew Luck and the Colts standing between them and the Super Bowl.
Just a K-I-S-S, please –** As smart as the double-pass from Edelman to Amendola was, there was some over-thinking going on as well. First-and-goal on the Baltimore one late in the 1st quarter, and a delayed hand-off to LeGarrette Blount loses three yards. Opening drive of the 2nd half results in three-and-out, and takes all of 48 seconds off of the clock. And a Revis holding penalty negated what should have been the play of the game on a Jamie Collins strip-sack and fumble recovery late in the 3rd quarter. There were others, too...but these moments were particularly aggravating.
Over the line – When center Bryan Stork left the game with a knee injury in the 2nd quarter, the makeshift offensive line responded fairly well...as TB12 wasn't sacked thereafter. But they couldn't run block to save their lives. A quick, shortened passing attack was also implemented to allow Brady the chance to get free release on his throws, without a face full of Ravens' rushers. As it has been all season, line play bears watching this week, especially in light of NE's ability to run the ball (remember Jonas Gray?) at Indianapolis earlier this season.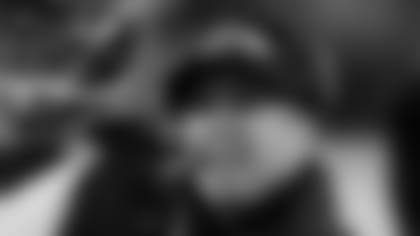 Baltimore head coach John Harbaugh's complaints over Patriot "trickery" in some late-game substitutions isn't just sour grapes. It's a perfect example of why some post-game interviews need a little breathing room between the heat of battle on the field and the locker room reaction to that battle.
Harbaugh's on-field protesting – which resulted in an unsportsmanlike conduct penalty against his team – and post-game comments ("It was clearly deception," he said) stemmed from New England's substitutions in the 3rd quarter, as the Patriots lined up with four offensive linemen and a normally eligible receiver in a non-eligible position. Usually, there are at least five offensive linemen on the field for any play, and seven players have to be on the line of scrimmage for the snap of the ball. The Ravens protested – loudly – and complained they didn't have the time to adjust personnel or properly identify who was and wasn't an eligible receiver...even though the officials did announce it prior to the snap.
New England, in its' cerebral, all-too-familiar way, simply dove into an NFL rule book that allows teams to line up unbalanced, much like you see with extra linemen in the game when running the ball, or on special teams. So what if no one had seen teams do this kind of thing before? The league announced what the Patriots did was indeed legal from both a formation and a player-reporting stand point. It seems this is nothing more than a case of a coach, and a team, being caught a tad underprepared.
Last I checked, legal trick plays are allowed in football. One of those sure worked earlier in the game, when Julian Edelman found a wide open Danny Amendola on a double-pass...didn't it? These unusual formations served a few purposes – by helping a short-handed offensive line, by causing confusion for an under-prepared defense, and for gaining an advantage over an unsuspecting opponent.
Not for nuthin'...but isn't every snap of the football based on deception? Unless your QB steps to the line to announce what's coming. It was legal, it was effective, and it was brilliant in thought. It might have also been a bit embarrassing, which should be the chief Baltimore complaint.
Paying Dues through Hard Knocks
This falls into the "I didn't know that" category...but apparently, if no team steps up to volunteer, the NFL can actually force a team to appear on the HBO television series "Hard Knocks."
NFL owners passed this resolution in 2013, and as a result, nine teams are eligible next summer to appear on the training camp series because they haven't been to the playoffs in the past two years, they don't have first-year head coaches and they haven't been featured on the HBO series in the last 10 seasons.
For what it's worth, the Atlanta Falcons "volunteered" last year and promptly missed the playoffs this year, firing Coach Mike Smith at season's end. If you'd like to get a head start on the candidates for 2015...a couple of attractive possibilities might include the Washington Redskins – especially with the soap-opera that is the QB competition with Robert Griffin III and his challengers, like head coach Jay Gruden – and perhaps the Buffalo Bills, now that Rex Ryan has a new address.
But for my money, the only team out there (other than the Patriots, and we know that simply won't happen) worth my time and attention, that might keep me off of a beach somewhere before I'm forced off of said beach...would be the Cleveland Browns. Face it, you've got drama and star-power all rolled into the diva that is Johnny Football, aka Johnny Manziel. Dysfunction would be the rule of the day, not the exception. Kyle Shanahan was fired after just one season as offensive coordinator, and Cleveland.com has reported front office personnel were often texting to the sidelines during games about plays and personnel.
Whoa. Can you say "micro-manage?" Former Patriots QB Matt Cavanaugh is a rumored replacement to be the chief play-caller in Cleveland. Hope he likes Johnny Football. Hope he's got a ready resume when this position blows up in his face, too...if it happens at all.
Poise through adversity, and poor calls
Gotta hand it to Matthew Stafford, really.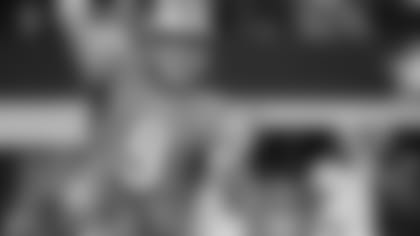 The Detroit Lions quarterback, after his team was hosed by the NFL officiating crew in their 24-20 Wild Card loss to the Dallas Cowboys, was remarkable in his, um, non-use of profanity while questioning referee Pete Morelli's picking up a penalty flag.
Stafford was wired for sound for Showtime's "Inside the NFL," so that may have had a lot to do with his apparent poise. But still, in the heat of battle...and in the heat of having such a crucial penalty call (pass interference on Dallas) overturned and simply picked up – with no explanation? "Hey, Pete, that's unbelievable. That's unbelievable and you know it," Stafford said. "You know it is, though."
He continued. "How does that get overturned? How does that get overturned?" he asked, although it isn't apparent who he's asking. "Hey that's unbelievable. Congratulations. It's unbelievable."
An official did explain to Stafford that face-guarding is not a penalty in the NFL. Stafford, however, didn't agree with his reasoning. "I understand, but your man saw it and threw a penalty," Stafford said. "... I understand that. But I've never in the history seen one turned over. Congratulations, man. First time in history that's happened."
It was certainly a key play in the game's outcome. If you saw the play, there's little doubt upon first impression that there was, indeed, pass interference committed by the Cowboys' defense. Detroit promptly shanked a punt after the non-call; Dallas took advantage of field position and scored to take the lead...and ultimately, the game. Think the rules committee might take a look at just what IS and ISN'T reviewable, or challengeable by coaches, in the off-season?
Thanks for taking the high road, Matthew. Your grace, if not your incredulity, could end up changing the game for the better.
*John Rooke is an author and award-winning broadcaster, and has been the Patriots' stadium voice for 22 years. Currently serving in several media capacities – which include hosting "Patriots Playbook" during the season on Patriots.com Radio for a 14th year – Rooke has broadcast college football and basketball for the past 26 years and is a member of the Rhode Island Radio Hall of Fame. *
Follow him on Twitter - @JRbroadcaster