Really? Is there any debate when it comes to considering a question that is on almost everyone's mind these days?
You've undoubtedly asked yourself this very question, and probably done so recently.  And don't think for a minute that at least some of the coaches haven't considered this question as well – because it's part of their job to do such a thing.
It's heresy, of course.  Football players play football, don't they?  If you've ever played the sport yourself, or know someone who has, it's a dumb question.  Of course you play 'em, because that's what football players do – they play football, if they're able.
How many times have you gone to work sick when you shouldn't have?  Why shouldn't football players have as much accountability put on their shoulders as anyone else in the work force?
Ah, therein lies the rub.  IF they're able.  And just who determines IF they're able?  The player?  Coaches?  Trainers or doctors?  The answer is all of the above, and even then, it's all predicated on something that Bill Belichick is fond of repeating.
"We'll do what we think is best for the team."
Belichick was asked at the end of his media session Sunday, after the Patriots' 33-16 win over Tennessee, about the possibility of sitting either Tom Brady or Rob Gronkowski in the 4th quarter after the result against the Titans was no longer in doubt.  His answer was fairly predictable, saying the team was "trying to win the game.  Just trying to win the game."
That will be his answer this week for the New York Jets, and it will probably be his answer the following week against the Miami Dolphins in the regular season finale.  But someone will ask the question anyway, and after a long, silent stare at the questioner, a similar response will probably be offered.
But let's jump a step here, and think of an alternative question that might elicit an actual, informational response:  What is the philosophy on playing or sitting players when a game means little-to-nothing on the overall standings?
It's a good question, and one where the answer can change from day-to-day, week-to-week or season-to-season.  This week, the Patriots already have themselves in a position where they know they'll have a first round bye for the playoffs, so a week off – a badly needed week off – is coming soon.
Could a few key players "resting" here and there help the team heal more quickly, and be healthy for a possible playoff run?
The overall #1 seed in the AFC is presently still at stake, with two weeks to play.  Is playing for the home field advantage throughout the playoffs worth the potential risk of further injury to players?
There are, of course, no guarantees.  Players are hurt every week, as that is the nature of this sport.  The balancing act for the coaches and players is a delicate one, 'less the sailing ship toward a possible championship suddenly tilt too far one way or another, and take on water.  No one wants to rock the boat here.
So, what's the story?  There are only 46 players on an active, game day roster.  This means in reality, there aren't many options, really.  Play 'em if you got 'em.  But consider the questions we've asked here carefully.
There's a good chance at least some of the Patriot coaches and players are doing the very same thing.
Sunday's game was a rather predictable result for two teams traveling in opposite directions.  And then, they played the second half.
Which team was the one headed for the playoffs, and which one was getting early tee times for the golf course?  It was hard to tell.
Perhaps the sloppy play was to be expected?  After all, it is Christmas week and few have probably finished their shopping.  There were a number of new names and faces out there, too, so the getting-to-know-you part with teammates was likely to resemble a fraternity party at times – a little wild and unruly.
I kid, of course.  Paying attention to detail is what the Patriots do as well as anyone in the NFL, but there was little of that going on in the 2nd half against the Titans.  While the new names and faces on the roster were undoubtedly a factor in the inconsistent play, there isn't a team like the Titans left on the schedule.
Next man – or men – up.  Excuses find themselves sitting on the sidelines at this time of year.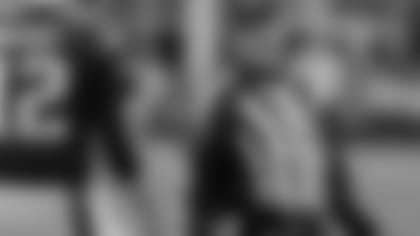 Who is reading the rule book?
Do the NFL officials actually read through the rule book?  Do they actually understand these rules?  Do they know that there is a reason for the scrutiny that they have been faced with for much of this season?
Do they care?  Um, no.  Reading the rules are one thing, but interpreting them are apparently quite another.  While Patriot fans can make a case for Rob Gronkowski being unfairly "targeted" with offensive pass interference calls this season, the OPI call against Keshawn Martin in the 4th quarter against Tennessee wiped out a potential 70-yard gain on a Brady-to-James White-hookup.
The rules state a penalty should be called when an offensive player impedes a defender's ability to play pass defense.  Further, the rule on pass interference reads:
"It is pass interference by either team when any act by a player more than one yard beyond the line of scrimmage significantly hinders an eligible player's opportunity to catch the ball."
Looking at the replay, Martin was well within that yard of the line of scrimmage.  But the officials threw a flag, anyway.
Hey, I love Walt "Tuck Rule" Coleman, who was the lead referee Sunday at Gillette.  But his crew needs to pick up the rule book and re-examine what constitutes offensive pass interference.  So should all of the NFL's officiating crews.  There has been more than enough inconsistency here for everyone.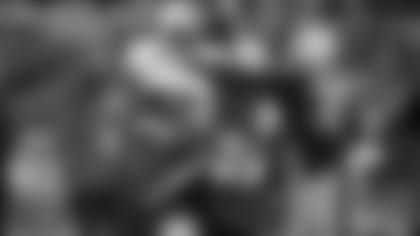 Three plays after the 70-yarder to White was called back for a "perceived" pass interference penalty, the Titans finally struck for a big play.  Zach Mettenberger found TE Delanie Walker behind the secondary for a 57-yard scoring play, momentarily breathing some life into a moribund offense.
In reality, the play pulled Tennessee to within 27-16 and within striking distance of the Patriots in a game they had all-but-lost.  Sure, the Patriots ended up winning, but the Titans did manage to pick on Logan Ryan a few times previously with Dorial Green-Beckham, too.
Can't do much about plays and calls that don't go your way.  Was this a simple loss of focus?  Losing focus in this instance didn't hurt, but doing so somewhere else sure could be hurtful down the line.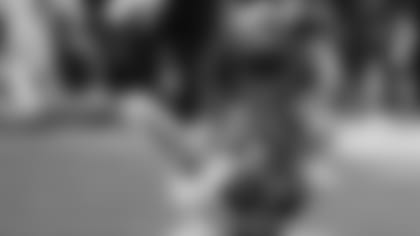 What do you make of the Odell Beckham-Josh Norman brouhaha(s) during the New York Giants game against the Carolina Panthers?
No one should expect players to act like choir boys, but there is also a respect for the game – as well as for your fellow competitor – that was clearly lost in this individual battle Sunday.  While both players played physically and certainly stretched the boundaries of legality on a football field at times, Beckham appeared to be most-bothered by the back-and-forth between the two.
Giants' coach Tom Coughlin said afterward there was some consideration to taking Beckham out of the game at one point, but with ability like he possesses, why would he?  Norman certainly played his man physically during the game, but it was Beckham who appeared to be the fire-starter most of the time.
Could the officials have ended this feud before it got started?  Certainly, but they failed to exert much control over anything through the entire game.  The end result was a win for the Panthers, who move to 14-0 on the season.  And the Giants playoff chances took the biggest hit, right to their chops.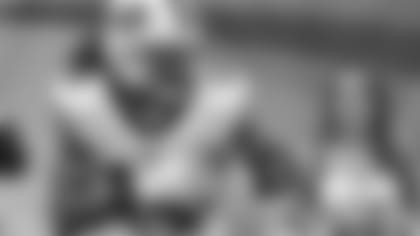 Buffalo was expected to make a serious run at the playoffs this season, the Bills' first under Rex Ryan as a head coach.  Those expectations crashed and burned Sunday, with the Bills official elimination from the playoff chase in a 35-25 loss to the Washington Redskins.
WR Sammy Watkins may or may not be a part of the immediate future in Buffalo, but you'd be hard pressed to find more brutal honesty from a player these days. "We need to call people out.  If I'm doing something wrong, call me out," Watkins told Tyler Dunne of the Buffalo News.  "If the line is doing something wrong or messing up, call them out.  If the defense is doing something wrong, the defensive line, the secondary, call it out.
"Because at the end of the day, we're doing it to win, not to get on somebody and make them feel bad," he continued. "We're grown men. This is our job. We get paid millions and hundreds of thousands of dollars.  Forget the money.  You've got to go out there each week and play for the guy next to you."
Amen, Sammy.  But now, even though it's not entirely your fault, someone in upstate New York is undoubtedly calling you and your teammates out.  Is anyone there listening?
John Rooke is an author and award-winning broadcaster, and is in his 23rd year as the Patriots' stadium voice.  Currently serving in several media capacities – which include hosting "Patriots Playbook" on Patriots.com Radio – Rooke has broadcast college football and basketball locally and nationally for 27 seasons and is a member of the *Rhode Island Radio Hall of Fame.  *
Follow him on Twitter* - @JRbroadcaster*