Is this what we've come to?
These days, if you don't take a side on an issue, you'll get pounded for it no matter which way you lean.  It's a sports talk radio cliché - you get off of the fence, pick a side, and defend your reasoning to the end.  This way, at the very least you'll see what direction your attackers are coming from.
But sit in the middle, and you could be a target for both sides of an argument.  And that's precisely where I am when it comes to considering this Patriots' "quarterback quandary."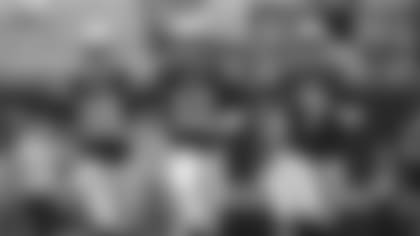 Is this really even an issue?  Why is having two (or three, or four) quarterbacks any kind of a problem at all, when it seems like most NFL teams barely have one?
It isn't a problem, or at least it shouldn't be.  In the short term, having a deep and talented roster of signal-callers - and let's throw Jacoby Brissett in there with Julian Edelman as well - is precisely what this team has worked toward.  Depth at several positions was addressed in the past off-season, including at QB, especially because of the impending indecision surrounding Tom Brady's eligibility.
We know how that turned out.  This team was prepared for the four-game suspension, which undoubtedly made TB12's decision to accept it easier to take.  He called it a "personal decision," remember?  
No one really knew what Jimmy Garoppolo could bring to this discussion until he actually stepped into game action, but there was educated reasoning behind the process.  The media and fans don't get to see what the coaches and players see through the normal course of practice and progress.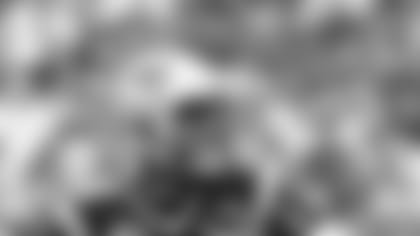 And Jimmy G. may have exceeded his expectations in several circles, based on the reaction to his mere game-and-a-half of play thus far.  Oh, he's been good, but is he ready for Canton yet?  
Come on.  No one knows if he's even ready to play this week against Buffalo, but we're already moving on from TB12 and into the future?  
Step away from the ledge.  Put down the phone, and move away from the keyboard.  It's not such a bad idea to have more than one capable quarterback.  When faced with such an unheard-of luxury, why is there a propensity to push it all away?  
Because we need finality?  Because all conflicts demand resolution?
Stop. The. Madness.  The Patriots thoroughly control - for the moment - whatever situation presents itself.  Is TB12 still your future?  Brady is under contract through 2019.  Is Jimmy G. the heir-apparent?  Garoppolo has two more years (this season and next) on his original rookie deal, which is a very manageable contract for the team.  What about Brissett?  Brissett is a rookie, and can potentially learn just like Jimmy G. has learned over the past two seasons as TB12's understudy for a future lead role.  
Forget the emotion involved, hard as that may be.  There is no perfect answer, including the one I currently offer.  Professional football is a special, unique game.  It is a rare game, and the men who play (and coach) it make it so, as legendary NFL Films voice John Facenda once intoned.  Football is cold, cruel and unforgiving.  
Seize the day, before it seizes you.
I understand the angst, or the urgency.  Don't let a good thing slip out of your grasp, or your control, right?  Get the future signed and sealed now, so the future can deliver later?
Can you predict the future?  Of course not.  Neither can the Patriots.  Could you trade away a future Hall-of-Famer?  It's been done before.  Can you possibly watch a future star ply his trade with someone else, and eventually sling his TD passes against you?  That too, has happened.  It could all happen again.
The beauty here is, it's not happening today.  Or tomorrow.  Or next month.  Next year is next year.  Based on the due diligence the organization has put toward building current team depth, my thoughts are - this team knows exactly what it's doing, even with current injury and uncertainty. 
So can we work on THIS year, first?
Thank you, but I'll sit this argument out.  I'm happy on the fence.  Keep 'em all, play 'em all, it doesn't matter.  When the time is right, maybe a move will be made here.  But right now, it's not about the future, it's all about winning with what you have.  
And the Patriots have plenty, as other teams are now aware.  So, this is what we've come to. 
Finding the rough in the diamond
Seriously?  There were things to nitpick on in a 27-0 win over a Houston team that was actually favored to beat you at home?
Of course there were.  But not too many.
It seems kinda crazy to think that Jacoby Brissett, for all of the pressure heaped upon his shoulders, could actually have played better.  But he could have, especially on the touch passes he attempted to throw to the end zone (especially on Rob Gronkowski's one TD target) and over-the-middle (overthrowing an open Chris Hogan).  
Still, Brissett was the first rookie QB to start at the position for the Patriots in 23 years, since Drew Bledsoe's days as a newbie.  His inexperience is our inexperience.  He pitched his team to a win, and that's what matters most.
While the defense hasn't (yet) allowed an opponent to score in the opening quarter, it did allow the Texans to convert on four of their first five 3rd down chances - before closing it out and allowing just two conversions on the last 10 tries.  
And the 3rd and 1 pass for the end zone from Brissett at the Houston six-yard line in the first quarter?  Josh McDaniels might re-think that call, given the opportunity to pound the pigskin behind an offensive line already tuned in to a running game plan, and LeGarrette Blount's current penchant for creating defensive headaches.  
No need to fret and over-think things.  Maybe just KISS 'em (Keep It Simple, Stupid) instead?
Oh, and one more nit to pick?  Speaking of over-thinking things, to the NFL owners (and the commissioner?) seemingly bent on rubbing New England noses into the mess known as Deflategate - as if to show the Patriots needed punishing for any prior transgressions (real or imagined) - you should now face an undeniable truth.
AFC East follies
A week ago, Buffalo spit the bit when it came to execution and results, losing at home to the New York Jets 37-31.  With almost everyone counting them out before this week's kickoff, the Bills got serious against Arizona.  
They also got great play from their defense in forcing Carson Palmer into five sacks and four picks in a 33-18 bounce-back win.  And it didn't take long afterward to see where Rex Ryan's focus remains.
"I don't care who plays quarterback.  Steve Grogan can play quarterback," Ryan said, looking ahead to playing the Patriots next week, and the uncertainty the team has at quarterback.  "If (Bill) Belichick's playing quarterback, we're coming after him." 
If (Bill) Belichick's playing quarterback, we're coming after him.  - Rex Ryan
The Jets, meanwhile, crashed and burned at Kansas City in a 24-3 debacle that probably should have been much worse than the final score indicates.  QB Ryan Fitzpatrick threw six interceptions, and the Jets committed an unheard-of EIGHT turnovers in the game.  
"It wasn't just Ryan.  I can name a bunch of people and I can start with the coaches too," coach Todd Bowles said.  "It was a (expletive) game plan, (expletive) execution, and it was (expletive) all around."
The line of the week wasn't that one, however.  It might have come from Jets' ESPN.com reporter Rich Cimini: "Unofficially, Bowles had almost as many expletives in his postgame news conference (five) as Fitzpatrick had interceptions (six)."
The Jets next three opponents (Seattle, at Pittsburgh, at Arizona) each made the playoffs last season.  The Jets, alas, did not.  Still, plenty of time to re-group remains - or, time enough to add a few more (expletive) choice words to the vocabulary.
John Rooke is an author and award-winning broadcaster, and is now in his 24th season as the Patriots' stadium voice.  Currently serving in several media capacities - which include hosting "Patriots Playbook" on Patriots.com Radio - Rooke has broadcast college football and basketball locally and nationally for 28 seasons and is a member of the Rhode Island Radio Hall of Fame.