It's one of the most misunderstood occurrences during an NFL season, the football version of being force-fed a spoonful of castor oil.
Fans can't possibly enjoy it or embrace it, if the team they follow is playing well.  The natural tendency is to want to keep things rolling, and this current Patriot team may be a perfect example of that sentiment.
But if a team is struggling, it can be a welcome respite.  Broadcasters who work week-to-week don't much like it, because if some don't work they don't get paid.  Other media still have jobs to do, although without directly preparing for the next game the news can often be a little more difficult or tedious to traverse.
League personnel may get shifted around from site to site, and some may get the week off.  And the players and coaches?  They'll tell you they love it, with the hope of simply resting up or healing injuries.
"It," is the bye week.  Every team in the NFL has to take one at some point during the regular season, turning a 16-week schedule into 17-weeks ostensibly to increase television inventory.  The week away from play began in 1990, and in 1993 there were actually TWO bye weeks over the course of an 18-week schedule.
Can you imagine that today?  One week off is bad enough.  Two would be mutiny, I tell ya'.
The bye week is placed into the NFL regular season schedule between Week 4 and Week 12, a system started in 2002 when the Houston Texans' arrival brought the number of teams to an even 32.  When the league had an odd number of teams, the bye week was a necessity.  But the now-lengthier regular season, combined with the physical nature of the game makes the bye week more of a practical necessity.  No longer is the "bye" a mere scheduling oddity for TV and/or monetary purposes.
The problem from this corner, however, comes in the actual timing of the mandatory day off.  Getting a week off in Week Four?  Didn't we just start this season, like, a couple of days ago?
The past couple of years, the Patriots' league-mandated bye week occurred more toward the middle of the schedule, so there were few (if any) complaints about taking some brief time away from the grind.  Even this year with the pre-assigned time off coming earlier in the schedule, no player or coach would or could willingly refuse it.
But once the season starts up again, there will be 13 straight weeks of blocking, tackling, hitting, bruising and even more potentially injurious play without the benefit of a week's rest – the longest such streak that any team in the NFL will face.  And absolutely, that's just part of the game.  But is it more advantageous for teams who hold the bye toward the middle or end of the schedule?
Well, perhaps in thought only.  In reality, the overall bump for a team coming off of an early bye week is actually slightly higher than it is for those having a later bye.  The Patriots, you might recall, actually had an earlier bye during their Super Bowl winning season in 2004 after having a later bye (Week 10) in the 2003 Super Bowl season.  The difference is almost negligible overall, based on play since 2002.
What is known, however, is that teams who have a week off tend to play well when they do return to the field.
The Patriots, for instance, are 11-4 after the bye since Bill Belichick became head coach.  Somewhat interestingly, however, the team is just 2-2 over the past four years after the regular season week off.  But in the previous nine years from '02, New England was 8-1 after the bye, with an 8-game winning streak between 2003 and 2011.
Currently, four teams usually get the week off between Week 4 and Week 12 (only NE and Tennessee were off this week, six teams will take Week 9 off).  You might find a fix for having to swallow this bitter pill of a sudden stoppage in play, if the NFL simply added two more teams to the sidelines each week.  That would shrink the number of weeks to the schedule that keeps any team on the sidelines, and push the existing bye weeks more toward the middle of the schedule.
Or, we can just take our medicine as it is and move on.  Call it a nuisance, call it a necessity, call it an inevitability.  Just call it misunderstood, too.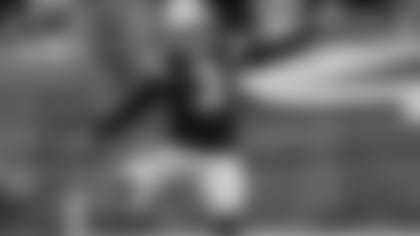 Getting in a few kicks, literally
Was it just me, or did it seem like every time you switched the channel or watched another highlight, someone this week missed a kick?
NFL Media Research came up with the total after Sunday's play had completed – 18 missed field goals and extra points, combined.  That total isn't a record for one week, however.  In fact, the 18 misfires are just the second-highest total since 2010, after 20 kicks went awry during Week 10 of 2011.
Is the longer extra point attempt – and there were four more misses Sunday – having an effect on field goals?  Perhaps.  The 33-yard PAT certainly has kickers considering angles a bit more than the former 20-yard chip shot.
14 missed field goals during Week 4 play isn't even close to the most misses in a single week since 2010, as there were 19 botched attempts during that fateful Week 10 in 2011.  Football Perspective followed up by tweeting there were actually 35 missed field goals during one fateful October Sunday in 1967.  So let's keep this latest trend in perspective – there are usually more missed attempts LATER in the season as the weather generally turns nastier.  We could be in for quite the ride as 2015 progresses.
Here's what we do know right now – league wide, NFL kickers are connecting on 83.5 percent of all field goal attempts, which would be the lowest percentage since 2011, when 82.9 percent of all field goals were successful.  And the new, long-distance extra point is still good 94% of the time, but if that percentage holds true, it would be the lowest total since 1982.
Perhaps the Patriots' off-season investment in Stephen Gostkowski was a shrewd move.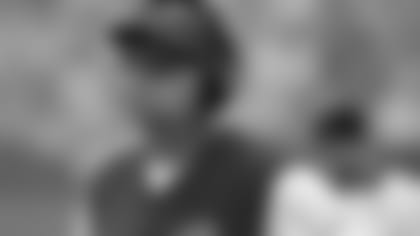 Bills' bullying their way to the loss column
Make no mistake about it, Rex Ryan and the Buffalo Bills are becoming the bullies of the NFL.  Ryan has said that's what he wants.  The problem, however, is that every time they kick sand in the face of an opponent, a yellow flag appears.
17 more hankies flew onto the field Sunday for the Bills during their 24-10 loss at home to the New York Giants – and those were just the accepted penalties.  Through four weeks (and a 2-2 record) Buffalo has had 57 penalties accepted against them, which leads the NFL.
And if that weren't enough, the Bills also have a combined total of 13 unnecessary roughness, unsportsmanlike conduct or taunting penalties accepted against them.  Not only does that total lead the league so far, but no other team has more than six such penalties called.
Before we anoint Coach Ryan as the singular problem here, consider that Buffalo was already one of the most-penalized teams in the league a year ago.  But when flags are flying at this rate, and they're a leading cause of offensive inefficiency and defensive inability?  Perhaps a little discipline might be in order.
"Can you play a lot smarter? Absolutely," Ryan told ESPN.com's Mike Rodak. "But I'll take a team that can fight over a team that won't -- that will sit back and take it -- any day of the week.
"The discipline things?  I get it.  When you have 17 penalties, that's obviously a sign of lack of discipline," Ryan added, "so write it the way you want to write it."
Ok coach, we will.   The 57 flags are also the most for any NFL team through the first four games of a season in at least 10 years.  If you were 4-0, it might be different.  But right now, the officials are calling your bullies out on the playground.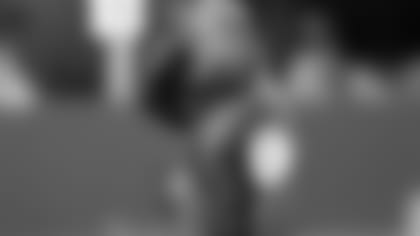 Not to be outdone, in Miami and Indy…
We're at the quarter pole of the 2015 season, and already the horses in Miami and Indianapolis have thrown shoes, so to speak.
The Dolphins reacted to a 1-3 start following their 27-14 London loss to the New York Jets by firing coach Joe Philbin, and replacing him with tight ends coach Dan Campbell.  There's a twinge of irony here, only in that the Phins lost to a Jets team led by first-year head coach Todd Bowles – who was passed over for the Miami job in 2011 after Tony Sparano was fired.  Bowles went 2-1 as interim head man in Miami.  Anyone re-thinking that decision a little late, maybe?
And in Indy, were the players wearing throwbacks?  Because one security guard at Lucas Oil Stadium decided to take it upon himself and deny female, credentialed reporters access to the Jacksonville locker room this past Sunday.  Women have had locker room access in men's professional sports since the 1980's.
Joey Chandler, a female reporter for the Tuscaloosa (AL) News, tweeted "It's still 2015, right?" after she and two other female reporters were initially blocked from doing their jobs in the aftermath of the Colts' 16-13 win over the Jaguars.  Eventually, the women were allowed admittance to complete their assigned tasks, and were later offered apologies by both Indianapolis and Jacksonville staffers.
The women were reportedly at the game as part of the Associated Press Sports Editors' sports media diversity weekend.  Women have certainly come a long way, baby, when it comes to equal access in the media.  In some places, however, it seems they still have a little ways to go.
John Rooke is an author and award-winning broadcaster, and is in his 23rd year as the Patriots' stadium voice.  Currently serving in several media capacities – which include hosting "Patriots Playbook" on Patriots.com Radio – Rooke has broadcast college football and basketball locally and nationally for 27 seasons and is a member of the ****Rhode Island Radio Hall of Fame***.  *
Follow him on Twitter* - @JRbroadcaster*