"Don't just be in the game. Win the game."
The No.1 U.S compression wraps and tapes manufacturer, Healit™, has joined forces with the New England Patriots to bring fans health, fitness and Patriots-inspired content throughout the 2017 season.
Healit™ systems are the next generation of therapeutic sports and medical compression wraps. Their unique self-adhesive compression wraps and tapes are designed to prepare the body, prevent injury, protect against re-injury and enhance performance. Healit™ wraps and tapes help to reduce swelling, improve blood flow and increase oxygen and nutrient delivery to damaged tissues so you can go faster, work harder and last longer.
The "Patriots Wrap-Up presented by Healit™" will be available on_Patriots.com_and Patriots social media channels throughout the season. Additionally, Healit™ will have a monthly series published right here on the Lifestyle section of_Patriots.com_, in which Patriots fans are provided with beneficial health and fitness tips.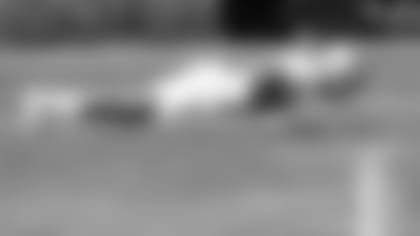 Preventing Injuries and Protecting Your Body in Preseason
Truth be told, most of the injuries we endure can be avoided by getting the basics of training right. Too often though, things like stretching, regular sports massage, and creating proper training schedules are overlooked, as we focus only on the things that we enjoy. 
We are all guilty of it, especially when we manage our own programs. There is no excuse not to change your approach, if it means being at the top of your game when opening day comes around. 
This is the time to create good habits and reprogram your mind to do everything you can to prevent injuries and protect your bodies in preseason.
Common Injuries in Preseason
The most common injuries in preseason are sprains, strains, and stress fractures. More often than not, these injuries occur from unforgivable things such as a lack of warm-up, over-training, or putting excessive stress on tendons, joints, bones, and muscle through poor technique.   
Reducing the Risk of Injury
It's unbelievable how many times we see people training in inadequate clothing, especially when it comes to footwear. When thinking about cardiovascular and dynamic weight training we must create stability. Without the correct support your posture will be compromised and the risk injury will increase. High quality boots and sneakers will drastically reduce your chance of picking up an injury.
*Don't Skip Your Warm Up
*About 10 minutes of light cardio will increase blood circulation and go a long way to reducing the risk of strains and tears. It may be boring, but getting your muscles ready for the exertions of a game is a must for any athlete.
Compress for Success
When it comes to using compression the name of the game is proactive prevention. Compression wraps help you manage your range of movement and enhance blood flow to the muscles to avoid hyper-extension and reduce injuries associated with muscular fatigue.  
*Strengthen Core Muscles *Conditioning exercises should be used alongside compression support in order to strengthen muscles and protect joints during preseason. When you strengthen your muscles, you help your tendons and ligaments move in a more controlled manner, placing the joints under less stress and reducing the risk of injury. 
*Improve Your Flexibility *Ignore flexibility at your peril ... especially those of you that are about to step into the fray of a grueling season. Flexible joints require less energy to move through a greater range of motion meaning better joint function and increased blood supply for better muscular performance and reduced risk of strains and tears. 
Assess Your Technique
Good technique is immensely important to injury prevention. Tackling with the wrong head position or running with a pronation or supination could seriously undermine your performance. Compression wraps can be used on parts of the body that cause poor technique to improve positioning and reduce the risk of injury while improving performance. 
It's no good putting all the hard yards into preseason training if injury keeps you out of the game. Your body needs to be looked after and that begins with getting the basics right. Read more at http://bit.ly/HealitSystems and don't forget… Healit™ compression wraps and tapes are available at www.healitwrap.com/shop. 
Patriots fans get 10 percent off all orders and FREE shipping when you enter the code PATRIOTS10 at checkout