If Logan Ryan finds himself matched up with Falcons wide receiver Mohamed Sanu in Super Bowl LI, it will be a familiar feeling for the Patriots cornerback.
Ryan and Sanu were roommates during their overlapping college days at Rutgers University in New Jersey.
"He was a good roommate. He was clean, cordial, on-time if we had to go somewhere," Ryan recalled. "That's respectful. I'm a cordial guy, too. We were roommates for two years and then he moved off-campus. It was a four-person suite, so, we had two people in each. He was in the other room, but it was all the same suite. We spent a lot of time together."
Sanu actually began his Rutgers career in the defensive backfield with Ryan, but the Scarlet Knights soon found themselves with a need for wide receiver depth and moved Sanu to the other side of the ball, where he quickly flourished as a true freshman. Sanu caught 51 passes for 639 yards and three touchdowns that year (2009).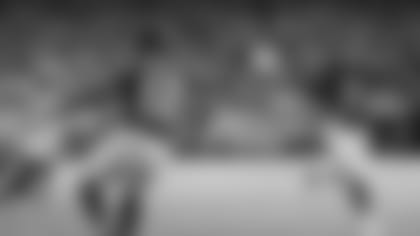 "He was a great safety. I think he'd probably be a great NFL safety, honestly," Ryan continued. "He's a great athlete, but he had to move. We had a need on offense and he became our best player on offense. That shows the type of athlete he is."
In Rutgers practices, Ryan frequently covered Sanu, so, a potential matchup will be nothing new to either player.
"He won his [share of practice battles], I won mine. We'll see what happens at this stage. He's a great guy. Our friendship is our friendship. We're both competitors on the field. We competed hard at Rutgers every day, and that's how it's going to be on [Super Bowl] Sunday. Whenever I'm on him, if I am, I'm going to try my best and do what I need to do for our team. We'll shake hands after, I'm sure."
Sanu left Rutgers after three seasons – Cincinnati drafted him in the third round in 2012 – while Ryan stayed on for another year thereafter before the Patriots selected him in the 2013 NFL Draft. During free agency this past offseason, media reports suggested that there was mutual interest between the Patriots and Sanu, but he ultimately signed with Atlanta.
"Yeah, I'm happy for him. He's carved out a nice career," added Ryan. "I know he's excited. I talked to him a lot during free agency. He was excited about Atlanta."
Has there been much conversation between them recently?
"After we won the AFC Championship, I [text messaged] him the little emoji of the two eyes [wide open], and he gave me that back," Ryan smiled. "That's all that's been said. I'm sure we'll meet up [in Houston] and try to get a picture of our kids together. It'll be cool."
Bennett heading home
Nine-year NFL veteran Martellus Bennett, in his first year with New England, will be playing in his first Super Bowl next weekend. The game will mark a homecoming of sorts for Bennett, who grew up about 2-and-a-half hours west of Houston in Taylor, Texas and played collegiately at Texas A&M.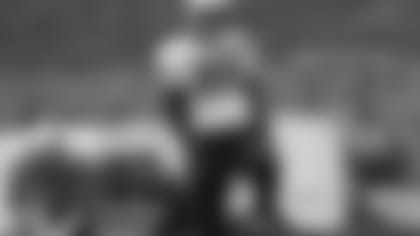 "It's pretty cool. I'm excited about it," the tight end admitted Friday. "In Texas, if you didn't play football, you were a weirdo. I always tell people, 'In Texas, [priorities are] oil, football, then God.'"
Naturally, participating in the Super Bowl, football's ultimate contest, would be an occasion for Bennett to reflect on his pro football journey, which has taken him from Dallas to the New York Giants, then Chicago to now New England.
"I have that moment before every game," he maintained. "Being in the moment and being present. One of my favorite parts of the game is when the planes fly over the stadium. It just reminds me of everything I went through to get where I am. Looking at my teammates and the guys on the other team's sideline. I always think about that. I'm sure this won't be any different for me."
Practice Report
After donning full pads on Thursday, the Patriots went without pads at all during their Friday walkthrough session, which was held at their indoor practice facility behind Gillette Stadium.
Safety Nate Ebner, who's dealing with the aftereffects of a concussion suffered in the AFC title game, made an appearance after not taking part at all yesterday. He was spotted in the locker room as well the past two days.
New England will practice in Foxborough two more times this weekend before flying to Texas on Monday.