Patriots Linebacker Roster*: Akeem Ayers, Jonathan Casillas, Jamie Collins, Darius Fleming, Cameron Gordon, Dont'a Hightower, Rufus Johnson, Eric Martin, Jerod Mayo, James Morris, Deontae Skinner, Chris White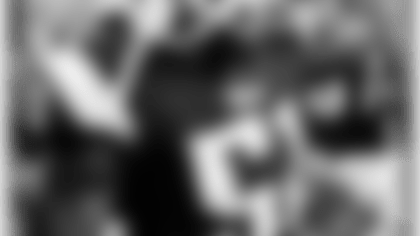 For the second consecutive year, the Patriots lost Mayo to a season-ending injury in Week 6, yet the club still managed to advance to the AFC Championship both in 2013 and '14, winning it all earlier this month. Mayo, at the moment, is New England's third-highest cap figure on the roster, meaning he could be approached to restructure his contract.
However, the Boston Herald recently reported that Hightower underwent offseason surgery on his right shoulder and could be sidelined for the next six or seven months. It's unclear how far along Mayo is either in his rehab from a severe right knee injury.
Collins, meanwhile, emerged as a key player in this group in just his second season, teaming with Hightower to lead the linebacker corps. Ayers and Casillas, both picked up by New England in mid-season last year, had immediate, positive impacts on the Patriots defense.
Beyond them, though, the roster is young, inexperienced, and somewhat banged up (Morris and Gordon spent their rookie campaigns on IR), although Skinner, who bounced back and forth between the practice squad and active roster, started a game and saw action as a sub in the first half of the year.
Potential Free Agents: Ayers, Casillas, White, Justin Houston, David Harris, Rey Maualuga, Brian Orakpo, Brooks Reed, Kroy Biermann, Dane Fletcher
Ayers, Casillas, and White (predominantly a special teams contributor) are scheduled to hit the free agent market on March 10. Ayers and Casillas would be welcomed back, but only as valuable depth.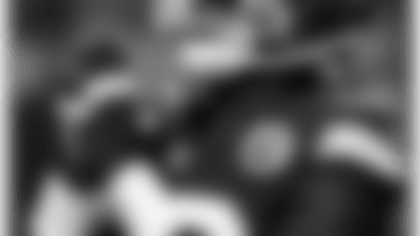 Houston and Harris, meanwhile, would be ideal additions to New England's linebacker. Houston is that classic "tweener" who could be utilized as both an OLB and a DE, depending on the personnel on the field. He'd bring with him an average of 12 sacks per season. And Harris has been a durable, dependable playmaker for the Jets for eight seasons and would also look great in a Patriots uniform.
Orakpo is coming off a season-ending pectoral injury suffered last October, but would still be an intriguing OLB option for New England, as would Reed. Maualuga, an inside force, could also be enticing with Hightower and Mayo on the mend.
The next tier includes players like Biermann (age 29), an experienced veteran who had one of his best seasons a year ago in Atlanta. Same could be said of Herzlich, to a lesser degree, with the Giants.
Players like White are a dime a dozen, but his experience in the system could be a plus in his column, although someone like Fletcher, the former Patriot who was in Tampa last season, could be more attractive to New England.
Bottom Line Here: Quality depth remains a concern here for the Patriots.