Not that you need a reminder at this late date in the drawn-out proceedings, but the names to know at quarterback in this year's NFL draft are Clemson's DeShaun Watson, North Carolina's Mitchell Trubisky, Notre Dame's Deshone Kizer, and Texas Tech's Patrick Mahomes. But 50 years ago this spring, one of the most memorable and talent-laden draft classes in NFL history featured just two passers who were considered must-haves: Heisman Trophy-winning Steve Spurrier of the University of Florida and Purdue's Bob Griese, who had led the upstart Boilermakers to an upset Rose Bowl win over USC.
Can it really be that five decades have passed since Spurrier — affectionately known these past 25 years or so as the "old ball coach'' — was the acclaimed first quarterback taken in the draft, a prospect so coveted the San Francisco 49ers were willing to ship three veteran players to Atlanta in exchange for the No. 3 spot in the opening round, selecting the versatile and gifted Gators quarterback?
For a variety of reasons, Spurrier's 10-year NFL career never lived up to the hype it began with, but in early 1967 he was the belle of the ball at the game's most pivotal position, going one spot ahead of Griese and besting him in the draft just as he had in the Heisman voting the previous fall. Alas, as fate would have it, it was Griese who would go on to have a Hall of Fame career with the Dolphins — one of a whopping eight members of the 1967 draft class enshrined in Canton — while Spurrier languished on the sidelines in San Francisco for most of his nine seasons as a 49er, becoming one of the most celebrated punter/backup quarterbacks in league annals.
The landmark 1967 draft was the first common NFL-AFL draft after the merger agreement, and the 17-round affair was a trade-filled and fascinating one for pro football's 26 teams. The intrigue began with the still largely unanswered question of why the 49ers would go to so much trouble to select Spurrier given the presence of entrenched veteran quarterback John Brodie, who was then 10 seasons into an accomplished 17-year career with San Francisco? And you can't help but wonder if Spurrier ever have become the widely revered and revolutionary offensive coaching genius he was at the college level if his NFL playing career had taken a different track?
For those football fans who know him only as the visor-wearing (and throwing) mastermind of college coaching at Duke, Florida and South Carolina, Spurrier's eventful entry into the NFL 50 years ago is an entertaining tale worth telling. Five decades after it unfolded, for the most part in semi-obscurity, here's a retrospective of that long-gone 1967 draft that featured Spurrier and Griese near the top of their class, and its aftermath, in the words of some of those who recall the proceedings.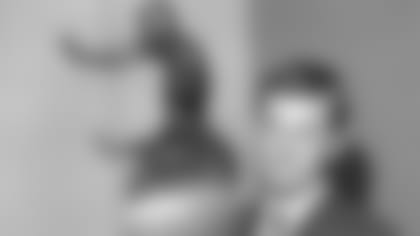 Hard as it is to imagine now, given the over-exposed behemoth the NFL draft has become, but in 1967, it was a quaint little affair, conducted over the course of March 14-15 — on a Tuesday and Wednesday, for crying out loud — at the Gotham Hotel in New York City. It was a mere two months after Super Bowl I, when the NFL's Green Bay Packers routed the AFL's Kansas City Chiefs.
The draft, of course, wasn't on two different TV networks back then, and there hadn't been months and months of build-up thanks to an Indianapolis scouting combine (didn't exist), a string of pro-day workouts (ditto), and scores of mock drafts (mock what?). The draft was essentially a bunch of folks sitting around in a hotel ballroom waiting for someone to write the names on a chalkboard. Pretty riveting stuff, eh?
And yet, there was action aplenty, as the top three spots in the first round all changed hands before the picking began. The NFL's new expansion team that would start play in 1967, the New Orleans Saints, swapped the No. 1 pick to powerful Baltimore eight days before the draft started. The Saints got ex-Colts backup quarterback Gary Cuozzo and Baltimore snagged Michigan State defensive end Bubba Smith. The No. 2 Giants swung a huge deal with Minnesota on March 7, with the Vikings giving New York quarterback Fran Tarkenton (for now) in exchange for the right to take Michigan State running back Clint Jones second overall.
And then came the 49ers' move on Spurrier. Atlanta, just one season into its expansion existence, held the No. 3 slot originally. But the Falcons had selected Texas A&M-Kingsville quarterback Randy Johnson in the first round of the 1966 draft, and presumed they had their franchise passer. So on the morning of the draft's opening day, they sent their first-round pick to San Francisco in exchange for receiver Bernie Casey, defensive lineman Jim Norton and offensive lineman Jim Wilson. Casey, his successful Hollywood acting career having already taken off, was dealt to the Rams that July, and Norton and Wilson only played a combined 28 games for Atlanta before moving on.
The news came and you could have knocked Spurrier over with a feather.
I said, 'Hell, why'd that happen? The 49ers? What do they want with me?' - Steve Spurrier
Steve Spurrier, University of Florida: Most all the Florida Gator players, we had local attorney we used kind of like an agent, Bill O'Neal. We all called him 'Uncle Willie,' that's what he went by. So I was sitting there in Uncle Willie's office in Gainesville (Fla.), and I remember hearing him say the 49ers just got you. And I said, 'Hell, why'd that happen? The 49ers? What do they want with me? They never even talked to me once. They have John Brodie there.' It was a pretty interesting situation.
They took me to be the backup (quarterback). They said we want you to back up John Brodie for a few years and then you'll be ready to go. And that was it. You didn't have much choice. The AFL was around but now they had a common draft. I didn't think too much about it. I said I guess I'm going to the 49ers, and they emphasized I'd be the backup for several years and go from there. I guess I mentally prepared myself to be a backup for a while, but then later on I sort of got a little urge to play here and there.
In hindsight I'm glad I was a backup for a lot of years, because it definitely lengthened my time in the NFL to 10 years. And I got out very healthy. I had one knee surgery and one shoulder injury, but other than that, I don't think I ever had a concussion or anything like that. But all those years as a backup, it had a big impact on my career.
Bob Griese, Purdue University: Well, this was '67 and it wasn't on ESPN, and they didn't have all these mock drafts, so I didn't really know what to expect. It was the spring of my senior year, and I'm going to graduate soon. I think I had a job interview scheduled with some company that had come to campus. I majored in industrial management, so I'm thinking I'll go to work for Johnson & Johnson or Procter & Gamble, some company like that.
The way I found out I was drafted was my offensive/quarterback coach, Bob DeMoss, saw me in the hallway as we were passing, like we had done a million times, and he kind of looked down at me and said, 'Hey, congratulations. I hear you're going to Miami.' Just like that. I mean, nobody called me. The Dolphins didn't call me. The NFL didn't call. The writers, the media, nobody called me. I said, well, all right, I guess I'll go down there and play for a little while, three or four years, and then get on with my life's work.
When I was taken fourth by the Dolphins, I kidded (Miami general manager) Joe Thomas after the draft. I said 'You're the Miami Dolphins in Florida and Steve Spurrier just won the Heisman a few miles north of here. It's a damn good thing for you that San Francisco drafted him or you would have had to take Spurrier.' He was like, 'Oh, no, no. I knew I wanted you all along.' He said even if Steve Spurrier was available I was still going to take you. I said yeah, sure, you're full of it.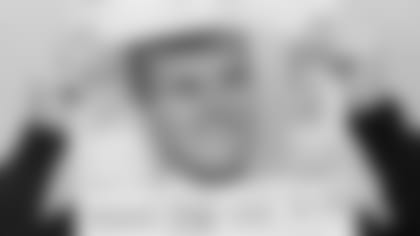 Kay Stephenson, former Buffalo Bills head coach and Spurrier's senior backup at quarterback for Florida: Spurrier was the first quarterback taken and I think me and all my peers felt he would be. But there was obviously quite a bit of talk amongst us players that Steve went to San Francisco, which was a little surprise to everyone, that he would go there. They had Brodie and (former University of Miami quarterback) George Mira was there, too. We were familiar with both of those guys. We thought he'd be a high pick, but it was a little strange to hear San Francisco.
Gene Peek, former Gators receiver/tight end and teammate of Spurrier: When they talked about the potential No. 1 quarterback in that draft, it was always Spurrier and Griese. There was no question in the country those were the two most talked about quarterbacks. But the draft was nowhere near the spectacle it is today. It just kind of took place and everybody said, 'Oh, yeah.' I think a lot of people wondered would the country boy from the South (Spurrier) be able to win out over Griese, who had such a big year out in the Midwest.
I thought it was an interesting pick on the 49ers' part, but like any franchise they were looking for an outstanding talent they could groom for the quarterback position. I think the performances that Steve put on as a total all-around athlete, a guy who could kick, punt, pass and run when he had to, as well as him being a tremendous leader, I think those are the things the 49ers saw in Spurrier and I think that's why they went for him first.
Cas Banaszek, ex-49ers offensive tackle, and a 1967 draft classmate and fellow first-round pick with Spurrier: I knew of Steve even before that, because we had played Florida my junior and senior year at Northwestern. And we would play together for the college all-stars against the Green Bay Packers that August in Chicago. I know we couldn't believe it when it was the 49ers who took him. You'd have to think maybe they took him with an intent of trading him or trading Brodie. But John was still in his prime.
And you know, to be honest, I don't know if Steve was as good as Brodie, if you put them both side by side. John was good. Steve was too, but he was a college quarterback when he came in. He wasn't a pro quarterback. He didn't have as strong an arm as Brodie. Steve was just a great athlete, a wonderful athlete. And you know what he was? He was a winner. He knew how to win. In everything he did, he had that attitude like I'm not going to lose, simple as that. That's what you got from Steve.
In a truly bizarre twist, the 49ers had drafted Brodie out of Stanford in that same No. 3 overall slot in 1957, exactly 10 years before they took Spurrier to seemingly replace him. But as big a reputation for big-game heroics as Spurrier carried into the NFL, he wound up starting just 26 games in his nine-year career in San Francisco (going 13-12-1), while Brodie started 78 games, including the playoffs, in the seven years the two were teammates.
The superb athlete he was, Spurrier was relegated to handling the 49ers full-time punting duties for most of his first four seasons in the NFL, an unprecedented and humbling turn of events for a former Heisman-winning quarterback and No. 3 pick in the draft. Still, Spurrier recalls his San Francisco years fondly, and surprisingly credits them for his later coaching success.
I think I would rather get my experience on the field than watching on the sideline. - Bob Griese
Spurrier: John (Brodie) and I became really good buddies. We played golf together, played cards, hung out after games even though there was a 10-year difference. We got along well, and as I think about it now, being a backup quarterback may have helped me as a coach. I was always on the sideline watching the game the way a coach watches it. I was sort of used to watching coverages and so forth, watching the secondary to see what they were playing. I think it really did help me quite a bit as a coach being on the sideline all those years and watching and so forth.
I remember one time Brodie came off the field and he said "What coverage is that they're playing?'' And I said, "Brodes, they rolled up on both sides. It was a Cover 2 and nobody played Cover 2 until about 1970.'' I said they rolled up here and they rolled up the other side too. So he couldn't throw that little quick out, and he used to throw that as well as anybody. Well they took that away from him and he said, that doesn't make sense, they can't do that. And I said "Well they just did.'' And of course, Cover 2, everybody plays it now, but that was sort of the first time it came in.
Banaszek: I was there with Steve in San Francisco from the start, and we didn't know what to expect. But Steve handled it all beautifully. He was a good friend, and he played his role perfectly. He was ready to go whenever he was needed. In nine years together I never heard one negative thing from him. He and John (Brodie) appeared to be friends. We all used to always go out after (training camp) practice in Santa Barbara for a couple of beers, and John and Steve would go out together. I never sensed any animosity. But he didn't play much for four or five years, and he was the Heisman Trophy winner! Give me a break. That doesn't happen now a days. You probably would have gotten traded or something.
Griese: Steve went to San Francisco and our situations were two entirely different things. He was going to sit behind a guy who was one of the best quarterbacks in the league at the time, and I was down in Miami, playing right away for a bad team. But I think I would rather get my experience on the field than watching on the sideline. I got my shoulder tore up a couple times, and had a knee injury, but I was running for my life and I think I'd rather do it that way than sit and watch the way Steve did it.
But that's a great observation he makes about it helping his become a better coach for sitting on the sideline. Nobody wants to sit on the sideline, but he made the most of that and that was kind of ingrained in him. Whereas what I did, I think it made me a better player getting out there, even if I was under constant pressure. Those three years that I was running for my life helped me be successful in a way, and Steve's first three years the way he had to spend it, helped him be a great coach down the line.
Peek: That's just another aspect of his perspective, that he always looks for the opportunity in everything. He wasn't playing much at that point, but he used that opportunity to learn from Brodie and from the coaches how to win football games from the sideline.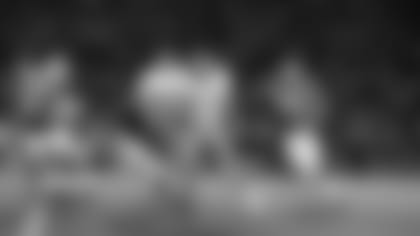 In reality, Spurrier was sentenced to the sideline for most of his first five seasons in the NFL, from 1967-71. He started just six games in that five-year span, throwing six touchdowns among his 204 passes. But then he got his long-awaited break five games into the 1972 season, when Brodie suffered a badly sprained ankle. Spurrier took over for the two-time defending NFC West champs and played superbly, leading the 49ers to a 6-2-1 record in his nine starts, and making the cover of Sports Illustrated as San Francisco rallied to win the division again.
Alas, the 37-year-old Brodie came off the bench in the regular-season finale to rally San Francisco to a win over Minnesota, then resumed his starting role against Dallas in the divisional playoffs, a game the 49ers lost to the visiting Cowboys, blowing a 15-point fourth-quarter lead. It would be Spurrier's only sustained success of his pro career.
Peek: Steve performed really well in '72. He made that run and then Brodie comes back and it's kind of like they forgot what he had done during that time. If he had a longer chance, I think he would have been a bigger name in pro football. But they did get to see him like we saw him at Florida, at least for part of his career. He had a great season for them. I wish he had been given more of an opportunity to follow up on that, but it didn't happen. It's totally different world now. It wouldn't happen that way today.
Spurrier: That was the highlight of my 10-year career. Brodie came back for the playoffs and I understood that move. But he retired after the 1973 season and I was scheduled to be the starter in 1974. But I'll be danged if in the last preseason game of the year — and we played six preseason games back then — I dislocated my shoulder playing against the Rams and missed most of the season. Why we played the Rams twice during the regular season and again in the preseason I'll never know.
But my favorite game as a San Francisco quarterback occurred against the Rams in 1975. We were like 2-5 and they were 6-1, and they basically owned us. The Rams had beaten us 16 out of 17 games since I got to the 49ers. I went to the coach, Dick Nolan, that week and said, "Coach, we're playing the Rams down in L.A. and I'd just like to ask you if I can play the game. I'd like to start it, maybe let me call the plays and put some plays in during the week. We've got nothing to lose.''
He came back the next day and said okay you get to play. Any way, we ended up winning 24-23 on a 54-yard field goal by Nick Mike-Mayer with about 30 seconds left. I threw for three touchdowns and almost 300 yards, and that was my all-time NFL highlight right there. After that I went back to being an average to below average quarterback. But one of the San Francisco writers (Ron Fimrite) said you'd have to have been there to believe it. Spurrier actually looked like a decent quarterback.
Larry Smith, former University of Florida and Los Angeles Rams running back, himself a first-round pick in 1969: We played against Steve a lot when I was with the Rams (from 1969-73) and it seemed like even when he was a punter he always gave us a really tough time and played well against us. It was a 40-man squad back then, so he punted for them and that's huge to save a roster spot. He just had all these intangibles that worked well for him.
But in the NFL, they say you've got to be in the right place at the right time, and some guys get opportunities and others don't. It's sort of luck of the draw, and it just happens that Brodie was there when he was in San Francisco, playing in front of him. But I'm still one of his biggest fans. He did just a terrific job as a quarterback at Florida. He was always calm, never lost his composure. I know when he coached he got a little excited, but as a quarterback he was always confident and composed. Just a great teammate.
There were occasionally other memorable days in Spurrier's 1967 rookie season, but not of the highlight variety. Like the time he first discovered the uniqueness of old Kezar Stadium, the 49ers' dilapidated home from 1946-70.
Spurrier: High school stadiums are better than Kezar was. It was a dump. It'd seat maybe 40,000 and the sea gulls would come in on one end of the field if it was an overcast or rainy day, when the worms came out. For some reason there was a whole bunch of worms under the field at Kezar, and the gulls would be eating at one end of the field when the action was at the other end. And when the ball came down there, they'd swap ends with us. It was sort of interesting.
Banaszek: Kezar had great soil, and Steve is absolutely right. I'm not talking just a worm or two. There were thousands of worms and there'd be literally 500 birds in the north end zone when we were playing on the south end of the field. It was incredible. Kezar was a gem. You'd come up after a play with worm guts on you. I had them on my face at times. You could step on them and hear them snap. It was disgusting.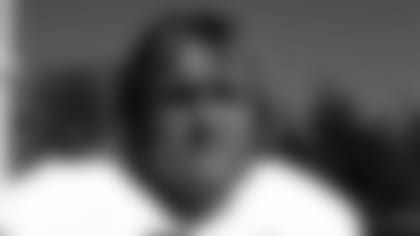 Spurrier and Banaszek had another unforgettable football moment or two playing together for the college all-stars against Vince Lombardi's Super Bowl champion Packers, in that long discontinued all-star series in Chicago's Soldier Field. Banaszek was a tight end in college, and thus was one of Spurrier's intended receivers in what turned out to be a 27-0 domination by Green Bay.
Spurrier:We weren't getting anywhere, and about the second quarter, I looked at him and said, "Cas, can you get open?'' Dave Robinson was the all-pro linebacker for Green Bay back then, and he was lining up against Cas. Cas looked at me and said, "Spur, get open? Hell, I can't even get out.'' He couldn't even get off the line against Robinson. They beat us pretty bad that day and both Griese and I played a little bit against them. They were way too good for us.
Banaszek:Robinson would just grab me by the shoulder pads and he'd just play with me, and then throw me down. That's exactly what I told Steve: I can't get out and I can't get open. Everything was going well otherwise. I didn't have the speed to play tight end in the pros.
Spurrier: We got beat pretty good, but I thoroughly enjoyed playing in those all-star games because it was the first time in my life I had some black teammates. (The University of Florida didn't have a black player until the 1969 season). One of the nicest things anybody ever said to me was something Floyd Little said. He said us black guys really like Steve Spurrier because he hung out with us all the time, and I told him it's because you guys are a lot more fun than them other guys.
When I was playing at Florida, we didn't really talk about it. We just accepted it, that's the way it was. We didn't know if it was right or wrong or what. Now looking back, it was wrong. It was definitely wrong. African-American players had a right to play in the South.
Griese:Steve and I still see each other a couple times a year, but it was great getting to know him back then in those all-star games, because we were both quarterbacks coming out in the same year. The fact that he won the Heisman and I didn't had no affect on our relationship at all. He and I got along fine. We'd kid each other and play golf. We get along good. From where I had come from as a player, to think I was going to be the Heisman winner would have been too much. Being a two-time All-American, that was enough. The Heisman wasn't everything to me.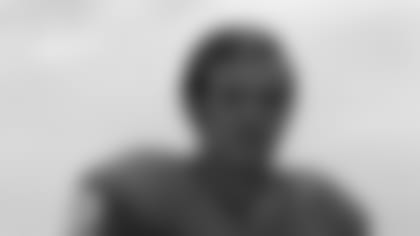 In a first round that was dominated by Michigan State players, with four of the first eight players selected (Bubba Smith, Clint Jones, George Webster and Gene Washington) coming out of coach Duffy Daughtery's powerful and heavily integrated program, Don Horn of San Diego State was the only other quarterback taken in the opening round, going 25th to Green Bay. Few remember Horn's eight-year career with the Packers, Broncos and two other teams.
*But Spurrier and Griese's football legacies are secure. The two are forever linked in history. One of them starred collegiately in Florida, and the other carved out a Hall of Fame pro career in that same state. Spurrier concluded his somewhat forgettable NFL career in epic fashion, starting 12 games and being named the team MVP of the infamous 0-14 expansion Tampa Bay Buccaneers in 1976. Then he went into coaching and quickly rose to the ranks, becoming the only man to ever win the Heisman, coach a Heisman winner (Danny Wuerffel) and win a national championship at the same school (Florida). *
But 50 years later it's interesting to wonder what might had been if Spurrier and Griese's football fates had been reversed, with Griese going to the quarterback-stacked 49ers and Spurrier heading south to play right away for a soon-to-be Dolphins dynasty in Miami? Would that twist in the story impacted both Spurrier's eventual coaching success and Griese's stellar playing career? We will never know.
I sort of look back at it now and say, hey, I didn't play a lot, but length-wise, lasting 10 years isn't too bad. - Steve Spurrier
Stephenson: Well, sure I think that's probably natural for anybody who was around at that time, to ask what would have happened had (Spurrier) gone to another team that was in need of a quarterback at that point. But that's the unknown. That's just wondering what would have happened, and that's total speculation. But I suspect Steve would have done a good job, and it's certainly worth a second thought.
Spurrier: I don't really know. But I do know if you're with a bad team, it's hard to play well at quarterback. Atlanta wasn't very good right then, being a young team, and neither was Miami. I sort of look back at it now and say, hey, I didn't play a lot, but length-wise, lasting 10 years isn't too bad. And fortunately I'm in pretty good health at 71 years old, and those pension checks we get every month are pretty nice. I just think the whole deal may have helped make me a better coach.
Bob (Griese) could have been taken before me, and I tell people, if I don't make that (game-winning 40-yard) field goal against Auburn (to lift the Gators to 7-0 just before the 1966 Heisman voting started), heck Griese may have won the Heisman. I don't know. Could have been a different story.
Griese:Looking back, I was so happy for Steve and the success he had as a head coach. Because he didn't have that much success in the NFL. But he went on to be so successful as a coach, over a long period of time. I'm just so happy for him, because he made a great career in coaching.