Bill Belichick kicked off the Patriots' Friday OTA access by congratulating the Boston Bruins on their overtime playoff win the night before over the New York Islanders, as they took a 2-1 lead in the best-of-seven series. On the practice field, there were also plenty of Bruins hats spotted on the Patriots players and coaches.
"First of all, a big congratulations to the Bruins and Coach [Bruce] Cassidy's great win last night," began Belichick. "A heck of a game, like it seems like they've all been, so we're behind them and go B's. We've got a lot of big games coming up, so wish them well and Coach Cassidy's done a great job there and a lot of great players. I love their style of play, so I just want to show our support."
A well-known lacrosse fan, Belichick was also looking forward to the Premier Lacrosse League's debut at Gillette Stadium this weekend, with four teams taking the field and playing a total of five games over three days.
"I'm excited for Paul [Rabil] and the start of the PLL and I'm sure they'll have another great season. It looks like he's really got that rolling, which is just great. Great for the sport and great for all the people involved in it and I'm sure fans will love it."
Belichick wasn't done spreading the lacrosse love, also passing along congratulations to the Boston College women's lacrosse team and head coach Acacia Walker-Weinstein on their national championship.
"Also, a big shout out to BC [Boston College] and Acacia [Walker-Weinstein]," said Belichick. "They had another great year and certainly finished it in an impressive style. They went against Syracuse in the championship game down there in Baltimore and it's a great venue down there in Towson at Johnny Unitas Stadium, but yeah, great win for Acacia and the BC women and I'm proud of what they've done, not just this year, but the program she's built there and how consistent they've been."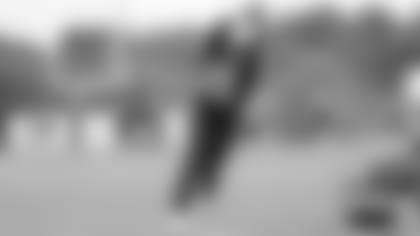 Later in the morning, the Patriots took the field for their second open-access OTA session of the spring and it was a spirited session, headlined by an active defense that was making plenty of noise through the team periods. Also of note was that it appeared Cam Newton sustained a hand injury during practice and was a non-participant for the second half of the session, watching from the sidelines, but still well enough to give owner Robert Kraft a fist bump shortly after his arrival.
Despite Newton's issue, it was the high level of energy that carried the day.
"We're competitors, we're all here competing," said David Andrews of the energy. "A lot of pent-up aggression from four months off. Back at it, it just is what it is, a bunch of guys trying to compete and do the best they can. It's the NFL, baby."
-- The OTA session opened with quarterbacks working in stations, with one group throwing to the receivers, another throwing to tight ends and another working on avoiding the rush, stepping up and delivering the throw. The fundamental work continued with some handoffs to the running backs. All quarterbacks worked through all the groups, as the receivers ran through a full route tree, giving plenty of opportunity for lots of timing throws.
-- As was the case last week, the team was missing a good chunk of players, though some faces that were absent last week made appearances, including veterans Lawrence Guy and Kyle Van Noy. Brandon King, who last seen in 2019's preseason, also made an appearance, a good sign for the tenured veteran and core special teams ace who suffered a torn quad two summers ago and hasn't played a real game since Super Bowl 53.
-- On the second field, the linebackers worked on pass coverage drops, while the defensive line worked on pass rush moves. The offensive line continues to hold court in Dante's Inferno, minus the Dante, at the far end of the field. The individual periods were eventually ramped up to more team work with plenty of 11-on-11 and 7-on-7 work.
--Josh McDaniels, who told reporters on Thursday how much he enjoys this part of the year, was vocal in coaching and pushing the pace of practice. The offensive coordinator was clearly in his element, making corrections and teaching with an energetic focus. Often based on the closest field, it was hard to miss McDaniels pushing his offense to make strides forward.
-- The offense transitioned into an 11-on-11 period, going against a look defense, with particular attention to the running and screen game. J.J. Taylor and Tyler Gaffney took the bulk of the reps as the two backs continue to see plenty of action. Taylor continues to look particularly quick and shifty. Though small in stature, it's hard to miss Taylor on the field. On the defensive side, run fits were also a focus, as the front rotated many players through many different positions. For the secondary, it looked like communication was a focus.
-- Matthew Slater was once again doing his private one-on-one special teams session that has become a customary part of Patriots practices. Slater continues to refine his ability to get off the line and technique as a gunner despite being a long-time veteran and one of the best to ever do it.
--The energy picked up as the team moved to the far field for an offense vs. defense session and, as previously described, the period was carried by the defense, who brought high energy and a pass rush that gave the offensive tackles all that they could handle. The immediate increase in volume as things shifted to team drills was impossible to miss, as the defense was getting after things even in early June.
-- Jarrett Stidham benefitted from increased reps with Newton on the sideline and stood out as he hit Isaiah Zuber for a nice long gain during the competitive period. Zuber also caught a nice pass from Newton earlier in practice as the second-year receiver has made some notable plays through two open sessions. Still, the majority of the offensive work appears to focus on the short passing game, screens and dumpoffs.
-- The team made a brief return to individual drills, working on angling and ball security as receivers were asked to catch a pass then avoid a potential tackler while also having another pursuing him from behind. Kristian Wilkerson broke free on one particular rep showing good explosion. Christian Barmore went flying on another as the second-round pick is jumping into NFL football with both feet.
-- Hard to miss Lawrence Guy and Davon Gochaux standing next to each other on the sidelines. The two huge defensive linemen should play a big part for the Patriots defensive front and their size jumps out, even from across the field.
-- Special teams became more of a focus as practice rounded toward the final periods, starting with kickoff return and then punt return. Kyle Dugger, J.J. Taylor, Tre Nixon and Gunner Olszewski were all spotted returning kicks, while reported new addition receiver Marvin Hill was an active participant as a returner both of kicks and punts.
-- The quarterbacks transitioned to an interesting drill, where they would take the snap, drop back in a three-step drop then spin to the opposite direction to deliver a downfield pass to a receiver. It was a challenging drill, forcing the quarterbacks to re-adjust and find where to throw the ball, while also often having a blocking pad fired in their direction. Next, the quarterbacks went to a different drill, straddling a blocking dummy then throwing on command. It's all about the little things here in June.
-- Ernie Adams was again present and observing the session. Though Adams said he would be joining the fans now, his place on the sideline has remained unchanged.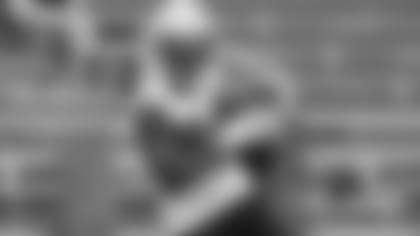 -- The paddles came out for the final competitive team session, beginning with 7-on-7 work, as coaches looked to challenge the quarterbacks by batting down any errant passes. Jarrett Stidham had a strong day, looking composed and delivering some of the best balls of the day throughout the team periods. Still, it was hard to overcome a defense that was sending all kinds of pressure. One of Stidham's best passes of the day was right on target to Hunter Henry. Stidham also connected with Kendrick Bourne on a nice play up the sideline. Bourne had a couple of notable catches during team work but also had some drops.
-- Henry had a bit of a scary moment up the sideline, diving for a pass from Mac Jones that nearly sent him flying into a support vehicle that was parked in between the fields. After tearing his ACL in OTAs in 2018 with the Chargers, it was a tense moment before Henry reappeared from behind the vehicle looking no worse for wear.
-- Kyle Van Noy dropped an interception off of Jones, as the defensive sideline exploded in reaction. Henry Anderson, Josh Uche and Christian Barmore were all disruptive forces during the team session and it was hard to ignore the defensive players as they rotated in and out but showed little change in aggressive style no matter who was in there.
-- The session ended with field goal work as Robert Aguayo and Quinn Nordin alternated a handful of attempts from approximately 48 yards. It looked as though Nordin finished with two successful field goals, as the height and trajectory on his kicks were notable.