TELEVISION: This week's game will be broadcast by the Patriots Preseason Television Network on Thursday, August 13 at 7:30 p.m. EDT and can be seen in every New England state, as well as Alaska and Hawaii. The preseason network's flagship station is WBZ-TV CBS in Boston. WBZ-TV's Dan Roche provides play-by-play and is joined by former Patriots tight end Christian Fauria in the broadcast booth. Former Patriots linebacker Matt Chatham will provide sideline analysis along with WBZ-TV's Steve Burton. Patriots Football Weekly's beatwriters Paul Perillo and Andy Hart will also provide insight and analysis.
The game will also be shown nationally on NFL Network.
Patriots Preseason Television Network
Massachusetts
Boston, Mass. WBZ-TV Ch. 4
Springfield, Mass. WWLP-TV Ch. 22
Connecticut
Hartford, Conn. WTNH-TV Ch. 8
Maine
Portland, Maine WMTW-TV Ch. 8
Bangor, Maine WVII-TV Ch. 7
New Hampshire
Manchester, N.H. WMUR-TV Ch. 9
Rhode Island
Providence, R.I. WPRI-TV Ch. 12
Vermont
Burlington, Vt. WCAX-TV Ch. 3
Alaska
Anchorage, Alaska KYUR-TV Ch. 13
Fairbanks, Alaska KATN-TV Ch. 2
Juneau, Alaska KJUD-TV Ch. 8
Hawaii
Honolulu, Hawaii KFVE-TV Ch. 5
RADIO: 98.5 FM, The Sports Hub, is the flagship station for the Patriots Radio Network. A complete listing of the network's 39 stations can be found **here**. Play-by-play broadcaster Bob Socci will call the action along with former Patriots quarterback Scott Zolak, who will provide color analysis.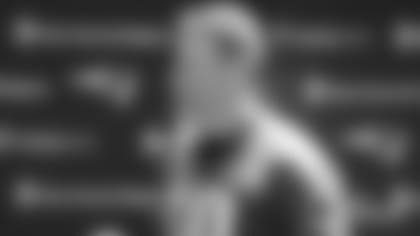 news
Transcript: Mac Jones Press Conference 5/31
Read the full transcript of Patriots quarterback Mac Jones' press conference after the first day of open OTAs at Gillette Stadium on Wednesday May 31, 2023.