Regardless of how Tom Brady's suspension battle with the NFL turns out, chances are Jacoby Brissett is not going to see much of the football field this season. Or anytime soon, for that matter.
Thankfully for him, Brissett has some experience in sitting and waiting for his opportunity.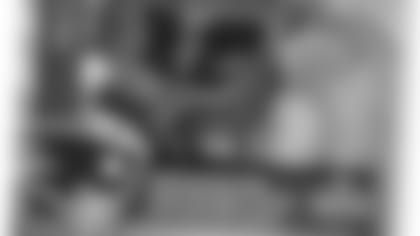 Before the Patriots made him one of their third-round draft choices last month, he was a standout quarterback from West Palm Beach, Florida. His high school coach, Jack Daniels, introduced him to former Patriots coach Bill Parcells, who has since worked peripherally with Brissett.
Hoping to continue his playing career close to home, Brissett matriculated to the University of Florida in Gainesville in 2011. There, he made an immediate impact under then-offensive coordinator Charlie Weis, becoming the first Gator true freshman quarterback to take a snap as a starter. 
That was against then-No. 1 LSU on the road. Brissett started the following week as well, against another top-25 foe, but was soon relegated to backup duty. By 2012, Weis, the long-time Patriots offensive coordinator, had left Florida and it was becoming clear that Brissett wasn't going to play much for the Gators. He decided to transfer to North Carolina State.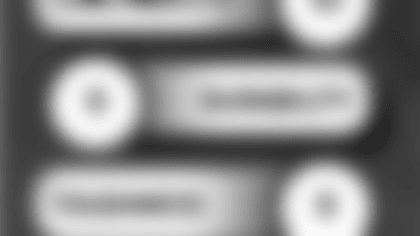 By rule, he had to sit out the 2013 season, but Brissett was still eligible to take part in practices. So, he focused on what he could do, rather than dwell on what he couldn't. By the end of that campaign, he was named N.C. State's Offensive Scout Team Player of the Year.
"He was fortunate to sit," observed Matt Canada, Brissett's offensive coordinator at N.C. State, "and I think that allowed him to earn the respect of the team. By sitting out and what he did - he went to every game, even the road games, on his own. I challenged Jacoby to act like the starter, even though he couldn't play. Each week, he would prepare and study the game plan. He prepared like he was playing. It's like being a backup, only worse, because he was never going to play [that season]."
This could serve Brissett well as he comes to Foxborough third on the quarterback depth chart behind legendary Brady and former second-round pick Jimmy Garoppolo.
Canada, who has since taken over as Pitt's offensive coordinator and quarterbacks coach, points out another trait Brissett possesses which the Patriots covet in all their players. Head coach Bill Belichick likes to compliment players by saying that "football matters" to them, and Canada maintains that this description is apt for Brissett.
"Jacoby is a very driven young man. He's into taking care of his business. He's focused on what his goals are, which he was able to achieve, one of them, a few days ago [by being drafted]. He's always been that guy. He's not worried about a lot of social life. He's been a football guy since the day I met him. That's probably the best way to describe him." 
During that 2013 season, Canada said Brissett "did everything we asked him to do" and then some. As noted, he traveled to every game, but had to do so separate from the team because he was ineligible to play. Yet, he was determined to be with his teammates.
"Brissett has great size and big hands, so you know he can handle the cold weather. Perhaps this is competition for Jimmy Garoppolo." - Daniel Jeremiah, NFL.com
"The only game he didn't go to was the Boston College game," Canada recalled. "He couldn't have been more engaged for a guy who couldn't play. That's probably one of the more telling things about him. He took meticulous notes, definitely worked at his football, always above and beyond what we needed him to do."
Brissett's patience and dedication paid off. By the following season, he was the Wolfpack's starting quarterback. He went on to start all 26 of N.C. State's games in 2014 and '15. During that span, Canada said he'll always remember Brissett's competitive spirit and "how bad he wanted to win."
Brissett's history may have to repeat itself, however, as he embarks on his NFL career. Again, though, this may wind up benefiting him long term, according to Canada. He believes Brissett's biggest challenge transitioning to the pro game will be learning New England's complex offensive system.
"Jacoby really learned three systems in college: Coach Weis, then he had a coordinator change at Florida, then came to our place. He won't have any trouble learning the system, but he'll have to adjust to that."
It's not surprising that New England chose a quarterback in this draft, given Brady's tenuous situation and the fact that the club typically carries at least three passers, sometimes four, during the spring and summer practice season. What surprised some observers was the choice of Brissett, a relative unknown, except to those with intimate knowledge of the player.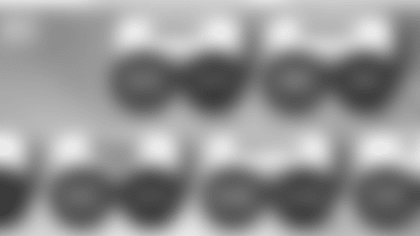 "We felt that it was important for us to have a player that we felt comfortable with. So that's why we picked Brissett," remarked Patriots director of player personnel Nick Caserio.
"Jacoby was a guy we spent a lot of time with [during the pre-draft process]. We brought him in, kind of went through exercises with him. Sure, it had been a while since he played with Charlie, but having experience with Charlie, he could probably take hard coaching. So, that won't be an issue."
Certainly, having at least a modicum of experience in the Patriots offense, through Weis, could help his development early on. But as Canada pointed out, it's Brissett's character that might prove to be his best asset.
"He's good to his teammates. He's a hard-working guy. Quiet guy. Not overly boisterous. He has his moments. He's an unbelievable competitor. He's not that cheerleader guy all the time. He's more a leader by example.
"He'll have a little time to sit behind one of the greatest, if not the greatest quarterback in our game. It's a great opportunity for Jacoby. I think he's a great fit, I really do, the way that organization goes about its business and competes."
STRENGTHS: Accurate passer able to zip the ball in tight spaces or with soft touch when needed...Size allows him to shake off many would-be tacklers...Good mobility as a scrambler.
WEAKNESSES: Must make quicker decisions, read defenses better...Takes off too often when feeling pressure rather than delivering ball earlier.
PERSONAL: As a junior, led high school team to first-ever state title...Competed in 2011 U.S. Army All-American Bowl.
COMPARABLE NFL PLAYER: Brett Hundley, QB, Packers - Young, mobile players both still learning the nuances of quarterback play at the NFL level.
This article came from the May 2016 issue of Patriots Football Weekly.Read