The New England Patriots improve to 8-5 with a huge 23-9 win over the Pittsburgh Steelers at Three-River Stadium.
Perhaps the biggest play of the game occurred during a New England punt attempt while they were trying to nurse a 13-9 lead in the third quarter. On 4th-and-27 from their own two yard-line, Tom Tupa - standing in the back of the end zone - handled the snap and got off a mammoth 63-yard punt. The Steelers went four-and-out on the ensuing drive.
The Patriots then went on to score ten-consecutive points en route to the 23-9 final. RB Robert Edwards The ten points came via a 35 yard field goal by Adam Vinatieri and a four-yard TD run by RB Robert Edwards.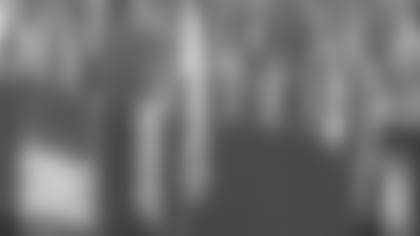 ]()
            New England jumped out to a 13-3 lead when Drew Bledsoe - who started the game despite nursing a broken index finger on his throwing hand - connected with WR Terry Glenn on an 86 yard touchdown play. On 2nd-and-nine from the Patriots 14, Bledsoe got great protection and was able to hit Glenn at the Steeler's 45. Glenn went the distance giving New England a 13-3 bulge with 1:56 remaining in the first half.  

Other notables: Kicker Adam Vinatieri hit all three of his field goals. He was successful from 21, 29 and 35 yards.
On the Patriots first defensive play of the game, LB Ted Johnson sustained a tare to his right bicep and did not return to action. DE Willie McGinest returned to action after missing several games with a groin injury. However, he was forced to leave the game when he aggravated his groin while he was in pursuit of QB Kordell Stewart