Foxborough, MA, October 24, 2008 - The New England Patriots and Novartis Pharmaceuticals Corporation are teaming to tackle high blood pressure by raising community awareness of this chronic disease and educating people on the risks associated with untreated high blood pressure. Novartis Vaccines, which has offices in Cambridge, is also a sponsor of the program.
They are urging football fans and communities throughout New England to "Get in the Zone" by setting a blood pressure goal with their doctor and letting The BP Success Zone Program help them reach their blood pressure goal. Highlights of this partnership include:
The New England Patriots are providing free blood pressure screenings at several home games at Gillette Stadium this season. The remaining games include: 10/26 vs. St. Louis, 11/9 vs. Buffalo, and 11/30 vs. Pittsburgh.
New England Patriots alumni will lend their support of this initiative by personally encouraging fans and the public to tackle high blood pressure and "Get in the BP Success Zone."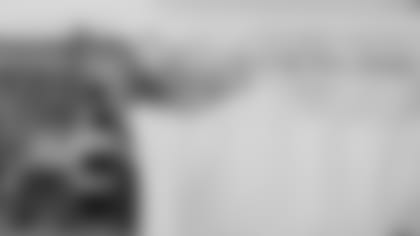 According to the Centers for Disease Control and Prevention, approximately 26.4 percent of Massachusetts residents surveyed were told by a healthcare professional they had high blood pressure. High blood pressure is one of the most important, but treatable, risk factors for cardiovascular disease- the world's leading cause of death. An estimated 73 million adults in the U.S. - nearly one in three - have high blood pressure, and nearly 40 percent of those who are taking blood pressure medication are not at a goal of less than 140/90 mm Hg.
Untreated high blood pressure needs to be recognized as a priority, as medicines that lower HBP decrease your chances of heart attack or stroke. In addition, if left untreated, high blood pressure may result in heart attack, stroke, heart failure, kidney disease and vision problems. "The New England Patriots are committed to working with partners to help people understand the dangers of untreated high blood pressure and motivate them to work with their healthcare professional to get their BP to a healthier level - and keep it that way," said Andre Tippett, Patriots Executive Director of Community Affairs. "Together, we can tackle high blood pressure by helping our fans understand the danger of untreated high blood pressure, providing free blood pressure screenings and providing educational materials through the BP Success Zone program."
The BP Success Zone Program (http://www.bpsuccesszone.com) from Novartis Pharmaceuticals Corporation includes comprehensive and customized patient support and education programs in the area of hypertension. People in the program receive information about treatment, education and tailored action plans to help reach blood pressure goals set for them by their health care professionals.
The medications in this program are approved to treat high blood pressure and are not approved to treat or to prevent heart attack, stroke, kidney disease, eye damage or other serious conditions resulting from high blood pressure.
About Novartis
Novartis Pharmaceuticals Corporation researches, develops, manufactures and markets leading innovative prescription drugs used to treat a number of diseases and conditions, including those in the cardiovascular, metabolic, cancer, organ transplantation, central nervous system, dermatological, GI and respiratory areas. The company's mission is to improve people's lives by pioneering novel healthcare solutions.
Located in East Hanover, New Jersey, Novartis Pharmaceuticals Corporation is an affiliate of Novartis AG which provides healthcare solutions that address the evolving needs of patients and societies. Focused solely on healthcare, Novartis offers a diversified portfolio to best meet these needs: innovative medicines, cost-saving generic pharmaceuticals, preventive vaccines, diagnostic tools and consumer health products. Novartis is the only company with leading positions in these areas. In 2007, the Group's continuing operations (excluding divestments in 2007) achieved net sales of USD 38.1 billion and net income of USD 6.5 billion. Approximately USD 6.4 billion was invested in R&D activities throughout the Group. Headquartered in Basel, Switzerland, Novartis Group companies employ approximately 97,000 full-time associates and operate in over 140 countries around the world. For more information, please visit http://www.novartis.com.
About the New England Patriots
The three-time Super Bowl Champion New England Patriots are one of the National Football League's premier franchises. Since Robert Kraft purchased the team in 1994, the Patriots own the NFL's highest win total, the league's highest winning percentage and have won more Super Bowl titles, more conference championships and more playoff games than any other NFL team. The team is located in Foxborough, Mass. - halfway between Boston and Providence, R.I. - and plays its home games at state-of-the-art Gillette Stadium, a 68,756-seat facility that opened in 2002. Patriots fans are among the most loyal and passionate fans in the country. The Patriots have sold out each home game since 1994 and their games are consistently the highest rated television programs in the Boston market each year.