Over 250 kids from Salvation Army centers throughout Massachusetts and Rhode Island enjoyed an early Christmas present. On Tuesday these children visited Gillette Stadium for the 17th annual New England Patriots Charitable Foundation Salvation Army Children's Holiday Party.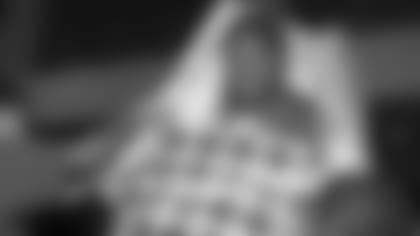 ]()The kids were treated to holiday themed songs and activities, pizza generously donated by Papa Gino's and even an appearance by Santa Claus. Pat Patriot and Patriots cheerleaders were also in attendance signing autographs and taking pictures. However, the highlight of the night was when the Patriots players showed up. The players signed autographs, took pictures and played several holiday games, including the famous "Wrap-A-Pat". This is a game in which the children, working in teams, race to wrap Patriots players in Christmas wrapping papers, bows, and ribbons. But the fun didn't end there. At the end of the night the children each received gifts provided by the New England Patriots Charitable Foundation accompanied by a teddy bear donated by the Four Seasons Hotel Boston.
About the New England Patriots Charitable Foundation
The New England Patriots Charitable Foundation is the non-profit organization established by the Kraft family in 1994 to support charitable and philanthropic agencies throughout New England. This support comes in the form of direct grants and the donation of signed memorabilia to charitable causes, and from Patriots players who offer their direct support by appearing at charity functions throughout the year. The Foundation's primary goal is to support programs that aid the youth and families of the New England region by assisting programs that foster cultural diversity, education, family and health. The Foundation has taken special interest in youth programs that encourage education, creativity and development of character.