Partial transcripts from Patriots coordinators and positional coaches media access on Monday, September 28, 2015.
DEFENSIVE LINE COACH BRENDAN DALY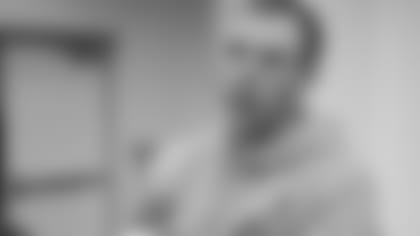 (On the defensive line play this season)
"I think there have been some good things. We've got a number of guys playing for us, a number of guys contributing, and that's a great thing. Hopefully that will serve us well through the course of the season. I felt like we played much better against the run yesterday than we had in the previous couple weeks, which was a point of emphasis. I'm pleased with that. It's a good group of guys. They work hard, they have developed some cohesiveness within the group, which is good to see, and hopefully we'll keep getting better and playing better."
(On Malcom Brown's development)
"He's done a nice job. Malcom has come in, he's worked hard, he studies, and he's a smart kid. He's worked at trying to refine his technique and be more consistent there, which I'd say is probably the thing that he needs to continue to do. But he's done a good job for us and I think he'll continue to help us even more as the season goes on. I'm pleased with what he's done, but he's certainly a work in progress."
(On having depth on the defensive line)
"Our goal is to keep guys fresh and be able to execute late in games. I think we've done that to varying degrees of success. We wish we would've finished the Buffalo game a little bit better. The late touchdown against Jacksonville is not something that sits well. But overall going forward, keeping guys healthy, keeping guys fresh and hopefully not being gassed late in the game when critical situations come up is going to be a great thing for us."
OFFENSIVE LINE COACH DAVE DEGUGLIELMO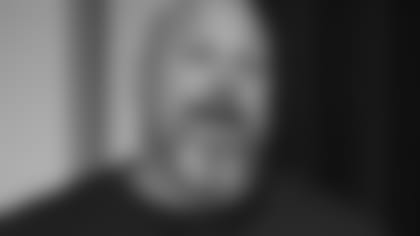 (On what he would like to see the offensive line improve on)
"I don't have enough time to list what they need to improve on. And it's not just them – it's all of them. The bottom line is we're making hay as an offensive line because of Bill [Belichick's] vision of the game plan, Josh [McDaniel's], how he develops the game plan, Tom [Brady], how he handles it and how he manages the pocket in his own special way. There are a lot of factors that go into them having some success that has nothing to do with them. But they have to work on themselves. Like I said, we have veteran players, all of them across the board, that have a lot to do and we're only at the third game of the year. There's still a long way to go in terms of them playing at that highest level."
(On if the other guys around the offense make the offensive line look good)
"Again, the game plan is formulated in mind that we have young people or developing individuals and that's what keeps us alive. And Tom [Brady] knows that, he manages them very well, he's a great leader. I think if he were a different type of personality that didn't encourage those guys … It's hard for rookies, especially with a figure like him, he could be pretty overpowering if he wanted to be, but he's been very encouraging and I see a kind of comfort level with them. Especially with David Andrews – I mean him and Tom, it's like they've been together a long time. They have an understanding of one another, they work well, and it's a credit to David being very intelligent and Tom also understanding, 'Hey, I'm bringing this guy along until we get back some of these other guys.' It'll be great to see what kind of influence they have once they get back in there because these guys are getting better every week, and there's going to be some great competition when those guys get back in the mix."
(On how helpful the work the offensive line got in during the summer is now)
"Those cats played in the range of – in the preseason games and practices against our defense and against the Saints – close to 650, 700 snaps. If you think about it now, that's a half of a season of reps that together, playing next to the [Nate] Solders and the [Sebastian] Vollmers and those types of people. [It's] invaluable. What they've been able to do has been a credit to – I don't know if you'd credit it – but the circumstances had them playing a lot so they took advantage of it. And again, it wasn't always pretty and it's still not pretty when you dissect the film. But there's getting the job done and then there's making it look pretty. I think we're more interested in getting the job done at this point. We're going to work towards making it look right and everything being right."
RUNNING BACKS COACH IVAN FEARS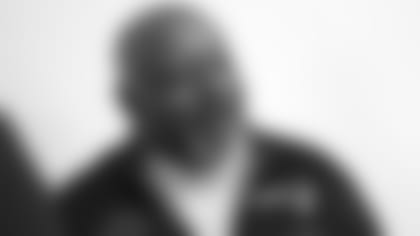 (On if Dion Lewis has surprised him)
"We knew there was something there. We had a feeling there was something there and we let it play out. He took advantage of preseason games and practice sessions and he's done a good job. Like all the guys, he's niched out a little role for himself."
(On if Dion Lewis' ability to run between the tackles is rare for a back his size)
"No, that was his MO at Pitt when he was in college. He was a very productive every-down back. He's not unfamiliar with running in between the tackles, so we just let him do what he does. We try to feature the strong points of each one of those guys when they're out there and Dion is an exceptional runner. That was his strong suit in college, and he's kind of proven to us he can do more than that."
(On comparisons between Dion Lewis and Kevin Faulk)
"He's very similar to Kevin. Kevin of course played at LSU and was a hell of an every-down back. The only limitation that these guys have had is the size factor. Everybody just knocked them because of it. But believe me, they've proven a lot of people wrong. Dion has still got a lot of work to do. We're not giving him any crown right now. We're just saying he's been very good through three games and we look forward to see what he can do for us in the future."
(On what gave him a good feeling about Dion Lewis' potential)
"Just watching him in the practices and OTAs – man, he's got exceptional quickness and he's got the vision to go with it. He's got the Kevin Faulk-type of vision. He sees a lot, but he can make things happen because of his feet and his ability to change directions. So, we'll see what happens. He was hurt when he first came into the league. He was not as productive. He had some injuries, and now he's had a year since that injury, so he was ready. His body responded, and he's ready to go."
OFFENSIVE COORDINATOR JOSH MCDANIELS
(On Tom Brady's continued success thus far through three games)
"He works extremely hard to prepare for every season. This [season] was no different. He had a good spring, good summer, training camp. He's doing all the things that he's always been very good at – not making mistakes, taking the profit in the passing game, getting us out of bad plays, and just running the offense as efficiently as he can. Offensively, we've got a long list of things that we think we can do better, [that] we've got to fix or improve upon after three games, a lot of work ahead of us. But I think there are some positives certainly through the first three weeks."
(On what the coaching staff sees that needs improving that the untrained eye doesn't see)
"That's the great thing about this game. Even if you have success, you're never going to play a perfect game, a perfect quarter. We had penalties yesterday, negative runs, sacks, missed assignments. It's never perfect and that's OK. That's what we work on every week. You want to try as you go forward throughout the course of the season to get better in every area that you can, on whatever side of the ball you're working on. We've had some production, for sure. There are some positive things and at the same time there are a lot of things that we can get better at and that's really the great thing about our group of guys, is they come in each week and they know that there are going to be some things that we put out there in front of them that we want to fix and improve upon, and they work as hard as they possibly can for seven days to try and improve those things so that we can go out there the next week and be even better."
(On where you have seen Tom Brady elevate his game to another level this season)
"It's very similar to me in terms of the years that I've had a chance to coach him. Each year seems about the same to me because he comes in with a list of things he wants to do a little bit better than he did the year before and he always works hard at his fundamentals, his preparation, understanding the game plan, knowing the defense. Very little surprises me with him because of the way he approaches his work and his life. It's very important to him that he comes out and tries to execute whatever it is we tell him we need him to do on a week-to-week basis. He wants to make sure that he never lets his teammates down. Just his whole approach to playing this position for this team is a great example for all the players and coaches alike. That's what we ask of everybody here, and he's a great example of what we need from everybody."
WIDE RECEIVERS COACH CHAD O'SHEA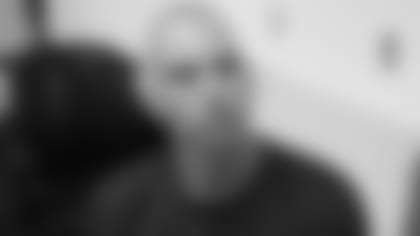 (On everyone having knowledge of the entire offense)
"It's important for each of the guys to know exactly what's expected of them on that play, and not only the starters, but the guys that are in those backup spots, the guys that are critical to backing up all the spots – like Keshawn Martin. His role for us in the game is to make sure he's available to know all the spots, so he needs to be on the same page if something is adjusted or there is some type of communication made."
(On Kenbrell Thompkins)
"He's done a great job of coming here and working really hard. He's mainly been on the scout teams, and he's really done a good job. We're familiar with Kenbrell, so that was something that we were looking forward to working with him again, and he's done really well and worked hard."
(On the comparisons between Moss/Welker in 2007 and Gronkowski/Edelman in 2015)
"I think all teams are really different. I really do. These guys that we've got have worked hard. We've been fortunate enough to have production from them early, but they know that they have plenty to work on, which we're going to talk to them this week on some of the things we need to get better on. We have a long way to go. We've been fortunate to have some success, but there are a lot of things we need to do better."
(On Keshawn Martin fitting in)
"He has. He came in here not having had a lot of days to practice with him, but in the few days we have had in preparation with him, he's a guy that's smart, he's flexible position-wise, he can move around, he has some familiarity with the offense, which was good, and he's done a really good job and played well within his role yesterday. It's a work in progress for him as far as learning some of the things that are different with our offense, relative to where he just came from."
DEFENSIVE COORDINATOR MATT PATRICIA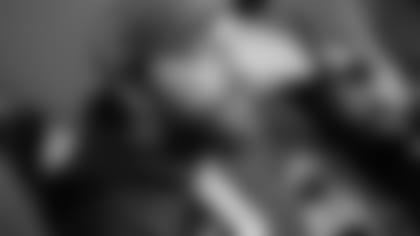 (On the defense at this stage in the season)
"I think we're still obviously in a learning phase. I think training camp is a lot different than when it used to be when we had doubles – two practices a day – and you were really much farther along with the practices and the practice time you had. I think through the month of September you're still trying to figure out a lot with your personnel and your scheme and how you're going to play as a unit. We're still grinding through that, trying to get the best combination of people, scheme and calls, and we're all trying to get better – certainly myself included in that – to make sure we handle whatever situations come up."
(On what has pleased him the most)
"I really love how our guys work. We coach them very hard. This was not an easy week, especially for guys on the defense. We were very hard on them and asked them to learn and understand a new opponent – someone they haven't really had a lot of familiarity with. I thought they stepped up to that challenge. It's great to be around a bunch of guys that love football as much as they do, be able to coach them extremely hard and see that improvement week to week."
(On deciding when to give certain young players an opportunity to play)
"I think just in general all our guys who are active for the game are ready to go, so something we want to do, especially early and in certain facets of the game – time of the game, the weather, whatever it is and try to keep guys fresh. Certainly coming off a game like a couple weeks ago, where coaches need make sure we're ready to go all the way for 60 minutes, we're going to try to get everybody in as much as we can and play everybody that's active for the game, and they'll all have a role and be ready to go."
(On Devin McCourty's leadership)
"We're obviously fully into this year and building what we want to do, and Devin is certainly a very strong and integral part of that. He's a great leader, a great student of the game and does a great job on the back end helping us control everything back there. But we have a lot of guys that have been here – obviously Jerod [Mayo] and Dont'a [Hightower] and Jamie [Collins] and guys that have worked extremely hard to pull the defense together. And certainly Devin does that from a back end standpoint, but it really transfers for our entire team."