[wysifield-embeddedaudio|eid="331331"|type="embeddedaudio"|view_mode="full"]NFL seasons might as well be dog years.
Every annual foray into the violent life of football combat, especially in the trenches, ages an athlete well beyond a simple 16-game barometer.
So when a guy is entering his 10th season at the age of 31 having played in all 16 games for five straight years and logged virtually every snap for the last couple seasons, questions about slowing down become constant.
That's exactly the situation Patriots defensive end Rob Ninkovich finds himself in heading into 2015.
The New England defensive leader has been one of the most durable, consistent, productive Patriots for the better part of the last half-decade. He hasn't missed a game since 2009, his first fall in Foxborough. He's started every game for Bill Belichick's defense in each of the last four seasons, despite his primary role the last couple years as an undersized (6-2, 260) left defensive end. He's had eight sacks in three straight years.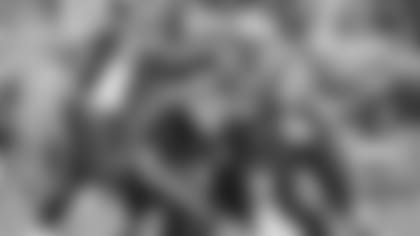 Pretty impressive for a guy who arrived at Gillette Stadium with his career on life support after having played just eight games with zero starts in his first three seasons with New Orleans.
While his ascension to a role as one of the Patriots top defenders was unexpected, his predicted decline seems to be very much expected by many fans and media types.
The offseason addition of veteran free agent Jabaal Sheard as well as the drafting of mid-round prospects like Geneo Grissom and Trey Flowers, has some thinking this is the year that Ninkovich will see his reps go down. That maybe less playing time would allow him to increase his production or at least monitor his health on the wrong side of 30.
It's a mentality, right, the old thing. It's just a mentality.
It's actually a sound theory. Just don't expect Ninkovich, the son of a steelworker and as blue collar a player as you'll find, to sign off on it.
"I'm just playing football, whatever it is. If I play every snap I play every snap. I just try to prepare the best that I can," Ninkovich said following a recent Patriots OTA practice. "I'm happy to have great teammates but when it comes to the season every year I'm just trying to get better on my game, get better personally at understanding the game and it's a learning process."
While some players bristle when asked about their age – Otis Smith and Mike Vrabel just to name a couple in recent Patriots memory – Ninkovich doesn't seem to be quite so sensitive to an inarguable fact of life.
"It's a mentality, right, the old thing," Ninkovich says, a big smile hidden under his bushy beard that's already seemingly in midseason form. "It's just a mentality."
That's true, assuming the body doesn't begin to break down. That hasn't yet happened for No., 50, who was actually described by some over the years as Vrabel 2.0 given their physical similarities and versatile value to a defense.
"I feel great. I really do," Ninkovich proclaimed before noting that maybe the limited action he saw in his first few seasons make him a rather young 10-year vet in terms of wear and tear on his body.
"Yeah, I'm like year 6. Perfect. Prime," he says in an upbeat, hopeful tone.
Ninkovich is also hopeful that this may be the fall that he gets over the hump with his sack numbers. It's great to be consistently at eight sacks, but the double-digit plateau is a big one for pass rushers and he'd love to surpass that mark.
"Every year I keep telling myself I need to get more than 8," Ninkovich acknowledges. "And every year I missed about four. So I'd be about 12 if I could make every one when I get there. But as long as you're getting there that's the key to this game. If you are not getting close, that's where the issues are."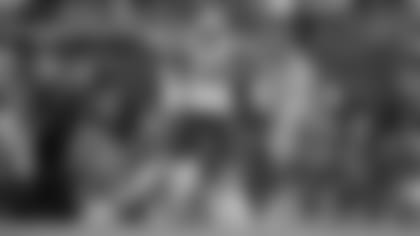 Ninkovich, Tom Brady (16) and kicker Stephen Gostkowski (10) are the only three players on the Patriots current 90-man roster with a decade of NFL experience or more. As such, the defensive end has no problem acknowledging that he's indeed "the old vet" on the defense.
What he won't acknowledge is some perceived external expectation or foregone conclusion that his status as such means that his playing time or production must necessarily decline.
"I take pride in that," Ninkovich concludes of his experience and tenure in New England. "When you can stick around that long it means you are doing something. So just trying to continue to do what I've done in the past and play as hard as I can, fly around, make plays and do all that I can to help the team win. That's really what my job is."
Ten years in, at the age of 31, Ninkovich clearly plans to live up to his coach's motto and do that job yet again in 2015.