FOXBOROUGH, Mass.(Oct. 27, 2017) - Over the past seven years, the Kraft family and the New England Patriots Foundation have placed a strong emphasis on celebrating volunteerism and honored hundreds of volunteers in the process. Throughout the 2017 season, the foundation continues its mission of teaming with nonprofit organizations to educate fans about the need for volunteering, highlight deserving volunteers from across the region and seek to inspire Patriots fans to become lifelong volunteers.
Every week throughout the season, the Kraft family and the foundation present the "Patriots Difference Maker of the Week" award, which recognizes deserving volunteers who go above and beyond to support their local community and nonprofit organizations.
"So many nonprofit organizations rely on the work of volunteers," said Patriots Chairman and CEO Robert Kraft. "We encourage everyone to volunteer and like to highlight those who do the most to positively impact their communities. It's nice to give credit to those who are most deserving and to reward the nonprofits they represent."
Hugh Kelleherfrom Newburyport, Mass. was selected as a Patriots Difference Maker of the Week for his commitment to *Family Services of the Merrimack Valley. *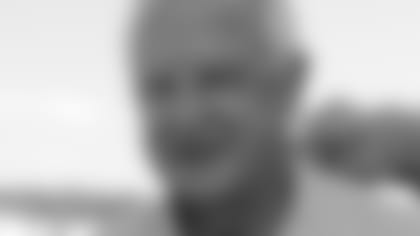 Hugh has had a tremendous impact on the lives of his two mentees - Collin and Ryan. To become a mentor in the Big Friends Little Friends program, volunteers must commit to a minimum of an hour and a half to two hours a week for a minimum of one year. Hugh not only kept his commitment as a mentor to Ryan, but he took on his brother, Collin, as a second mentee and has continued as a phenomenal mentor for the past eight years.
"The world is a great place, but there are a lot of ways any one of us could help make it a little bit better," said Hugh. "Family Services is one of those organizations that is out there helping to make things better."
Over the years, Hugh has played a major role in both boys' lives. Even though Ryan has aged out of the program, Hugh continues to spend time with him every week while also continuing his relationship with Collin. Hugh has also played a critical role in recruiting other volunteers and has been one of the organization's top donors and fundraisers.
When asked about his relationship with Hugh, Collin said, "Before Hugh, Ryan and I had no father figure at all. Hugh totally stepped into those shoes. He is such a positive influence in our lives, I don't know what we would do without him."
"I've had a very lucky, fortunate life," Hugh continued. "It's worth paying it forward and being friends with Ryan and Collin has done at least as much good for me as it has done for them."
Hugh will join 14 other outstanding volunteers for a special in-game ceremony at the Patriots Dec. 31 game against the New York Jets. He will also be featured in the Patriots Football Weekly newspaper, Patriots GameDay magazine and on www.patriots.com/community.
For more information about the Celebrate Volunteerism initiative, including pictures and videos of Patriots players giving back to the community, resources and information about volunteering, or the "Patriots Difference Maker of the Week" award, visit www.patriots.com/community.