FOXBOROUGH, Mass. (Nov. 17, 2017)- Over the past seven years, the Kraft family and the New England Patriots Foundation have placed a strong emphasis on celebrating volunteerism and honored hundreds of volunteers in the process. Throughout the 2017 season, the foundation continues its mission of teaming with nonprofit organizations to educate fans about the need for volunteering, highlight deserving volunteers from across the region and seek to inspire Patriots fans to become lifelong volunteers.
Every week throughout the season, the Kraft family and the foundation present the "Patriots Difference Maker of the Week" award, which recognizes deserving volunteers who go above and beyond to support their local community and nonprofit organizations.
"So many nonprofit organizations rely on the work of volunteers," said Patriots Chairman and CEO Robert Kraft. "We encourage everyone to volunteer and like to highlight those who do the most to positively impact their communities. It's nice to give credit to those who are most deserving and to reward the nonprofits they represent."
Janet Traskfrom Brockton, Mass. was selected as a Patriots Difference Maker of the Week for her commitment to *Family and Community Resources, Inc. *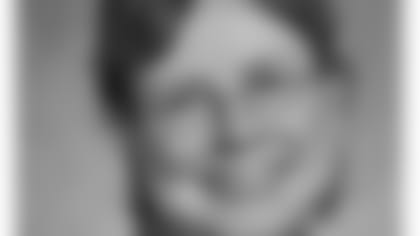 Trask has committed her life to giving back to the city of Brockton and its surrounding communities. For the past three years, she has played a critical role at Family and Community Resources, a nonprofit organization that serves children and families that are impacted by trauma. Trask has been instrumental in supporting the organization's fundraising events and initiatives and is always ready and eager to help.
"We have a responsibility to care for others, especially those most in need," said Trask. "I have been given much, not monetarily, but in support and love from my family, church and community throughout my life. I believe it is my responsibility and certainly my commitment to give back to others in my community."
A longtime registered nurse, she has also used her more than four decades of work experience to provide health screenings and support to veterans experiencing homelessness. Trask is also an active member of the Brockton Area NAACP and the Brockton Housing Authority, serving as a leader in addressing several healthcare initiatives including prostate cancer awareness and anti-smoking campaigns. She is an active member of her church, a mentor to two students and is always willing to lend a helping hand.
"My greatest hope for the children of Brockton is that no matter what their socio-economic status, ethnic background, or country of origin, they all will have the blessing of an equal playing field," Trask continued. "Thank you to the Kraft family and the Patriots for all they do to brighten the lives of so many kids, and to provide opportunities for them and their families."
Trask will join 14 other outstanding volunteers for a special in-game ceremony at the Patriots Dec. 31 game against the New York Jets. She will also be featured in the Patriots Football Weekly newspaper, Patriots GameDay magazine and on www.patriots.com/community.
For more information about the Celebrate Volunteerism initiative, including pictures and videos of Patriots players giving back to the community, resources and information about volunteering, or the "Patriots Difference Maker of the Week" award, visit www.patriots.com/community.