New England is still without a first-round pick in next month's NFL Draft, but the Patriots will have at least 10 other choices heading into the annual selection meeting.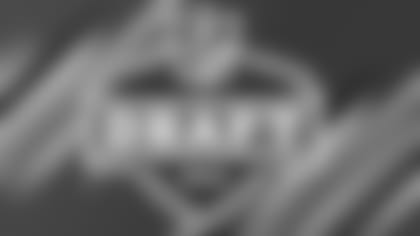 In a surprisingly early announcement, the NFL handed out compensatory picks to clubs on Friday. These bonus selections are normally doled out at the end of March during the NFL's Annual Meeting (taking place this year in Boca Raton, Florida, March 20-23).
The Patriots were one of only 13 of the 32 teams that received compensatory picks this year, based on the complicated formula the league uses. Essentially, it boils down to a team having lost more free agents, or better quality ones, than it added during the previous offseason. Criteria to determine the value of a player gained or lost include players' salaries, playing time, and postseason honors.
Because New England saw seven significant free agents sign elsewhere a year ago (CBs Darrelle Revis and Brandon Browner, LBs Akeem Ayers and LB Jonathan Casillas, RBs Stevan Ridley and Shane Vereen, and DL Vince Wilfork) while adding only DE Jabaal Sheard, the league determined that the Patriots should receive four extra picks in the upcoming draft: one in Round 3 and a trio in Round 6. Add that to the six choices New England already had before today and that makes 10 choices in the seven-round draft.
So, as it stands as of March 11, the Patriots will have the following choices in this year's draft:
Round 3, 96th overall (comp)
Round 6, 196th overall (from Houston, Keshawn Martin trade)
Round 6, 208th overall (comp)
Round 6, 214th overall (comp)
Round 6, 221st overall (comp)
Round 7, 243rd overall (from Houston, Ryan Mallett trade)
For the second straight year, Chicago will be the host city for the NFL Draft (to be held April 28-30). Compensatory picks historically begin at the end of Round 3 and will run this year until the end of Round 6. Normally, there are also compensatory picks assigned to Round 7, but none qualified for that round this year.
The 2016 Draft will also be the last one in which compensatory picks cannot be traded. Starting next year, teams will be allowed to include their compensatory picks in any trades with other clubs.