81st Annual National Football League Player Selection Meeting
Thursday, April 28, Friday, April 29 and Saturday, April 30*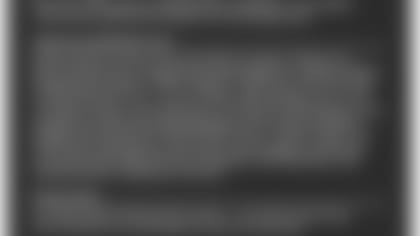 The New England Patriots hold 11 picks in the 2016 NFL Draft, including four picks in the first three rounds (picks 60, 61, 91 and 96). The Patriots also hold five picks in the sixth round. That is the most picks ever in one round for the team and the most in a single round since Dallas had five picks in Round 7 in the 2014 NFL Draft. New England has had four picks in a single round four other times: 2010 (Round 7), 2009 (Round 2) and 2007 (Round 6).
WHEN:
8 p.m. (ET), Thursday, April 28, 2016 (Round 1)
7 p.m. (ET), Friday, April 29, 2016 (Rounds 2-3)
12 p.m. (ET), Saturday, April 30, 2016 (Rounds 4-7)
DRAFTING:
The 2016 NFL Draft will consist of seven rounds with a total of 253 selections. Each team is assigned one pick per round based on the reverse order of finish of the 2015 season. In addition, a total of 33 compensatory choices were awarded. New England holds 11 total picks.
ON THE CLOCK:
Round 1: 10 minutes per selection
Round 2: 7 minutes per selection
Rounds 3 - 6: 5 minutes per selection
Round 7 & Compensatory choices: 4 minutes per selection
PATRIOTS DRAFT STATUS
As of April 5, the Patriots possess 11 selections in the 2016 NFL Draft.
PATRIOTS 2016 DRAFT SELECTIONS
| | | | |
| --- | --- | --- | --- |
| Round | Selection | Overall | How Acquired |
| | 29 | 60 | Assigned Selection |
| 2b | 30 | 61 | Obtained from Arizona |
| 3a | 29 | 91 | Assigned Selection |
| 3b | 34 | 96 | Compensatory |
| 6a | 21 | 196 | Obtained from Houston |
| 6b | 29 | 204 | Re-obtained from Chicago |
| 6c | 33 | 208 | Compensatory |
| 6d | 39 | 214 | Compensatory |
| 6e | 46 | 221 | Compensatory |
| 7a | 22 | 243 | Obtained from Houston |
| 7b | 29 | 250 | Assigned Selection |
*New England obtained Arizona's 2016 second-round pick (61st overall) and G Jonathan Cooper in exchange for DE Chandler Jones on March 13, 2016.
*New England is without their fifth-round pick (166th overall) following a trade of the pick to Houston for WR Keshawn Martin as well as Houston's 2016 sixth-round pick (196th overall) on Sept. 17, 2015.
*New England's assigned 2016 sixth-round pick (204th overall) was traded to Chicago in exchange for LB Jonathan Bostic on Sept. 29, 2015, and then re-obtained in a trade with Chicago on March 17, 2016, for TE Martellus Bennettt.in exchange for the Patriots' 2016 fourth-round pick (127th overall).
*The Patriots acquired Houston's 2016 seventh-round draft pick in exchange for QB Ryan Mallett on Aug. 31, 2014.
HISTORY OF #60
PATRIOTS AT #60:The Patriots used the 60th overall selection in the 1982 draft to select LB Clayton Weishuhn out of Angelo State. Over the course of five seasons from 1982 through 1986, Weishuhn appeared in 30 games while totaling 131 solo tackles.
NOTABLE PICKS:The 60th selection produced Pro Bowl running back Maurice Jones-Drew (Jacksonville), who was taken in the 2006 draft. The pick has also netted Pro Bowl wide receiver Golden Tate (2010) and Pro Bowl quarterback Kordell Stewart (1995).
A YEAR AGO AT #60: Last year, the Dallas Cowbys used the 60th pick to select defensive end Randy Gregory out of Nebraska. Gregory played in 12 games compiling 11 total tackles on the year.
HISTORY OF #61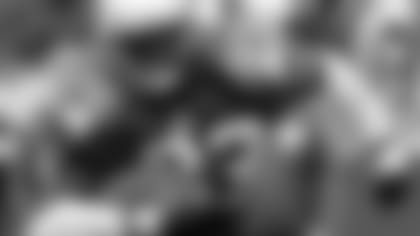 PATRIOTS AT #61: New England has used the 61st selection once in team history, drafting RB Sedrick Shaw out of Iowa in the third round  of the 1997 draft. Shaw appeared in 14 games over two seasons in New England, rushing for a career-high 236 yards on 48 carries during the 1998 season.
NOTABLE PICKS: The 61st overall selection has produced several players of note over the years, including newly acquired Patriots TE Martellus Bennett (2008). The 61st pick also yielded nine-time Pro Bowl FS Brian Dawkins (1996) as well as Green Bay running back and Offensive Rookie of the Year Eddie Lacy (2013).
A YEAR AGO AT #61:The Tampa Bay Buccaneers used the 61st pick in the 2015 NFL Draft to select guard Ali Marpet from Hobart. Marpet started all 13 games that he appeared in as a rookie.
HISTORY OF #91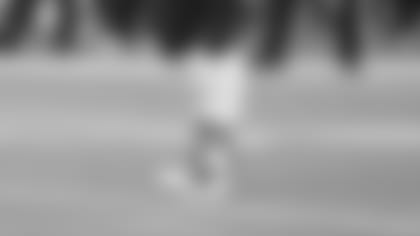 PATRIOTS AT #91:The Patriots have made three selections at #91. In 2013, New England selected DB Duron Harmon, who has appeared in 47 of a possible 48 regular season contests over his three year career. DB Tony George played in 31 games with one start over two seasons in New England. WR Steve Burks appeared in 34 games from 1975-1977, totaling 13 receptions for 264 yards.
NOTABLE PICKS:Drafted with the 91st overall pick in 1997 by Pittsburgh, LB Mike Vrabel would go on to be a key contributor to three Super Bowl titles in New England after signing as a free agent in 2001. Vrabel is second all-time in franchise postseason sacks with seven and also contributed a touchdown reception in both Super Bowl XXXVIII (2003) and Super Bowl XXXIX (2004). Vrabel contributed a team-leading 12 1/2 sacks and earned a Pro Bowl berth as a member of the 2007 Patriots defense that completed the first ever 16-0 regular season.
A YEAR AGO AT #91: Last year, the Dallas Cowbys used the 91st pick to select T Chaz Green out of Florida. Green did not appear in any games during the 2015 season.
HISTORY OF #96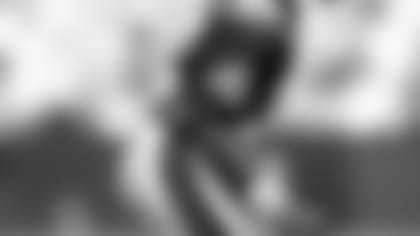 PATRIOTS AT #96:The Patriots have made two selections with the 96th overall pick, selecting T Kenyatta Jones out of South Florida in 2001 and DB Maurice Hurst in 1989 out of Southern University. Jones played in 18 games with 12 starts over two seasons with the Patriots and Hurst accumulated 27 interceptions and 95 passes defensed in seven seasons with the Patriots, starting 102-of-105 games played.
NOTABLE PICKS: Soon to be Pro Football Hall of Fame DE Charles Haley was drafted by the San Francisco 49ers with the 96th pick overall in 1986 out of James Madison. He is the only player in NFL history to play on five Super Bowl winning teams and led the 49ers in sacks in each of his first six seasons. He was named NFC Defensive Player of the Year twice, made five Pro Bowls and was named All-Pro twice.
A YEAR AGO AT #96:In 2015, the Cleveland Browns selected Washington State defensive tackle Xavier Cooper with the 96th overall pick. Cooper appeared in 14 games, totaling 19 tackles to go along with 1.5 sacks.