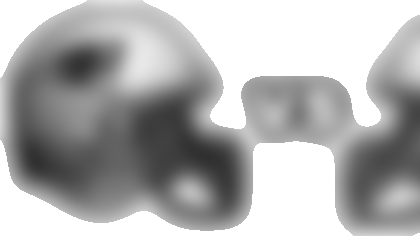 NEW ENGLAND PATRIOTS (9-5) vs.ARIZONA CARDINALS(8-6)
Sunday, December 21, 2008 - 1:00 p.m. EST - Gillette Stadium (68,756) *Download Game Release >>*
The Patriots will play their final regular-season home game of the year when they host the Arizona Cardinals in Foxborough this Sunday. With just two games to go in the 2008 NFL season, every contest is a must-win for New England as it bids to qualify for the playoffs for the sixth straight season.
BELICHICK WINS 100th REGULAR-SEASON GAME WITH PATRIOTS
The Patriots' victory over Oakland was Bill Belichick's 100th regular-season victory as Patriots head coach. His 100th victory came in his 142nd regular-season game as head coach, and only three coaches in NFL history have won their 100th game with a team in fewer tries - Oakland's John Madden (136 games), Miami's Don Shula (137) and Cleveland's Paul Brown (138). Belichick is 100-42 (.704) in the regular season with the Patriots and his 100 regular-season wins are the most in Patriots history. Mike Holovak ranks second with 52 regular-season wins from 1961-68.
PATRIOTS IN DECEMBERSince the beginning of December 2003, the Patriots have compiled a 22-2 (.917) record in the 12th month, achieving the league's best December record over that period. San Diego ranks second with a 19-6 (.760) December record since 2003. New England has won 10 straight December games dating back to 2006, is 2-0 in December 2008 and went undefeated in December in 2001, 2003, 2005 and 2007.
TELEVISION: This week's game will be broadcast to a regional audience by FOX. The game can be seen in the Boston area on WFXT-TV Channel 25. Kenny Albert, Daryl Johnston and Tony Siragusa will call the game.
RADIO:WBCN 104.1 FM is the flagship station for the Patriots Rock Radio Network. A complete listing of the network's 36 stations can be found in this press release. Play-by-play broadcaster Gil Santos is in his 32nd season as the voice of the Patriots and will call the action along with Patriots Hall of Famer Gino Cappelletti. Santos and Cappelletti are celebrating their 25th anniversary season.
NATIONAL RADIO:This week's game will be broadcast to a national radio audience by Westwood One. Bill Rosinski and Dan Reeves will call the game.
SERIES HISTORY
The Patriots and Cardinals will meet for the 12th time and for the first time at Gillette Stadium. After a 1-6 series start against Arizona, New England has won the last four meetings to bring its record against the Cardinals to 5-6. In their last meeting, the Patriots claimed a 23-12 victory at Sun Devil Stadium on Sept. 19, 2004. The Patriots have only faced the Cardinals once during Bill Belichick's tenure as head coach (2000-present). The Patriots have faced the other 30 NFL teams at least twice. Of the 11 previous meetings in the series, only three have been in played in Foxborough. The last time the Cardinals traveled to Foxborough was on Sept. 15, 1996 when the Patriots shut out the Cardinals by a 31-0 score.
PATRIOTS VS. NFC
The Patriots have been successful against NFC teams in recent seasons, compiling a 30-5 (.857) record against the conference since 2001, including a 3-1 record in Super Bowls. The Patriots have won 14 straight regular-season games over NFC teams dating back to 2005. New England has not lost a regular-season game to an NFC team since Sept. 18, 2005, falling on the road to the Carolina Panthers, 27-17. The Patriots are 3-0 against NFC competition this season, defeating the San Francisco 49ers 30-21 on Oct. 5, beating the St. Louis Rams 23-16 on Oct. 26 and defeating the Seattle Seahawks 24-21 on Dec. 7.
PASSING PERFORMANCES
Patriots quarterback Matt Cassel has never played against the Cardinals. Cardinals quarterback Kurt Warner has played against the Patriots twice, both times during the 2001 season when he was member of the Rams. Warner first faced the Patriots in week 10 of the 2001 regular season when the Rams left Foxboro Stadium with a 24-17 victory. Warner saw the Patriots again at the end of the 2001 season in Super Bowl XXXVI when the Patriots won 20-17 to capture their first Super Bowl championship.
UNFAMILIAR TERRITORY
The Patriots have played just three regular-season home games against the Cardinals and have not hosted Arizona since 1996. The three games make the Cardinals tied as the least-frequent visitor to New England of any non-expansion team. Only Baltimore (2 trips since entering the NFL in 1996), Carolina (1 trip since entering the NFL in 1995) and Houston (1 trip since entering the NFL in 2002) have appeared in New England fewer times than the Cardinals.
FIRST TIME VISITORS
The Cardinals will make their first regular-season appearance at Gillette Stadium, becoming the 29th different opponent to travel to the Patriots' state-of-the-art facility for a regular-season or playoff game. New England holds an all-time record of 24-4 against first-time visitors to Gillette Stadium and has won 20 of its last 21 games against teams making their inaugural appearance there. Following this week's game, only two clubs will have not yet appeared at Gillette Stadium for a regularseason or playoff game (Atlanta and Carolina).
Patriots quarterback Matt Casselserved as Cardinals quarterback Matt Leinart's backup at the University of Southern California from 2003-04.
Cardinals special teams coach Kevin Spencer served as a coaching assistant for the Cleveland Browns from 1991-94 when Bill Belichickwas the Brown's head coach.
Cardinals offensive coordinator Todd Haley served as the New York Jets Offensive assistant/wide receivers coach from 1997-99 when Bill Belichick served as the Jets assistant head/secondary coach.
Cardinals running back coach Maurice Carthon began his coaching career with the Patriots in 1994. Carthon went on to be the Patriots' running backs coach from 1995-96.
Patriots wide receiver Randy Moss (Marshall-1997) and Cardinals wide reciever Larry Fitzgerald(Pittsburgh-2003) are two of only three only sophomores to ever win the Fred Biletnikoff Award, which goes to top college football receiver. , Buccaneers wide receiver Antonio Bryant also won as a sophomore (Pittsburgh-2000)
Cardinals running back coach Maurice Carthon worked with Patriots head coach Bill Belichick from 1996-99. In 96, the two worked on the Patriots coaching staff as Carthon was the running backs coach and Belichick served as assistant head/ secondary coach. From 1997-99 each were assistant head coaches on the Jets.
Maurice Carthon was a fullback for the New York Giants from 1985-90 when Belichick served as the Giants assistant head/secondary coach. Cardinals quarterbacks coach Jeff Rutledge was on the Giants from 1982-89.
Cardinals wide receiver Sean Morey grew up in Marshfield, Mass., and attended Brown University.
Cardinals wide receiver Sean Morey was originally drafted by the Patriots in the seventh round (241st overall) of the 1999 NFL Draft. Morey was released by the Patriots on Sept. 27, 2000 before resigning to the practice squad on Oct. 18, 2000.
Patriots safety Brandon Meriweatherand Cardinals defensive end Calais Campbell were teammates at the University of Miami from 2005-06.
Patriots defensive tackle Vince Wilforkand safety Brandon Meriweather were teammates with Cardinals safety Antrel Rolle at the University of Miami. Wilfork and Rolle were part of the 2001 BCS National Championship team.
Cardinals linebacker Monty Beiselplayed for the Patriots in 2005. He played in 15 games while starting six of them.
Patriots center Dan Koppenand Cardinals quarterback Brian St. Pierre were teammates at Boston College (1998-2001).
Cardinals quarterback Brian St. Pierre grew up in Salem, Mass., and attended St. John's Prep where he set every single-season and career passing record.
Cardinals center Pat Ross played at Boston College.
Cardinals linebackers coach Bill Davis served as the Carolina Panthers outside linebackers coach from 1995-98 when Patriots special assistant/secondary coach Dom Capers was the Panthers head coach.
Cardinals special teams coach Kevin Spencer served as the Wesleyan (Middletown, Conn.) head coach from 1987-91.
Patriots wide receiver Randy Moss and Cardinals cornerback Ralph Brownwere teammates with Minnesota in 2004.
Patriots linebacker Rosevelt Colvin and Cardinals offensive tackle Mike Gandy and defensive end Bryan Robinsonwere teammates on the Chicago Bears from 2001-02.
Patriots cornerback Deltha O'Nealand Cardinals defensive end Bryan Robinson were teammates with Cincinnati Bengals from 2005-07.
Patriots offensive tackle Wesley Brittand Cardinals fullback Tim Castillewere teammates at the University of Alabama from 2003-04.