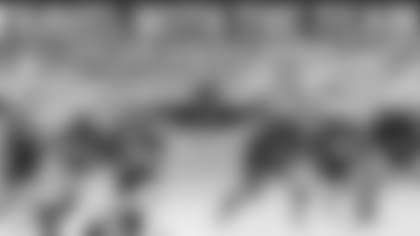 ](http://special.patriots.com/offers/index.cfm?UUID=UltimatePatriotsRoadTripRaffleGA95945042914)
FOXBOROUGH, Mass. (May 1, 2014) – The Patriots are offering its fans the trip of a lifetime!
One lucky Patriots fan will win the experience of a lifetime through the Ultimate Patriots Road Trip Raffle. The winner and a guest will accompany the team to a 2014 road game, with seats on the team plane, a room at the team hotel and two tickets to the game. The winner will also receive VIP pregame field passes, dinner, gift bags and more.
Raffle tickets are $10 each or 15 for $100, with all proceeds benefiting the New England Patriots Charitable Foundation. Tickets can be purchased here. The drawing will take place on Sept. 22, 2014.
Three additional prizes will be awarded: four tickets with VIP pregame on-field passes to a 2014 Patriots home game (date to be mutually agreed upon) and two memorabilia packages including a Tom Brady autographed full-size helmet and a Rob Gronkowski autographed authentic jersey.
Winners must be 18 years of age or older. The road game selected must be mutually agreed upon and the Grand Prize winner must provide transportation to and from Gillette Stadium to participate in the trip. The drawing will be held and winners will be contacted on Monday, September 22. For a full list of contest rules or to purchase tickets, visit the raffle's entry page.