The Patriots begin their 2023 Training Camp with extremely high stakes for the current regime in Foxborough.
Although the expectation isn't necessarily a championship, New England must start showing signs that they're building back toward being a Super Bowl contender. If this team doesn't have the arrow pointing upward by the season's end, substantial changes could follow.
Given what's on the line for the Patriots, this is a gigantic summer for internal growth by the team's young core built through the last few drafts.
With external doubts about their overall roster talent, head coach Bill Belichick has continued a conservative team-building approach in the veteran market. The Pats wouldn't match Tennessee's offer for WR DeAndre Hopkins, and they didn't compete at the top of the offensive tackle market in a strong free agency class, for example. Instead, they're rely on drafting and developing, an approach they've sold as the most sustainable path to build a winner.
There's logic to building through the draft rather than the instant gratification of a splash free-agent signing or blockbuster trade for proven stars. But the onus is on the development aspect of recent draft classes that have shown promise. Since adding known commodities at top dollar is out, it's on coaching, culture, and talent evaluation.
The building blocks for the next contending Patriots team must come from within, starting with quarterback Mac Jones. Jones making a leap into a more elite tier would solve many problems, and he also headlines a 2021 draft class that includes potential blue-chippers, Christian Barmore and Rhamondre Stevenson.
New England's previous draft cycle produced safety Kyle Dugger, an ascending defensive playmaker who needs to take the torch from Devin McCourty, pass-rusher Josh Uche, and starting right guard Mike Onwenu. And a strong argument can be made that all three deserve second contracts with the club.
Besides the quarterback, New England's top picks in the 2022 draft, Cole Strange and Tyquan Thornton, could also increase the ceiling offensively, three-phase game-breaker Marcus Jones brings an explosive gear as well, and second-year running backs Pierre Strong and Kevin Harris now have the opportunity to take on more significant roles.
Most recently, this year's crop of rookies offers physical upside and intrigue led by corner Christian Gonzalez, arguably the steal of the first round this past April. Plus, the Pats might've found another small-school gem in S/LB Marte Mapu in the third round, who could be the sideline-to-sideline tackling machine to solve the defense's struggles against mobile quarterbacks, and second-round DE Keion White should also factor into the defense immediately.
The bottom line for the Patriots is that we need to put some of their younger players in the elite category at their positions a year from now.
In his annual poll of NFL personnel, ESPN's Jeremy Fowler mentioned six Patriots in his top-ten players at each position rankings: Matthew Judon, Kyle Dugger, Mike Onwenu, Rhamondre Stevenson, Hunter Henry, and Mike Gesicki. Among those six players, only Judon ranked in the top ten.
Next offseason, Dugger should be a top ten safety, Stevenson ranked as a top ten back, Onwenu amongst the top guards, Gonzalez and Uche ascending into the conversation, and Mac Jones will hopefully at least earn an honorable mention, or something along those lines.
That's this team's path to surprising pundits this season and budding into a contender. If the Patriots aren't going to buy the best players, they need to develop draft picks into the best players, and that all starts in camp this week.
Let's empty the Patriots Unfiltered mailbag with Training Camp beginning on Wednesday on the practice fields behind Gillette Stadium: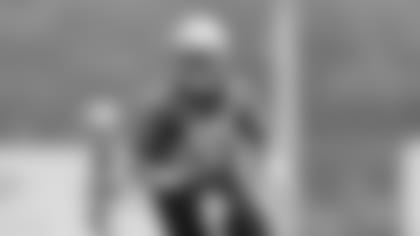 Q: What is one thing that can make training camp a total success, and what is one thing that could make it a complete failure? - @AJxDabu
The answer to both sides of this coin is Mac Jones's development. In the spring, Jones was on the right track with his grasp of Bill O'Brien's offense, better timing and confidence with his throws, and he's physically in great shape. However, we need to see Jones's poise and ability to operate under pressure against a live pass rush, and it's also not good enough for him to only be as good as he was as a rookie. The Pats need better quarterback play from Jones than his first NFL season, and the success or failure of this season is riding on QB1. Things look significantly different for the Patriots in a world where Jones elevates his game to franchise quarterback status. At the same time, the other possibility is that they're looking for a new quarterback next offseason or turning the keys over to Bailey Zappe. Let's hope for the best-case scenario of Jones succeeding.
Q: Hi Evan, with training camp beginning this week, which position battles are you looking forward to the most? - Ashley
Although it's not the most exciting position battle, the most important position battle of camp is at offensive tackle. Before we can react to quarterback and receiver play, the Pats need to get their offensive line in order. It would take a pretty poor performance in camp from Trent Brown for him to lose a starting job at one tackle spot, likely on the left side, but he has to make up some ground in camp. Then, at right tackle, the competition is wide open. Riley Reiff should have the inside track based on his experience and contract, with Conor McDermott as another potential front-runner. Calvin Anderson projects as a better left tackle in their system, while he might have the most versatility to flip sides, making him an ideal swing tackle option. I'm also not dismissing the possibility that Mike Onwenu could be forced back outside to right tackle, and Sidy Sow and Andrew Stueber are long shots to start but could develop into the role long-term. Can the Patriots find two viable options that Bill O'Brien and Adrian Klemm can coach up at tackle? That'll make or break their offense this season.
Q: Do you have any predictions for standout performance during camp? - Frederic M
My standout performer prediction is Christian Barmore. Like Mac Jones, Barmore didn't make the leap in his second year due to a knee injury in a season that didn't go as planned. But the disruptive interior pass-rusher still came out in flashes, and the player with 51 quarterback pressures as a rookie will show themselves this season. I believe in Barmore's talent.
Q: Dalvin Cook, Ezekiel Elliott, and Leonard Fournette are all still available. Who do you want to see the Pats sign, and why would they be the best fit for New England? - Marc S
I'd expect the Patriots to give second-year running backs Pierre Strong and Kevin Harris through the preseason to prove themselves worthy of a backup role. If things aren't progressing with the young RBs, then they may get a deal done with one of the vets on the market. I'd lean toward Elliott or Fournette here because Cook wants RB1 money, and if the Pats tie up his total cash in incentives, he's unlikely to meet those thresholds platooning with Stevenson. With that said, I'm told that Cook likes the idea of playing for Belichick, comparing his coaching style to former Vikings coach Mike Zimmer, who Cook enjoyed playing for in Minnesota. There's no doubt that Cook is the best player in this group, but the Pats need a healthy veteran to add to the rotation who can carry the ball on early downs to spell Stevenson. Although Elliott has more in the tank, it's more likely to be Fournette, given his recent tryout.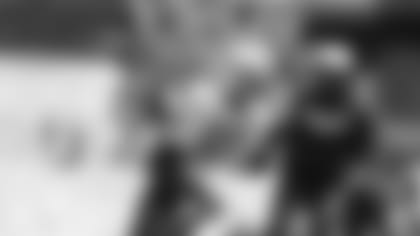 Q: Who do you expect to jump into a bigger role on offense, Tyquan Thornton or one of the second-year running backs? - Rosendo L
I'm hoping for big things out of Tyquan this season. He brings a speed dynamic to the passing offense that nobody else possesses. They have big-bodied guys and possession receivers, but only Thornton truly stretches the field. Furthermore, O'Brien has ways in his toolbox to move Thornton around the formation, help him off the line of scrimmage, and use his speed to create horizontal and vertical space. Thornton's upside, especially relative to the rest of the group, and investment in the draft suggests he should get every opportunity possible. I'm optimistic that O'Brien can find ways to unlock his speed as he did for Jameson Williams and Will Fuller, two other burners he's coached with similar body types.
Q: This team has lost some great leaders recently. Who do you see having the most potential on this roster to step into a bigger leadership role? - Chad F
It's a good question that needs more air time. There's the issue of filling leadership voids and the need to start building a new nucleus for this team to build moving forward. Obviously, you hope Mac will be one of those leaders who steps up offensively. On defense, Ja'Whaun Bentley and Deatrich Wise strike me as strong leaders who either lead by example (Bentley) or are more vocal leaders like Wise. Although they still have Matthew Slater and David Andrews in the room, it would be nice to see a new wave of tone-setters emerge to establish a winning culture.
Q: What is the most you see Belichick giving Josh Uche in a potential contract extension? - Juan
Good timing on this question since the Steelers recently inked 2020 draft choice Alex Highsmith to a new four-year, $68 million extension last week. Highsmith is coming off a 14.5-sack season and is a stronger run defender than Uche, but they're from the same draft class, both play opposite stud pass-rushers (Matt Judon, T.J. Watt), and each had a similar breakout season in year three. If I were Uche's agent, I'd look at Highsmith and Eagles pass-rusher Haason Reddick's three-year, $45 million deal as comps. The Patriots aren't paying a situational player $15-17 million per year, so Uche is a goner if that's what he values himself at on the open market. My guess is the Patriots would come in at around $8-10 million is base value with a chance to earn more in incentives for Uche, who isn't a three-down player in their system and won't be paid more than Judon in New England.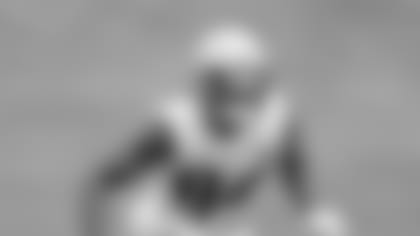 Q: Do you think Kendrick Bourne will have a positive impact on the team unlike last year? - @alex18044228
The early returns on Bourne this offseason are overwhelmingly positive. A bulked-up Bourne is in terrific shape, is fully bought into O'Brien's program, and made some plays in the spring. However, my KB hype train is moving slower than others. The Pats have never viewed Bourne as a run game player (first and second down). In his two seasons with New England, he has only played 19 snaps in the running game, so we are talking about a passing game-only role. It seems unlikely that he'd surpass JuJu Smith-Schuster or DeVante Parker for base reps, instead competing for a role as the third receiver in 11-personnel, likely with Thornton, who projects into more early-down situations to occupy safeties as a deep threat. Bourne will play more, but his usage, albeit a more positive outlook still, will likely resemble his 51.8% snap rate in 2021. They view him as a situational player, not an every-down guy, at least until further notice.
Q: With all of the recent hullabaloo going on with the Patriots WR situation, I think it's worth a moment to ponder this team's offensive strategy for 2023. It seems pretty obvious to me that their goal is to dominate time of possession. Whether or not this is still a relevant strategy in 2023's game is yet to be determined, but it seems like this is what their plan is to me. - Travis P
It extends beyond their approach on offense. My view is that the Patriots want their formula to be great defense and special teams, plus superior game-planning with an offense that manages the game. Although you can win some games that way because it may give you a decently high floor, rostering an offense that can't outscore opponents means that you can only win games 21-17 or by blowing out bad teams. Your margin for error is tiny when you play the better offenses and elite quarterbacks. Good offenses, and great quarterback play, allows you to overcome mistakes/deficits, and every Pats win for two seasons now seems to follow the same script where they play the game on their terms. As a pre-camp prediction, New England's current roster-building philosophy will put them at 8-10 wins while being in the wild card hunt again, which obviously isn't where they want to be long term.
DISCLAIMER: The views and thoughts expressed in this article are those of the writer and don't necessarily reflect those of the organization. Read Full Disclaimer