It's not unusual for Boston Common to be bustling, especially on a day as sunny as May 23. With people taking in the sunshine, enjoying their lunch breaks and walking their dogs, it was in fact bustling, but the typical green space, the sprawling grassy hills, were no longer empty.
The space was covered with American flags. Row after row of flags filled the Common -- one for every American service member who gave his or her life since the Revolutionary War. Hundreds of volunteers came out Wednesday afternoon to plant the more than 37,000 flags with the Massachusetts Military Heroes Fund, and Patriots players, alumni and season ticket members were among those planting flags in remembrance.
Lieutenant Junior Grade Joe Cardona, Rex Burkhead, Dwayne Allen, Derek Rivers, Eric Lee, Eric Rowe, Cole Croston, Andrew Jelks and Riley McCarron made the trip to Boston to plant flags in the common.
For Joe, who also serves in the Navy, it was a special day to remember those who sacrificed their lives ahead of Memorial Day.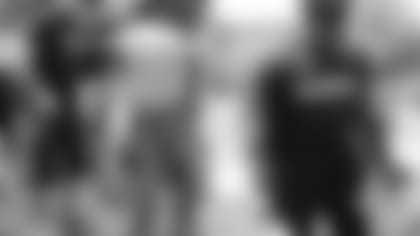 "Each one of these flags represents someone who has lost their life in service to our country. You know, it gives a lot more meaning when you look out there and you see how much sacrifice has actually occurred so that we can do the things we do," Joe said. "For us, it's getting to play on the field. Getting to see it materialize like this is something that's significant."
With his teammates by his side, Joe said it was cool to see his both of his worlds colliding in a unique way. Derek said sharing the day with him made it even more meaningful.
"It's even more valuable just because the knowledge that you gain from someone that is experiencing those things on both," Derek said. "It's amazing to see and we respect Joe so much and his character. He's such a high character guy. Just to be out here and do this with him is such a blessing."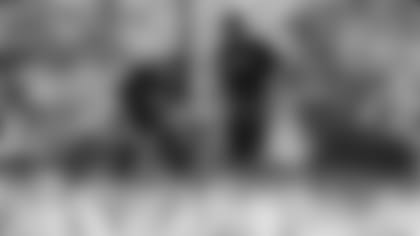 The Patriots were just a few of about six hundred volunteers who set out to plant flags and remember those 37,000 lives lost. Rex said sharing this experience with so many people willing to take time out of their day was great to see.
"It's neat, it really is," Rex said. "To have all of these people come together for a great cause and to really just be supporting our troops and all of the people who have fought for this country, it's unbelievable. It couldn't be a better day for this."