Many who ride the Pan-Mass Challenge every year do so for personal reasons. Whether cancer has touched their own lives or the lives of someone they love, riders make the trek on bikes and fundraise to hopefully see a day where cancer no longer exists.
The Patriots Platelet Pedalers are no exception. Their uniforms include odes to Myra Kraft and Ron Burton Sr., both of whom passed away from cancer. They also pay homage to loved ones of teammates, as well as former teammates. This year, they added a special person from the Patriots organization to their uniforms: late Cheer Director Tracy Sormanti.
The jerseys were unveiled back in May, but on August 7 and 8, they hit the road with Sormanti and others, quite literally, close to their hearts.
Patriots Platelet Pedalers captain Gary Brodsky approached the Patriots Foundation with the idea to create a logo specifically for Sormanti. With the Patriots Platelet Pedalers raise money specifically to fund the work of Dr. Ken Anderson of the Dana-Farber Cancer Institute.
Sormanti passed away in December 2020 from multiple myeloma, and as she was a patient of Dr. Anderson and integral to the Patriots organization, Brodsky knew the team had to honor her.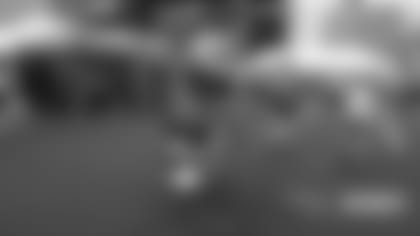 "We have initials all over our jerseys of people who have meant things to us, who have passed away," Brodsky said. "Adding her, it seemed like the most logical thing to do. The Kraft family having her inducted into the \[Patriots\] Hall of Fame as the first woman is simply amazing. We'll have a Hall of Famer on our jersey forever."
Sormanti is just one of several people whom the team honors, and Brodsky said, unfortunately, the list gets longer and longer as the years go on. The families of those who have passed away but are remembered annually by the Patriots Platelet Pedelars often express their gratitude.
"It's important to do, so we'll keep doing it," Brodsky said.
With riders choosing between different lengths and routes, the weekend isn't the same for everyone. Gillette Stadium, in addition to being a water stop, was a place for some Patriots Platelet Pedalers to come together after the event. The team was invited to training camp by the Patriots Foundation on Aug. 9.
For Brodsky, it just hammered home how intertwined the team is with the organization.
"We wear the Pats logo as proudly as the guys out here on the field," he said. "The back of our jerseys says 'one team, one mission,' and our mission is to eradicate cancer. These guys out on the field, they are one team, one mission as well, and that's to get back and win No. 7."