Tracy Sormanti was kind, funny, compassionate, tough and so much more than a list of adjectives could even begin to capture. She was the fearless and dedicated leader of the New England Patriots Cheerleaders, spending 32 years with the organization up until her passing from multiple myeloma in December.
Sormanti is unextractable from the Patriots Cheerleaders. She is and will forever be in the program's DNA, and as one Pan Mass Challenge team prepares for their annual ride, they will be doing so while honoring Sormanti. 
Robert Kraft began working with Dr. Ken Anderson, who spearheads multiple myeloma research and treatment development at Dana-Farber Cancer Institute, to open the Kraft Family Blood Donor Center. The team has raised millions of dollars to support his work.
When Ron Burton Sr. was diagnosed with multiple myeloma, it was Dr. Anderson who treated him. And he treated Sormanti as well. For years, the Patriots Platelet Pedalers have included Burton's No. 22 and Myra Kraft's initials on their jerseys to honor two beloved and important figures in franchise history. This year, they added another.
After a practice ride on May 15, the team revealed their 2021 jerseys, which includes a logo designed in honor of Sormanti.
Jennifer Sullivan, Manager of the Patriots Cheerleaders, worked alongside Sormanti for more than six years. In a small department, the two grew close working through countless auditions, practices, games, appearances, trips and Super Bowls.
When the Patriots Platelet Pedalers captain, Gary Brodsky, reached out in January with the idea of honoring Sormanti, he asked for input on a design to incapsulate who she was. Sullivan immediately turned to the squad.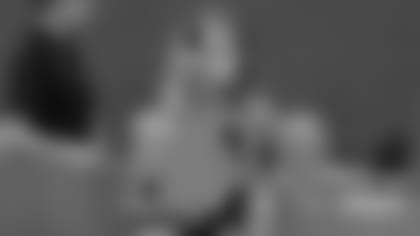 "As you can imagine, the number one idea we had was cats. Anything cat related. That was Tracy," Sullivan said of Sormanti, who was known to have a soft spot for all animals, most of all cats.
The final result was, in fact, the outline of a cat with pompoms, the number 32 to represent her years with the Patriots and her initials. All, of course, in Patriots colors.
While it was an emotional moment for Sullivan and the cheerleaders to see Sormanti honored, they wanted it to reflect the coach they knew and loved.
"The Patriots cheerleaders were just her passion in life. She loved this job so much, and it really was inspiring to me when I started here as an intern in 2014. She just taught me so much about everything, about life in general. She was a mentor and just so much more than just a boss," Sullivan said. "She really just was an amazing person. She was kind to everybody. She was tough when you made a mistake for sure, but you loved her for it and you respected it for her. She really just had such a presence everywhere she went."
This moment, Sullivan said, only solidifies Sormanti's place of honor in Patriots history. It is a gesture that would mean a great deal to her.
"I think she would be really, really honored to see this, especially sharing a jersey with Myra who she admired so much, and Ron Burton as well," Sullivan said. "Tracy is a Patriots legend now. She always was, but even more so."
To donate to the team's 2021 Pan Mass Challenge ride, click here.